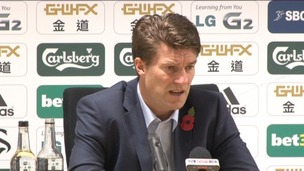 Swansea City v Stoke City at the Liberty Stadium in Swansea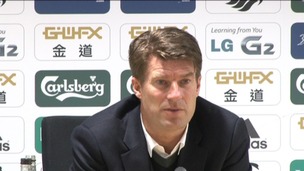 Swansea City 0 West HAM 0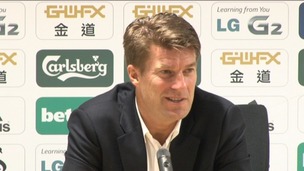 A look back at Swansea City v Sunderland
Live updates
The Swans came away with a point after last night's clash with Hull City. After a lacklustre first half Swansea City were a goal down but managed a draw after a more spirited second half.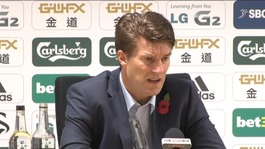 Advertisement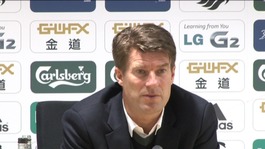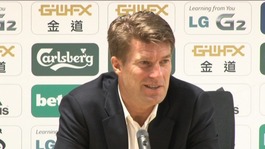 Swansea out of League Cup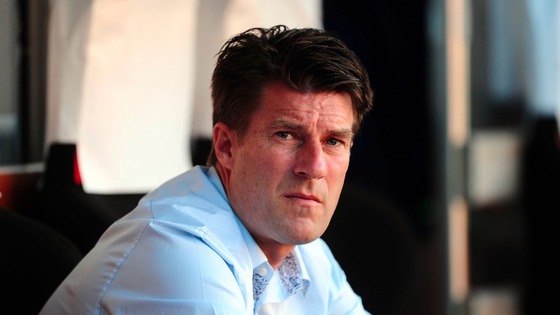 Swansea City manager Michael Laudrup said he has "no regrets" over making ten changes to his starting line-up against for his team's Capital One Cup tie against Birmingham City, which ended in a 3-1 defeat.
It was a bitter blow for Laudrup, whose side won the competition last season against Bradford at Wembley.
The Swans had entered the competition in the third round due to their Europa League commitments.
Last night's clash against the Championship side was their third game in just six days, after a memorable victory away in Valencia and a Premier League win against Crystal Palace.
"I want to go as far as possible in all competitions," said Laudrup.
"We lost the possibility to go far in the competition.
"I have no regrets (about making 10 changes). You could say 10 changes from the last game but five of the players who played here were in the starting XI against Valencia."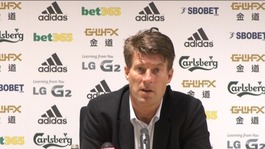 Swansea narrowly missed out on a victory against an on-form Liverpool at the Liberty Stadium.
Read the full story
Advertisement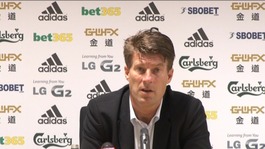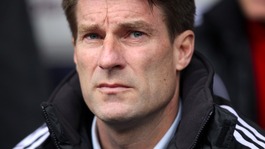 Michael Laudrup is motivated by personal endeavour, not mass-market triumphalism, writes Nick Hartley.
Read the full story
Laudrup 'will stay at Swansea'
by Nick Hartley, Sports Reporter
Michael Laudrup has told the chairman of Swansea City that he is committed to his contract at the club despite speculation linking him with a move away.
Laudrup's future had been fast into further doubt last night when it was revealed that the club had decided not to do any further business with Laudrup's agent Bayram Tutumlu over what they described as interference in the club's transfer policy.
Tutumlu hit back at the accusations saying he had spent a lot of moneytrying to help the club and that his relationship with Laudrup wouldnot change.
ITV News has tonight learnt that Laudrup and chairman Huw Jenkins have today held lengthy discussions in which the Dane confirmed his intention to honour his contract and stay at the club.
Laudrup 'will stay at Swansea'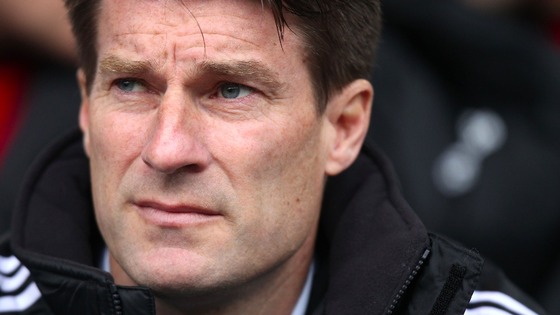 Michael Laudrup insists he wants to stay at Swansea City, following a row between the club and his agent.
On Wednesday, club sources told ITV News they no longer wanted to work with agent Bayram Tutumlu, accusing him of trying to influence their transfer policy.
"Again I must say that my intention is to stay - I have repeated it so many times in the last three months" Laudrup told the South Wales Evening Post.
"Bayram is my agent and that's not going to change."
"If the club do not want to work with him or Bayram does not want to work with them, it's their problem not mine."
Load more updates
Back to top