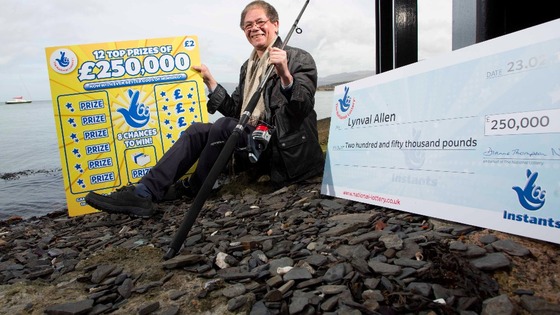 A dad from Bangor is celebrating today after scooping the top prize on a National Lottery scratchcard.
Lynval Allen from Bethesda is now planning on buying his own home – something he never believed would be possible before the win.
Lynval, who has two sons and has been living in rented accommodation since he moved to Bethesda 10 years ago, said that without the £250,000 owning a house would never have become a reality.
Lynval, who works in Tesco, Bangor, said, "I only buy Scratchcards occasionally when the mood takes me. I bought one just before Christmas and won £100. I have bought a couple since and then I bought this latest one."