Live updates
Train derails near Bargoed
Train derails near Bargoed
Service disruption between Bargoed & Rhymney owing to derailment. Road transport in operation - http://t.co/UMrUOsw6 for more info.
Apologies to customers reporting crowding conditions on Valleys services -owing to derailment number of trains are trapped at Rhymney depot
Advertisement
Train derails near Bargoed
Rhymney Valley train services will be terminating at Bargoed for the rest of the day. Replacement buses will operate between Bargoed and Rhymney.
Train derails near Bargoed
Train derails near Bargoed
A train which derailed near Bargoed just before 6.30am this morning struck debris from a landslip, Network Rail has confirmed.
Around 10 passengers were aboard the 6.10am Rhymney - Barry Island service when the incident occurred between Brithdir and Bargoed.
There are no reported injuries.
The driver reported that the train had struck a landslip, with fallen trees therein, and become derailed by the leading bogie.

Reports from site suggest that there is significant debris in front of the train which will require clearing. The Welsh Ambulance Service is on site. The fire brigade is en route to assist if required.

Plans are in place to rescue the passengers using a train in rear with a mobile operations manager on board. This unit should be able to attach to the rear of the derailed unit as they are compatible.
– Network Rail spokesperson
Train derails near Bargoed
Advertisement
Train derails near Bargoed
A train has been derailed by debris on the track near Bargoed following a landslip. Network Rail say around 10 people were on board at the time but nobody was injured. Buses are replacing trains between Bargoed and Rhymney.
Major rail investment
The Welsh Secretary, David Jones, has expressed his pleasure at today's Network Rail announcement.
Mr Jones described a modern rail network in Wales as "crucial" for the growth of the country's economy.
As a regular rail user, I know that the re-signalling of many rail lines across Wales can only be good news for all passengers and I am particularly pleased that the important north-south line links will be some of the first to be upgraded. The Newport to Shrewsbury re-signalling also marks the start of the build programme for electrification of South Wales mainline which we announced last year.
– David Jones MP, Welsh Secretary

He also welcomed news that the mainline between London and Cardiff will be electrified by 2018.
Dai Greene warns of rail hazards
World 400m hurdles champion Dai Greene is fronting a new campaign to warn people about the dangers of taking shortcuts across railway tracks.
Dai appears in an online video, part of a new campaign launched today called Track Tests.
Dai Greene warns of rail hazards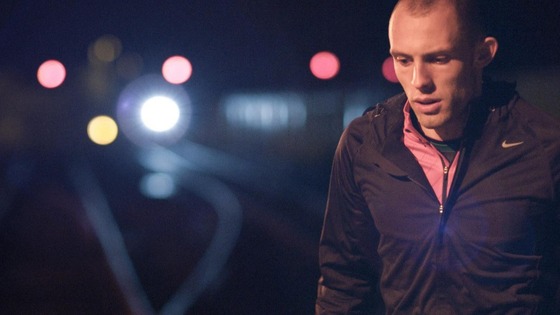 With forty-nine people killed last year taking short cuts across railway lines, Network Rail has enlisted Welsh 400m hurdles champion Dai Greene to warn of the risks.
Greene appears in an video as part of a campaign called 'Track Tests'. He is shown struggling to run along tracks due to rain, grease on the line and other hazards, to illustrate that if a fit, agile athlete is unable to get out of the way of a train, then others will not have a chance.
"On the running track it's important that my reactions are lightning fast but on the train track that didn't count for much" he said.
"The experience has brought to life just how many dangers there are on the rail tracks - most of which I knew nothing about".
Load more updates
Back to top