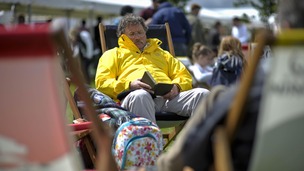 Visit Wales reveals the most visited free and paid for attractions throughout Wales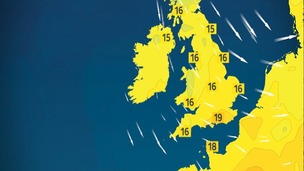 Summer has certainly been a season of two halves. June and July saw temperatures rise above average, whereas August is unseasonably cool.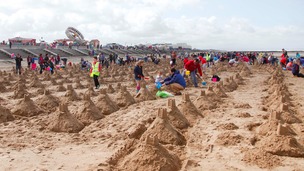 A total of 1,596 sandcastles were built at the event in Prestatyn, falling 634 castles short of the Guinness world record of 2,230.
Live updates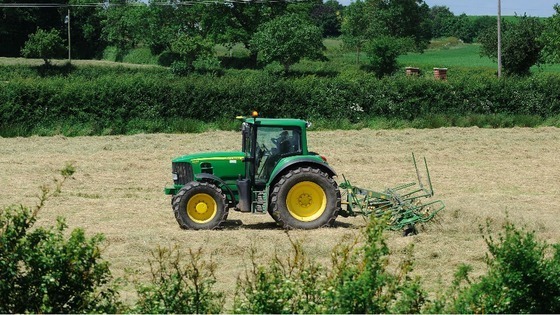 The cost of farmland in Wales has risen by 19% over the last twelve months, with an average price per acre now of £8,625.
That's higher than anywhere else in the UK, and nearly 7% greater than the national average.
The increase means farmland now costs more than four times what it did when the Royal Institute of Chartered Surveyors (RICS), began recording rural land market data in 1994.
It's thought the price growth has been driven largely by farmers.
The latest data shows that growth in demand for farmland continues to outstrip that of supply and this is pushing up prices and supporting expectations for further increases over the course of the next twelve months.

Demand remains very strong on the commercial side, particularly from farmers keen to expand production onto neighbouring plots.

Significantly however there has been a revival in residential or 'lifestyle' demand, which only began to start growing at the end of 2013 having been more or less flat since 2008. This coincides with the broader turnaround in the UK housing market.
– Joshua Miller, Senior Economist, RICS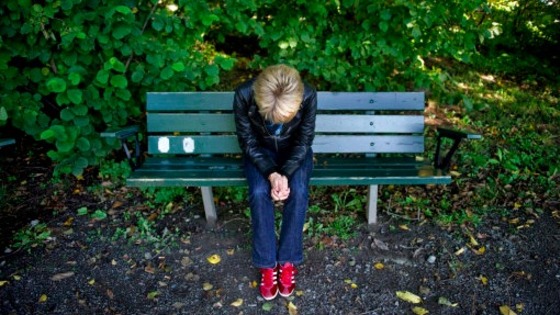 New research from charity Macmillan Cancer Support has found one in six cancer patients in Wales suffers with loneliness as a result of the disease - that's more than 19,000 people.
The charity estimates thousands of people are missing appointments, not taking their medicine properly and even refusing some types of treatment.
It's hard enough for people being hit with the devastating news that they have cancer, without having to suffer the additional effects that being lonely brings. This is a growing problem which is only set to get worse as the number of people diagnosed with cancer in Wales doubles from 120,000 to 240,000 in the next 20 years.

From the results of the recent Wales Cancer Patient Experience Survey, we know that not all people living with cancer are getting a key worker, an assessment and written care plan and the information and support they need. Macmillan Wales would like Health Boards and the Welsh Government to ensure these things are available to all cancer patients, as outlined in the Cancer Delivery Plan, to help them to face cancer with all of the support they need.
– Susan Morris, Macmillan Cancer Support in Wales

The Welsh Government says it's important services do what they can to support those who need it.
Advertisement
Preparations continue for NATO Wales summit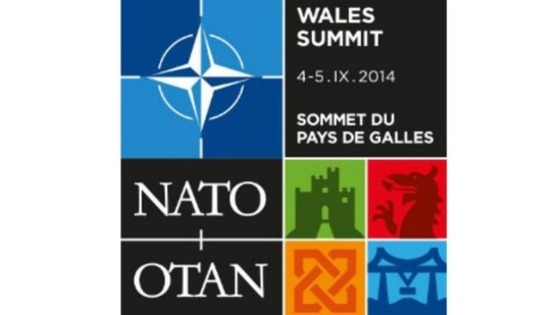 Protestors will begin a three-week long march today from Llanelli to Newport, to express their concerns over the upcoming NATO summit.
'The Long March on Newport' as it's being called, is one of a number of protests against the summit, which will be held at Newport's Celtic Manor between the 4th and 5th September.
Organisers say they are 'increasingly worried by the threat NATO poses to world stability and peaceful relations.'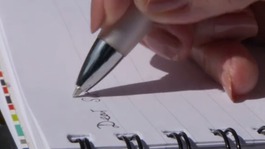 Muriel has no internet access. She doesn't feel she needs it. But she's being charged more for services because she's not paperless
Read the full story
The woman who attended the Royal Gwent Hospital in the early hours of this morning has now been identified by police.
Gwent police said: "Her ongoing needs are being assessed."
Police are appealing for information to identify a woman who walked into the Royal Gwent Hospital in Newport, South Wales, in the early hours of this morning.
The woman has no identification documents on her and can't recall any of her personal details.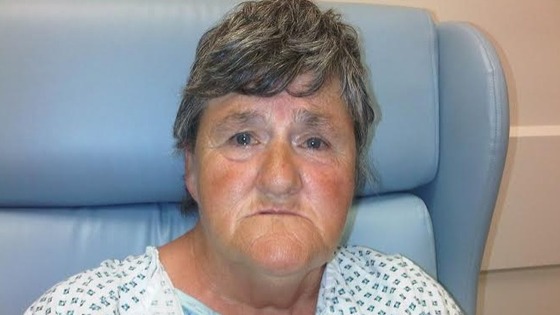 She attended the A&E department at the hospital just after midnight, although it is not known how she got there.
She is described as between 60 and 70 years old, about five feet four inches tall and of large build.

She was wearing a denim skirt, purple cardigan and a pink and white striped top. She was carrying a black handbag with a purse and cash inside it but nothing else.

She is described as having a West Country accent and is believed to be physically fit and healthy.
– Gwent Police statement

If anyone has information about this lady's identity, they are asked to call Gwent Police on the 101 number, quoting log 10 7/8/14.
Advertisement
Campaign launched to protect consumer rights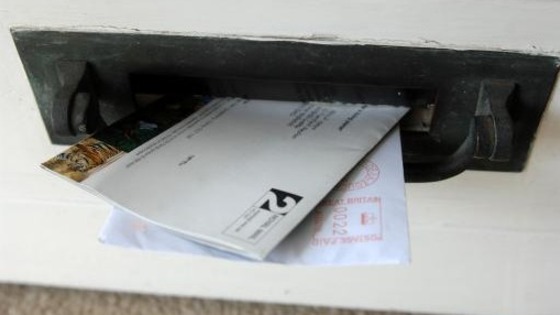 New research has revealed the average person will pay an extra £440 a year for goods and services, compared to those who use the internet.
In parts of Wales, one in five people have never been online.
Now, a campaign is being launched to protect consumers' rights to choose how they are contacted by banks, utility companies and other service providers.
The Keep Me Posted campaign says it is unfair to discriminate against those who can't go online, and is calling for customers to be given the choice to keep paper bills without charge.
"In my daily life I hear many concerns about the move to paperless bills and statements, but even more concerns about the right to choose being taken away from consumers.

"There is no doubt that many businesses, in their drive for greater efficiency and cost savings, have forgotten to take their customers with them on that journey."
– Judith Donovan, Chair of the Keep Me Posted campaign

The campaign found 41% of people would be worried about missing a payment if they weren't receiving physical reminders in the post.
Newport sniffer dog showcases skills to Ministers
Trading standards in Newport are attempting to rid the area of illegal tobacco - and they're increasingly using sniffer dogs to find hidden stashes. Young people are often the targets of suppliers and those suppliers are becoming more inventive with how illegal tobacco is concealed. In the last few months one store worth half a million pounds was discovered. James Crichton-Smith has been to meet one of the team's most effective members.
The friends and family of a young rugby player who died from a brain tumour have donated more than £10,000 to a Cardiff hospital in his memory.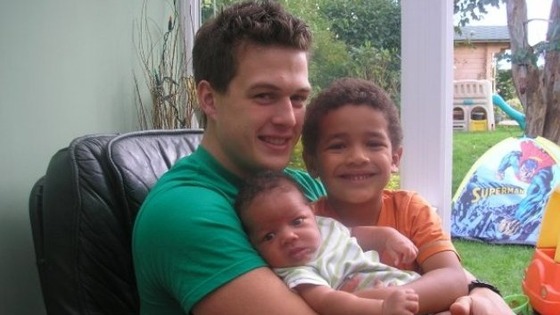 Tom Groombridge, 29, was preparing to go on to the rugby pitch for Rogerstone RFC in 2011 when he felt unwell. Doctors discovered a tumour the size of a pea at the bottom of his spine.
Tom died in March 2014, just weeks after being told that the cancer had spread to his brain.
Staff at Cardiff and Vale University Health Board paid tribute to Tom, describing him as "a pleasure to look after – a real gentleman in every way".
Tom had spent a few months in rehabilitation at Rookwood Hospital, which specialises in spinal injuries.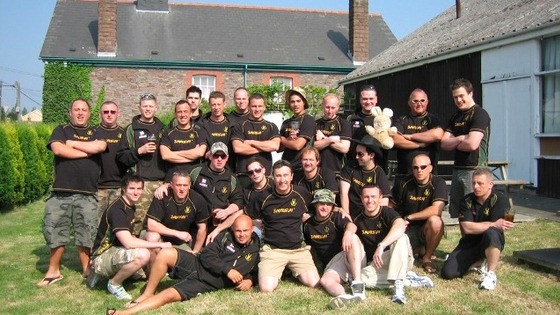 Rogerstone RFC, held a fundraising evening in Tom's memory. The money raised was donated to both Velindre and Rookwood Hospitals.
The hospital says it now has a special trophy in Tom's memory – the Tom Groombridge Spirit of the Games Cup – which will be presented to anyone who has gone the extra mile, whether that is a member of the Rookwood Rookies team, who attend the annual Inter Spinal Unit Games, or a member of staff.
Newport sniffer dog showcases skills to Ministers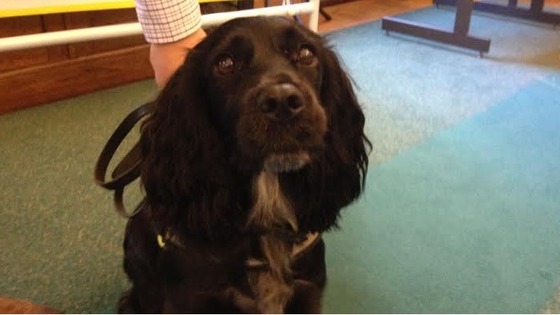 Phoebe is a sprocker spaniel, which is a cross between a springer and a cocker spaniel.
She has been working with her handler, Stuart, and Newport's Trading Standards department.
In May, she helped find £500,000 worth of tobacco found in hidden places, including holes in the walls.
You can follow her work with B.W.Y Canine on twitter.
Load more updates
Back to top