Live updates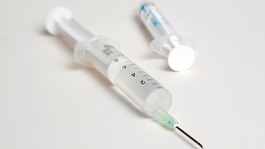 Information uncovered by Welsh Lib Dems shows 24 medical errors including swabs and a hypodermic needle left inside patients
Read the full story
NHS Wales staff survey
Health Minister: 'Mixed results' from NHS staff survey
Wales' Health Minister says the results of the latest NHS Wales staff survey are 'mixed'.
Mark Drakeford AM told ITV News: "It has some very good things in it indeed - but at the other end of the spectrum there are concerning findings."
He added: "My message is that we take the survey seriously, we expect it to be listened to and we expect it to be acted upon."
Advertisement
NHS Wales staff survey
NHS Wales survey not all good reading
55% of employees who responded say there aren't enough staff for them to do their jobs properly
Nearly a quarter of midwives (23%) who responded say that they have moved from their own clinical area to another, where they have not felt confident or competent to work
A third of employees (33%) who responded say they have been injured, or felt unwell as a result of work related stress
Only 19% of employees who responded agree that senior managers will act on the results of this survey. The survey says this indicates a lack of trust in senior managers.
NHS Wales staff survey
Survey 'essential tool' in assessing health services
The Royal College of Nursing Wales welcomed the results, describing the survey as an "essential tool" to assess pressures on health services.
We have pushed long and hard to get the NHS Survey in Wales reinstated, after it was abandoned some years ago. We see the survey as an essential tool for assessing the pressures within our health services across Wales, as perceived by staff working on the front line.

It is a credit to the Welsh Government that they have reinstated the survey and that are prepared to publically share its findings.
Although the headline findings are in many respects positive, close reading of the national report indicates an NHS in Wales that is under significant pressure. It is apparent that frontline clinical staff are bearing the burden of that pressure.

This survey will only be of benefit to the NHS and the patients it serves if action is taken to address the real issues that the results of the survey highlight. The RCN in Wales has played a lead role in shaping and overseeing this survey.
– Peter Meredith-Smith, RCN Wales
NHS Wales staff survey
Health Minister: Dedication of NHS staff 'shines through'
Health Minister Mark Drakeford said the NHS's biggest asset is its staff.
Shining through the survey results is the dedication and commitment of staff to go the extra mile in caring for their patients.

It is also encouraging that the majority of staff recognise that change in their organisation is necessary - it means that those at the coalface recognise that the NHS cannot stand still if it wants to improve.

However, the finding that only one in five believes change is well-managed shows the NHS has some work to do to involve staff more in decision-making processes.

On patients safety, there is evidence of a growing culture of openness and transparency.
Almost nine in 10 staff who witnessed an error said that it was reported, and four in five agreed that their employer encouraged staff to report such incidents.

The survey's findings also make clear that there are a number of areas where we need to improve.
– Mark Drakeford AM, Health Minister
NHS Wales staff survey
Only 52% of NHS staff would be happy with available care for a family member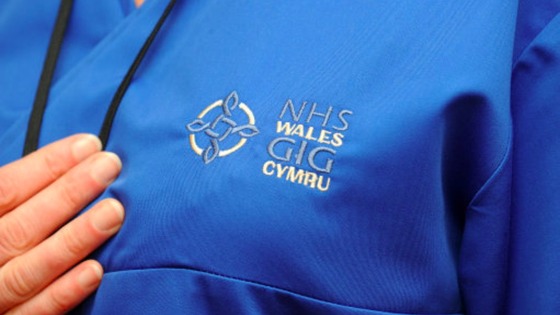 The majority of NHS staff in Wales are happy to go the extra mile and feel their role makes a difference to patients, according to a new survey.
Results of the annual NHS Wales staff survey are being published by Health Minister Mark Drakeford today. Around 22,000 of the 83,000 NHS Wales staff responded to the survey.
The survey found:
88% agreed they are trusted to do their job

86% are happy to go the extra mile at work

82% feel their role makes a difference to patients

79% agree they get support from colleagues

78% agree their employer encourages them to report errors or near misses
It also found:
Only 52% of staff said that they'd be happy with the standard of care provided if a friend or relative needed treatment
20% agreed change is well managed

19% agreed senior managers would act on the survey results

21% agreed communication between senior management and staff is effective

22% agreed senior managers try to involve staff in important decisions
Advertisement
New system to assess health care quality
A system aimed at driving up standards in the NHS in Wales will be introduced this year.
NHS organisations have been asked to produce annual quality statements by the Welsh Government, which will give patients access to a range of information about the services available to them and how well those services are performing.
We need to ensure every patient, every day, gets excellent quality care wherever and whenever they receive it.We must be able to show clearly that we are doing the right thing, in the right way, in the right place, at the right time and with the right staff.

The aim of the Annual Quality Statement is to introduce systems for assuring high quality care and to improve health outcomes so Wales can match the best healthcare in the world.
– Health Minister Lesley Griffiths

NHS organisations will also introduce new 'quality triggers' including patient feedback, which will allow the organisations to monitor the services they provide and pick up signs of any potential risks.
Health boards given extra £82 million
UNISON: "Logical and rational response" to demands on Welsh NHS
In response to the Health Minister's announcement of a £82m contingency fund for struggling health boards, Dawn Bowden, UNISON Cymru/Wales head of health, said:
Clearly, the quality and standards of the NHS in Wales is of the utmost importance to us all.

The NHS and NHS workers in Wales are under enormous and ever increasing pressures. We know that our members strive day in and day out to deliver the best possible care for patients.

UNISON agrees that the contingency funding announced today by the Health Minister will help our members to continue to provide a service they are proud of and so we welcome this decision.

We know that this is not a 'bail out', but is a logical and rational response to the demands that the Welsh NHS is currently facing."
– Dawn Bowden, UNISON Cymru/Wales
Health boards given extra £82 million
Plaid responds to £82 million health cash injection
It seems we've been here before. This £82 million bailout comes after repeated assurances given to us by the Minister that Health Boards would break even.

The Minister also told the committee that three Health Boards may be allowed more at the end of the year through brokerage.

It shows that the government has simply not got a grip on the health service.

This time, the Minister has raided the capital budget to pay for this...

It's becoming clear that there is a lack of financial planning and robust financial management as well, which will inevitable effect frontline services.
– Elin Jones AM, Health Spokesperson
Health boards given extra £82 million
Health Minister: £82m health board fund 'isn't a bailout'
The Health Minister has announced £82m 'contingency funding' for local health boards but denies it's a bailout.
From
@adrianmasters84
on Twitter:
The minister, who's repeatedly said there'll be no bailout for local health boards, says the cash will deal with 'unprecedented pressures'
From
@adrianmasters84
on Twitter:
Load more updates
Back to top