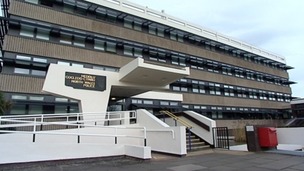 The woman died in hospital following a collision on the A541 Wrexham road in Pontblyddyn yesterday evening.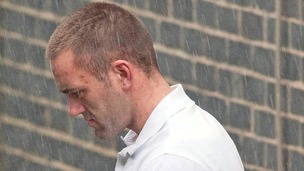 A 26-year-old man has been jailed after speeding on the M25 motorway for 14 miles in the wrong direction.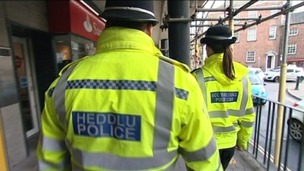 Watchdogs say Welsh police forces are better at tackling anti-social behaviour but more still needs to be done.
Live updates
Three dead in separate crashes across Wales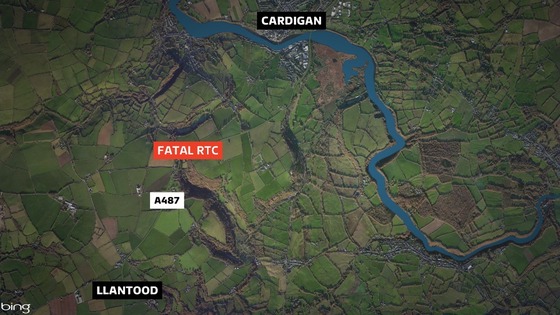 A motorcyclist has died after being involved in a collision with a lorry on the A487 near Cardigan.Dyfed Powys Police say the crash happened at 1.40pm this afternoon.
The road is currently closed in both directions between Llantood and Felindre Farchog with diversions in place at Egwyswrw and Cardigan roundabout.
Three dead in separate crashes across Wales
A woman who suffered 'life-threatening injuries' in a crash in Swansea last night has since died, police say.
The 21-year-old woman was a passenger in a black Honda Civic, which crashed into parked cars on Langdon Road in the SA1 development at around 10.25pm
She was taken to the University Hospital of Wales in Cardiff, but South Wales Police say she has now died from her injuries.
A police spokesperson said the man who was driving the car, who has been arrested, is 21 not 20 as they earlier stated.
Advertisement
Three dead in separate crashes across Wales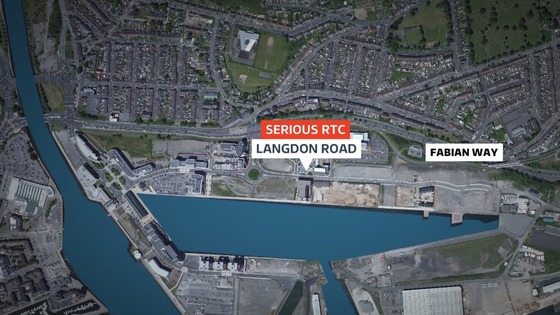 A man has been arrested, after a crash in Swansea left a woman with 'life-threatening injuries.'
The 20-year-old man was driving a black Honda Civic when it collided with parked cars in Langdon Road in the SA1 development at around 10.25pm last night.
South Wales Police say the 21-year-old woman who was a passenger in the car is being treated for 'life-threatening injuries' at the University Hospital of Wales, Cardiff. Two other people, who were in another car, are also receiving treatment for injuries.
Police are appealing for anyone with information or who saw a black Honda Civic in Swansea Marina or SA1 areas last night to contact 101 or Crimestoppers on 0800 555111.
Three dead in separate crashes across Wales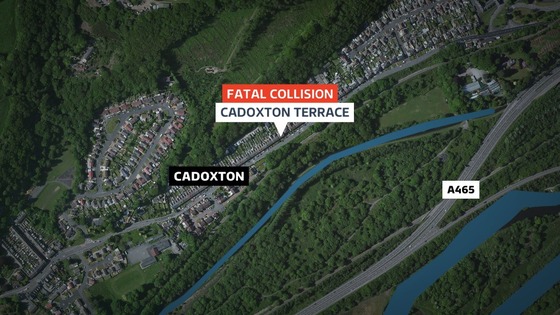 A 27-year-old man was killed this morning after his motorbike crashed into a parked car near Neath.
South Wales Police say he was riding on Cadoxton Terrace, Cadoxton in the direction of Neath town centre when the collision happened at around 2am.
Anypne who saw or heard the collision is asked to contact South Wales Police's Roads Policing Unit on 101 or Crimestoppers anonymously on 0800 555111.
Three dead in separate crashes across Wales
North Wales Police is appealing for information after a man was hit by a car on the A4080 Llanfaelog on Anglesey at around 1am this morning.
The local man, aged in his twenties was left with serious head injuries, and was taken to Ysbyty Glan Clwyd.
The driver of the car, thought to be dark in colour and with possible front-end damage , failed to stop. Police are asking anyone with information regarding the incident to call 101.
Police are appealing for witnesses after a fatal road accident in Bodelwyddan.
Emergency services were called to the incident on Sarn Lane early this morning, following a collision between a pedestrian and a public service bus.
The pedestrian sustained fatal injuries and was pronounced dead at the scene.
There were a small number of passengers on the bus, one of whom went to Ysbyty Glan Clwyd with minor injuries.
The investigation into the collision is already underway and I would urge anyone who witnessed the incident or who was travelling along that stretch of road after 7.30am this morning to contact officers at the Roads Policing Unit on 101.
– Chief Inspector Darren Wareing
Advertisement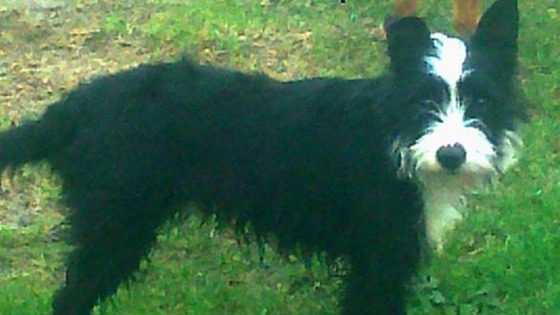 North Wales Police say a dog owner is very distressed after all 5 of his pets were stolen.
Officers are appealing for witnesses and information after the thieves took the animals from Betws Garmon in Gwynedd.
The two bitches and three dogs are all crossed-terrier working animals and were kept by their owner in a kennel in a field adjacent to his property.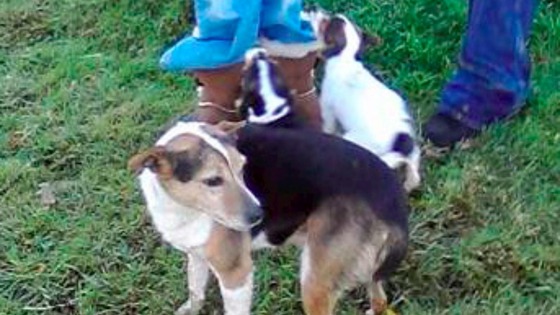 Investigating Officer Matt Tapping from Penygroes Police Station said the dogs were stolen between Monday 3rd March and Wednesday morning:
"The owner is clearly distressed because they were his pets as well as working dogs and as all dog owners will know each had its own character and personality and he is very anxious to get them back as soon as possible."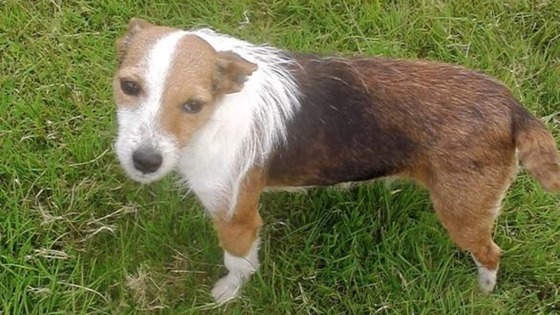 Anyone with information can contact North Wales Police on 101 or anonymously via Crime stoppers on 0800 555 111 quoting reference RC14031976.
The 74-year-old man who was missing after he went waking yesterday in the Glyn Ceiriog Valley has been found safe and well.
A North Wales Police spokesperson said members of the North East Wales Search and Rescue Team found the man as he was making his way back to his car this morning.
It is believed that he lost his way while walking yesterday and bedded down for the night.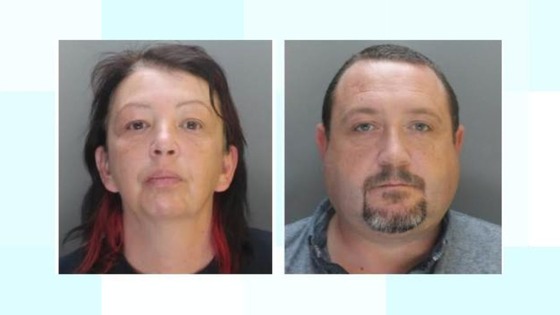 A pub worker who killed a customer with a ferocious punch has been jailed for life.Anthony Smith will serve a minimum of 16 years in jail after being found guilty of the murder of Sam Blackledge.Mr Blackledge had been drinking at the Pen y Bont pub in Abergele.
Smith and pub manageress Tracey Jones returned from a night out to discover Mr Blackledge was being difficult after being refused a drink.Smith roughly threw him out of the pub where Mr Blackledge was attacked by Smith and Jones. But he was too drunk to defend himself.
Mr Blackledge died two days later from head injuries
Tracey Jones was jailed for two and a half years for manslaughter plus a further nine months for perverting the course of justice after telling witnesses to say Mr Blackledge had not been attacked but had fallen over.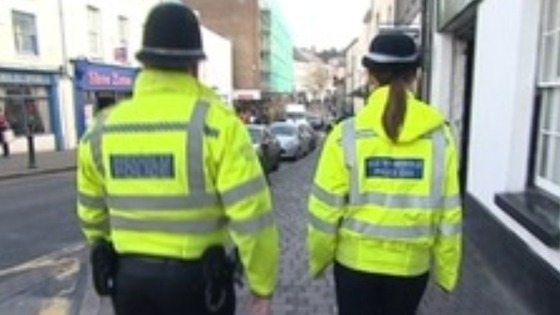 Five police forces, including North Wales and South Wales Police, could face paying out millions of pounds after a successful age discrimination claim by officers forced to retire after 30 years.
A number of test cases were taken to tribunal on behalf of 250 officers from Nottinghamshire, West Midlands, Devon and Cornwall, North Wales and South Wales Police, who were pushed out amid 20% budget cuts.
The officers were made to leave their jobs in the wake of the budget cuts, and claimed they were indirectly discriminated against because of their age.
In a statement, Deputy Chief Constable of South Wales Police Matt Jukes said: "South Wales Police is considering the judgment in detail with particular reference to a possible appeal. It would therefore be inappropriate for us to comment further at this juncture."
North Wales Police said: "We note the decision of the employment tribunal and we are considering our position."
Load more updates
Back to top