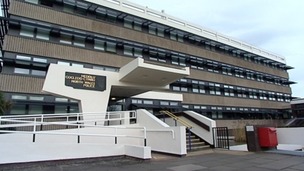 The woman died in hospital following a collision on the A541 Wrexham road in Pontblyddyn yesterday evening.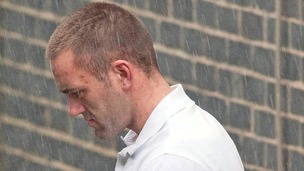 A 26-year-old man has been jailed after speeding on the M25 motorway for 14 miles in the wrong direction.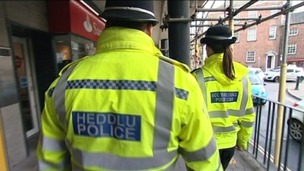 Watchdogs say Welsh police forces are better at tackling anti-social behaviour but more still needs to be done.
Live updates
Police raid home by mistake
North Wales Police has apologised to a pensioner in Conwy after raiding her home by mistake.
75-year-old Shirley Williams, who has never been in trouble with the law, was left shaken and upset when police tried to break down her front door.
Police raid home by mistake
Officers from North Wales Police battered their way through Shirley Williams' front door at 8.50 in the morning.
The force has now apologised to her, admitting they targeted the wrong person.
Officers attended at an address in Deganwy last week as part of a series of pro-activewarrants executed across Conwy and Denbighshire.

Officers apologised immediately to the occupant and checked upon her welfare. An officer has since visited the occupier again to extend our sincere apologies.

Arrangements are also in hand to repair damage caused.
– Chief Inspector Andrew Williams, North Wales Police
Advertisement
Police raid home by mistake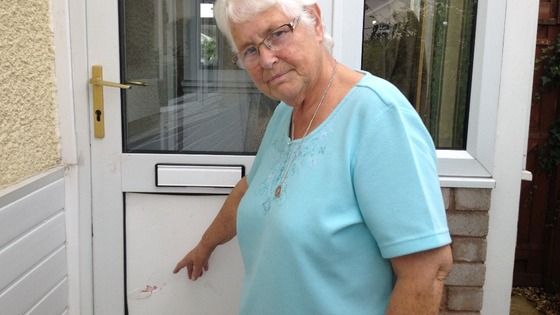 75-year-old Shirley Williams from Deganwy in Conwy says she is still having trouble sleeping and relaxing at her home, after police raided it by mistake.
"Afterwards I could not stop shaking and crying. It was terrifying. If it had happened to someone more frail or with a worse heart conditions, it could have been tragic. I just hope it never happens to an innocent person again."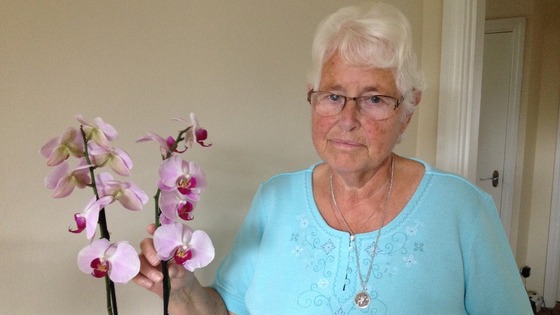 Nuisance calls waste police time
Police in North Wales have issued a desperate plea to cut down the numbers of time wasting calls being made to emergency control room staff.
They've released recordings of some of the worst offenders. One caller rang 999 when she got a sofa stuck in a door. Another phoned to complain about her catalogue company. Ian Lang reports.
Nuisance calls waste police time
A woman getting her sofa stuck in a doorway, a man enquiring if a hospital will pay for a taxi home and a caller complaining about a catalogue company are just some of the nuisance calls North Wales Police has received.
The force has releasd recordings of 999 calls as part of a campaign to reduce the number of unnecessary and inappropriate calls it has to deal with.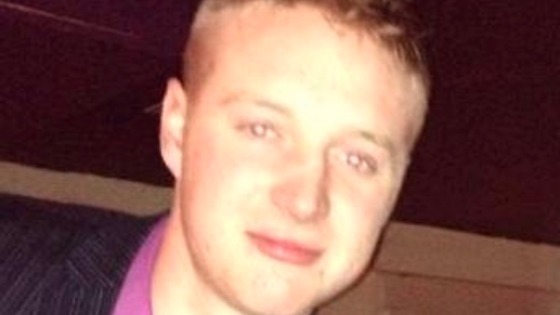 Tributes have been paid to 23-year-old Daniel Mark Williams, who died following a collision on the A494 near Gwyddelwern nine days ago.
Speaking on behalf of the family, Mr Williams' sister Leandra said: "Dan was always happy and was a very likeable person.
"He enjoyed every minute of his life, loved music and socialising with his friends. No matter where you were, Dan would always make you smile – he was one in a million."
Advertisement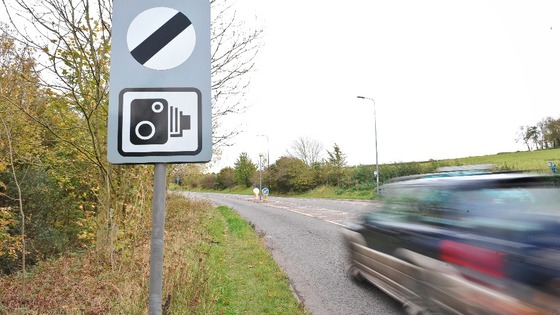 North Wales Police says motorists who risk lives by speeding are being targeted as part of a week-long campaign.
The crackdown is taking place as part of the European-wide initiative.
The TISPOL (European Traffic Police Network) campaign sees forces conducting random speed checks.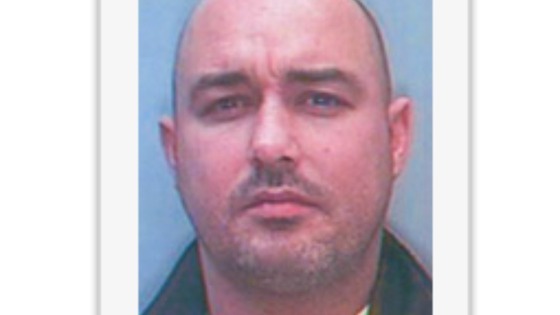 Armed police have arrested a man, wanted in connection with the death of a man in Spain in 2010, at a restaurant in Caernarfon.
Darren O'Flaherty, 39 and from Merseyside, was arrested by armed officers from North Wales Police last night.
He is wanted in connection with the death of holidaymaker John O'Neill in the Costa del Sol in 2010.
North Wales Police Chief Inspector Jeff Moses said: "This is a significant arrest following close working between ourselves and Merseyside Police."
"Due to the nature of the offences and the circumstances, it was necessary to utilise highly trained armed officers from North Wales Police to effect the arrest."
A 71-year-old man has been charged with 32 serious sexual offences in connection with historic abuse in north Wales.
John Allen, from Ipswich, answered bail this morning and was charged with 22 indecent assaults, one offence of gross indecency and nine other serious sexual offences.
The Crown Prosecution Service is working alongside Operation Pallial as this major investigation into historical sexual abuse in North Wales moves forward.

I can confirm that, having carefully considered the evidence gathered so far, we have concluded that there is sufficient evidence to charge John Allen with a total of 32 serious sexual offences, and that it is in the public interest to do so.

We have therefore authorised Operation Pallial to charge Mr Allen with these offences.
– Karen Mullin, CPS Cymru-Wales

The offences are alleged to happened between 1968 and 1989 and involved 15 children. Mr Allen has been remanded in custody to appear before magistrates in Mold tomorrow morning.

The Serious Organised Crime Agency says it is talking to 187 people in connection with Operation Pallial.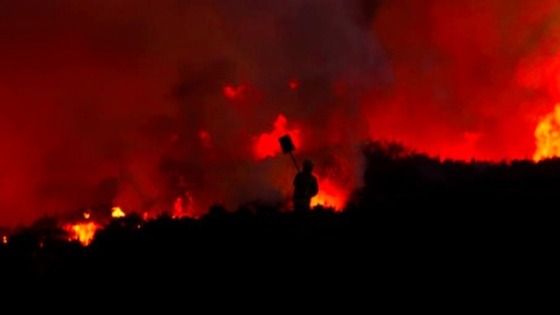 North Wales Fire and Rescue Service have dealt with almost 40 deliberate grass or gorse fires over since the beginning of June.
The fire service is warning people of the dangers of starting fires which can quickly spread out of control in the dry conditions and potentially cause injury.
Between 1st June and 18th July, crews attended 70 accidental and 39 deliberate grass or gorse fires.
Police have increased patrols and are asking the local communities to inform them of any suspicious behaviour.
Kevin Jones, arson reduction manager, said: "Fires like this place tremendous pressure on resources, with firefighters tied up for a considerable length of time trying to bring them under control.
"We are urging visitors to the countryside and locals enjoying the good weather to take extra care when they are out and about and reduce the risk of fire."
Load more updates
Back to top