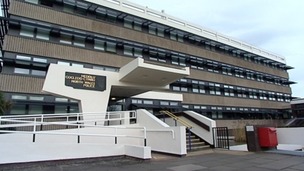 The woman died in hospital following a collision on the A541 Wrexham road in Pontblyddyn yesterday evening.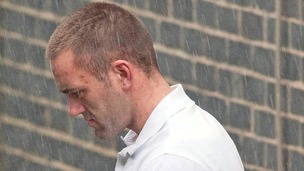 A 26-year-old man has been jailed after speeding on the M25 motorway for 14 miles in the wrong direction.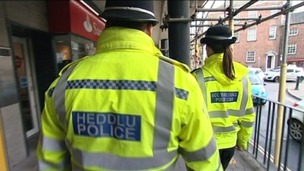 Watchdogs say Welsh police forces are better at tackling anti-social behaviour but more still needs to be done.
Live updates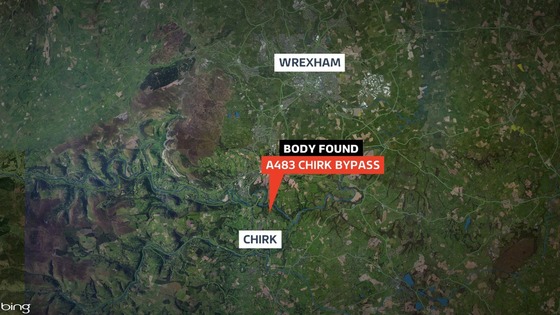 Police say the death of a woman, whose body was found under a bridge in Chirk yesterday, is not being treated as suspicious.
The woman was found under the A483 Chirk bypass at around 1.30pm yesterday. The road was closed for several hours while investigations were undertaken.
North Wales Police said the matter was being referred to the North East Wales Coroner.
The body of a woman has been found beneath a bridge over the A483 Chirk bypass.
North Wales Police say the body was discovered at around 1.30pm just north of the Halton roundabout. The woman has not yet been identified, but her death is being treated as unexplained.
A stretch of the A483 - between the A5 Halton roundabout and the A539 J1 Ruabon - will be closed while investigations are carried out. Diversions are in place.
Advertisement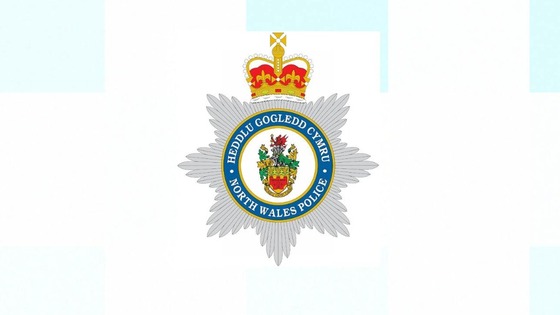 A three-year-old boy has died after being found in a pond, North Wales Police say.
Police were called to an address in Froncysllte near Llangollen at around 11.55am this morning after reports a boy had gone missing.
A North Wales Police spokesperson said the child was found a short time later in a garden pond and, despite the efforts of medical staff, he later died. The coroner has been informed.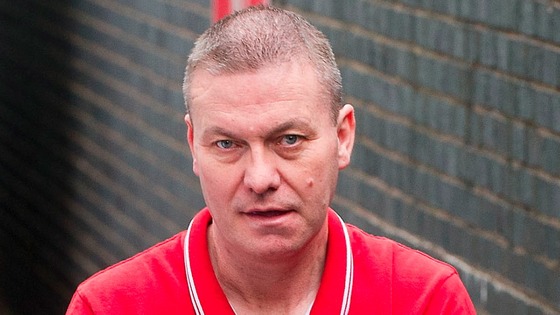 A Wrexham man has been jailed for seven-and-a-half years after a court heard he threatened to burn down his former partner's home.
Barry Ian Turnbull, 45, had earlier sent her a sympathy card with a photograph of the five Philpott children, who were killed in a Derby house fire last year.
Days later he set fire to a bin outside her home, which damaged windows and plastic pipes while the family were asleep in their beds.
Turnbull admitted arson with recklessness as to whether life would be endangered; putting his ex-partner in fear that violence would be used against her; and threatening to destroy property.
He was cleared of a more serious charge of arson with intent to endanger life.
Judge Rhys Rowlands, sitting at Mold Crown Court, described sending the sympathy card - on which Turnbull wrote 'RIP' - as 'beneath contempt'.
He said: "All right-thinking people would view that as nothing short of wicked."
On starting the fire, the judge told Turnbull: "You showed no concern at all for those inside the house. You left, no doubt feeling very pleased with yourself at the time."
Family: Drink-driving ruins lives
Over the next few weeks, thousands of motorists across Wales are likely to be stopped in spot-checks as police crack down on drink-driving.
It comes as figures show Wales' drinking culture costs every household £900 a year.
Today at Llandudno, Wales' four police forces launched their Christmas campaigns on drink-driving - and we spoke to some of the emergency workers working on the front line.
One ambulance worker told ITV News: "We're the ones who have to go into that car, look at that person injured in front of us, and think: Am I going to be able to save you?"
Family: Drink-driving ruins lives
Mark Bellis is the Director of Policy Research and Development for Public Health Wales. As police across the country prepare to crack down on drink-driving this Christmas, he urges people: "Moderate your alcohol intake - and remember your Christmas for good reasons, not bad ones."
Advertisement
Family: Drink-driving ruins lives
Relatives of 21-year-old Kieran Lea Arnold, who was killed by a drink-driver in June, have worked with North Wales Police to produce this campaign video ahead of Christmas.
Deputy Chief Constable Gareth Pritchard said: "To lose a child must be one of the hardest things a parent can face and I would like to thank Kieran's family for assisting us with this year's campaign.
"Please don't drink and drive. Think about the consequences. You could face losing your licence and your job, face imprisonment and, much worse, have to live with the guilt of taking a life for the rest of yours. Don't take the risk."
Family: Drink-driving ruins lives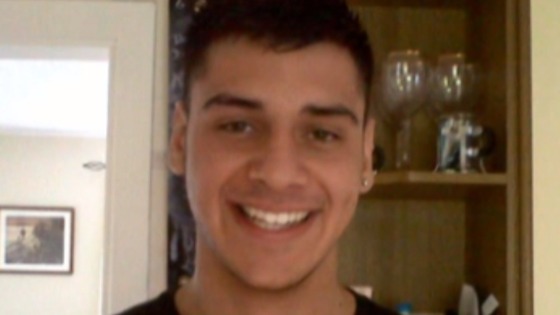 The mother of 21-year-old Kieran Lea Arnold, who was killed by a drink-driver in June, has spoken of her family's loss in a short film created by North Wales police.
In the video, Donna Lea says: "Drink-driving ruins people's lives. It is total devastation for our family, who now have been given a life sentence of living without our son, brother and grandson."
Family: Drink-driving ruins lives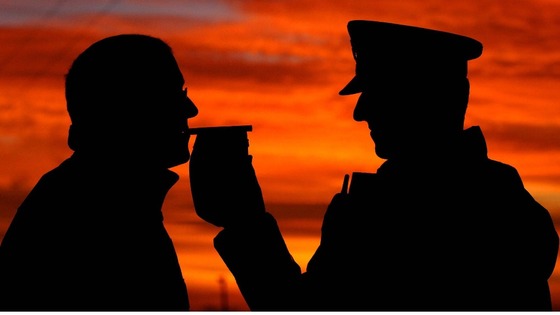 North Wales Police has launched its campaign to tackle the increased amount of drink-drivers at Christmas time.
Thousands of motorists face being stopped over the next few weeks as teams from all four Welsh forces conduct roadside checks across the country.
During Christmas last year, 500 people in Wales were caught driving over the legal limit and over 35,400 breath tests were carried out.
The North Wales campaign is being supported by the family of Kieran Lea Arnold, from Cymau, near Wrexham, who was killed by a drunk driver in June this year.
Kieran's family have spoken of the pain of losing their 'popular, gentle giant' to a drunk driver, and have helped put together a short film on the effects of getting behind the wheel when over the limit.
North Wales Police are asking anyone who witnessed a road traffic accident this morning in which an 18-year-old girl died to get in touch.
The accident happened at 0815 in Abergele Road, Bodelwyddan and involved a red Mercedes Box van and a white Vauxhall Corsa and a pedestrian.
The teenager girl died at the scene say police and her family have been informed. The driver of the Vauxhall Corsa sustained serious but not life threatening injuries and the van driver was arrested in connection with the collision.
Police are asking eyewitnesses to call 101 and quote reference No. P194123 or Crimestoppers on 0800 555 111.
A full investigation will now take place and so I'd like to hear from anyone who was driving or walking through Bodelwyddan just after 8am this morning and witnessed the collision.
– Inspector Martin Best of the Roads Policing Unit
Load more updates
Back to top