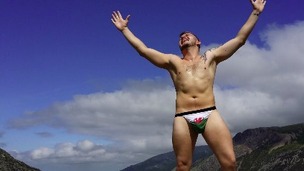 Footie fan vowed to climb Wales' highest mountain in a thong if Brazil failed to win World Cup.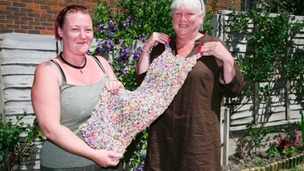 Helen Wright speaks to ITV Cymru Wales, on the day her loom band dress sells for £170,100!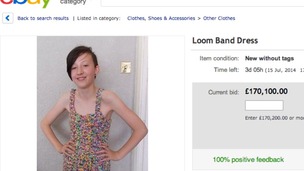 Mum "shocked" as bids went crazy for dress made of 20,000 elastic bands.
Live updates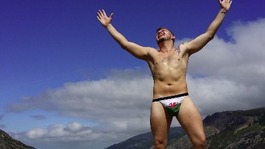 Footie fan vowed to climb Wales' highest mountain in a thong if Brazil failed to win World Cup.
Read the full story
A pervert who befriended young schoolgirls over the Internet by pretending to be a teen himself has been locked up for six years.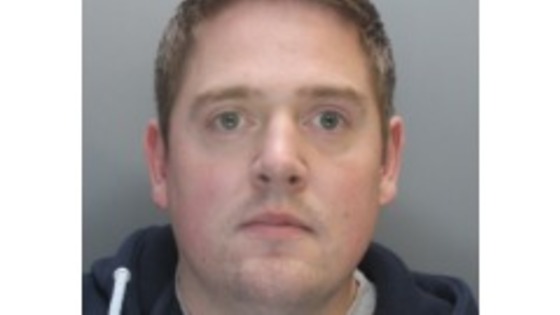 Liam Dorr, 29, groomed them and entered into intimate relationships with them – flattering and complimenting them to such an extent that they agreed to send photographs of themselves to him, some in sexual poses.
Mold Crown Court heard Dorr used false names and details and persuaded a schoolgirl to speak to him over a webcam – but said his camera was not working so she could not see him.
He secretly recorded her indulging in a sex act – and later posted a video and photograph of her on a salacious web site.
Police were able to track him down through an old mobile phone number and when they examined his computer equipment at his home at Plas Edwards, Tywyn near Aberystwyth in Mid Wales they found found that he had been chatting and filming other girls as well over a number of years.
Officers discovered images of up to 100 different girls on his computers and he was found to have more than 300 movies.
Advertisement
Emu chick on the run in North Wales
The public are being asked to help in the search for an emu chick missing from its home.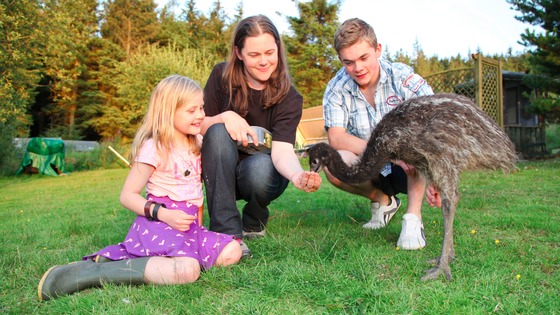 The three-month old male chick called Zig escaped from its pen on Monday with its sister chick called Zag which were hatched from eggs bought on eBay. Zag had since turned up in a neighbour's garden.
Patrick Wright, from Bala in Gwynedd, was given the birds as an "unusual" present for his 57th birthday from his wife Lindsey.
They escaped on Monday afternoon and we searched and searched but couldn't find them. Next day the neighbour drove up and said I've got a big chicken in the back of my car and of course it was one of the missing emus that he'd found in his garden. The emus have been hand reared and are very tame so they might struggle to survive in the wild. We're just worried about foxes and badgers because they are very friendly and tame.
– Patrick Wight

Patrick who lives with his family on a smallholding in Llangywer forest says the missing emu is around two feet tall. Eventually the birds grow to six feet and can then look after themselves.

On Wednesday the family put posters up around the village of Llangower asking anyone who sees Zig to contact them or the park wardens.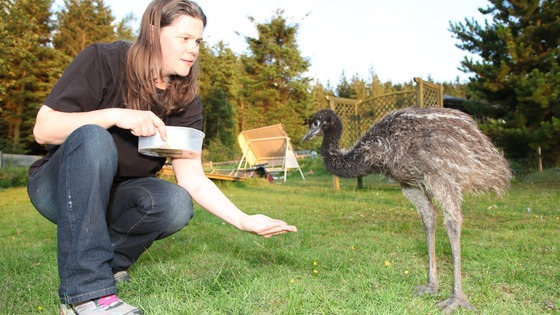 The family live on the edge of Snowdonia National Park and hope visitors to the area will keep an eye out for their missing emu.
Emus are a native species of Australia and are the second largest bird in the world after the ostrich.
Problems with EE mobile phone reception in Wrexham have been raised with the company by the town's MP.
Ian Lucas contacted the company to ask for a meeting after a series of constituents raised issues with mobile services in the town.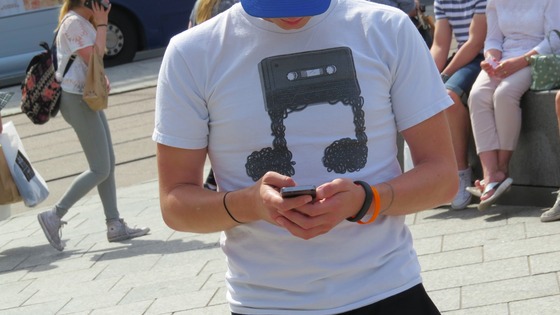 Mr Lucas has said he has been told that repair work is underway on a central Wrexham mobile mast – but has asked people to contact him if they find problems persist.
When I met EE, I told them that people in Wrexham were paying them for a service and had every right to expect that service. They told me that there is a problem affecting a mast in central Wrexham which they are working to fix as soon as possible, and that repairs should be made within the next few days.
– Ian Lucas, MP for Wrexham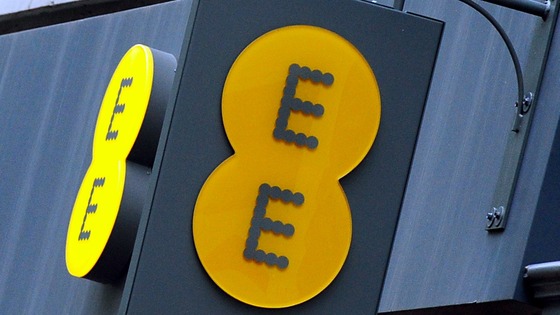 Mr Lucas says he was pleased with the speed of the response from EE but believed people should be getting the service they are paying for.
"If these issues have not resolved within the next few days, people should get back in touch with me – and I will put their concerns to EE," he said.
Buyer pulls out of £170k deal for loom band dress
The buyer of a loom band dress who bid £170,000 on eBay has pulled out of the deal.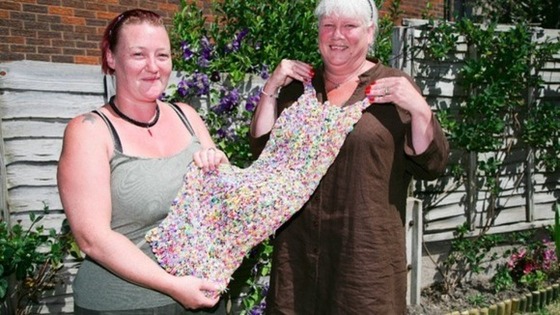 Helen Wright from Prestatyn and Kathryn Burnand from Wrexham made the dress from 20,000 loom bands, but an email arrived on Monday saying the deal was off.
The woman, who lives in Surrey, said she couldn't afford the £170,100 price tag plus £7 postage.
The dress is believed to be the first of its kind and captured the world's attention.
Helen, her daughter Sian and Kathryn appeared on ITV Wales News, the One Show, Newsround, and their story was told in newspapers as far away as Australia and New Zealand.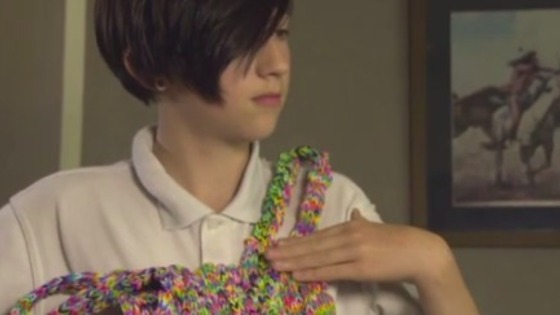 Helen, who works as a barmaid in Archies in Prestatyn said they had really enjoyed the the "whirlwind" and still thought anything over £50 would be a bonus. They now have a guide from eBay helping them with another bidder.
"We don't have to take the next highest bidder and Ebay said we should look at all the bidders' feedback before deciding. We have one chance of offering it to a bidder from the last auction then we can go for a relisting. I've whittled it down to six buyers who all put in bids over the £150,000 mark.
– Helen Wright
A woman had the "shock of her life" when she found a five-inch long locust in her Tesco salad.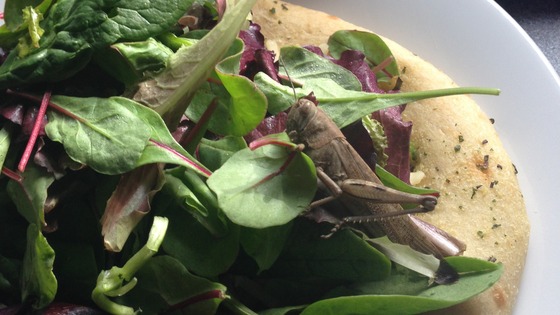 The woman who asked not to be named said she was too tired to wash the leaves which she would normally do after buying it at a store in Prestatyn.
I buy bags and bags of salads but that put me off for weeks.

It was very cold and there was a little bit of eye movement and one of its antenna was moving.

I put it in the garden then realised that was a mistake so ran back outside but it had gone. I think a blackbird might have eaten it.

It scared the living daylights out of me and I freaked out.

When I picked the bag up I thought that's a bit heavier than usual and then I had the shock of my life.
– Nurse from Prestatyn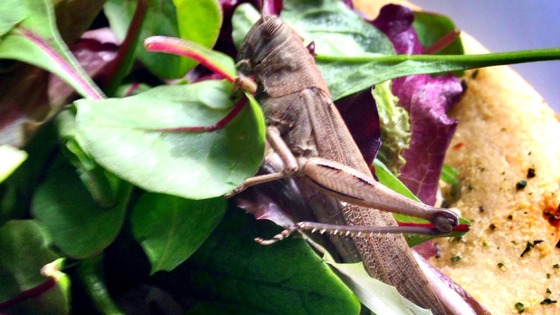 The nurse took the salad bag back to Tesco the next morning and it was sent off for an investigation. The woman then received a letter and a voucher for £10.
A spokesman for Tesco said, "We set ourselves very high standards for the safety and quality of our food."
Advertisement
The A55 Conwy Tunnel is blocked Eastbound between J17 at Bangor Road and J18 at Llandudno Junction due to an accident involving two vehicles.
It's thought the collision occurred inside the tunnels itself.
Traffic is said to be stationary.
Some beautiful sunshine across Eastern parts of Wales this morning but it will be cloudier out towards the West.
Any remaining cloud will lift throughout the day, leaving a warm and dry afternoon, with plenty of sunshine.
Top temperature 25C.
A dry and mild night to come for most of us, with some cloud and showers possible in Eastern areas.
Temperatures feeling muggy at around 12-15C.
Police are appealing for information after a man attempted to grab a girl as she made her way to school this morning.
At 8:30am the unknown man approached her from behind as she walked to Ysgol Tryfan, along Lon Ogwen in Bangor and grabbed her wrist. She managed to break free and ran home to where she raised the alarm.
The man is described as being white, aged approximately 50-years-old, with thick grey/white facial stubble. He was wearing a black thigh length jacket, a black hood pulled up and dark green jeans.
Anyone who may have information relating to the man is asked to call PC Owain Edwards at Bangor Police Station on 101 quoting incident R109619.
Load more updates
Back to top