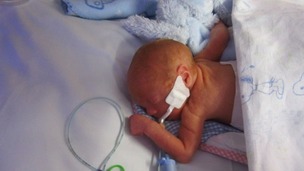 A neonatal nurse gives evidence on day two of the inquest.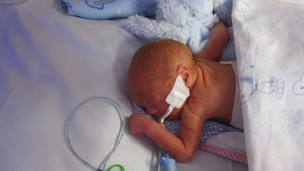 The parents of baby Rohan Rhodes have told the inquest into his death that his ventilator was removed too soon by hospital staff in Bristol.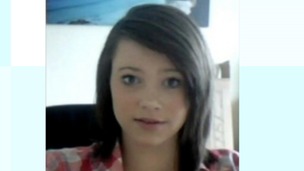 The 14-year-old was found hanged near Milford Haven in April 2012
Live updates
Vote could see council tax rise in Pembrokeshire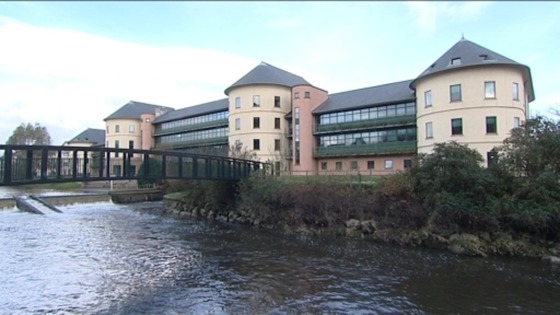 A vote is expected to take place later which could see Council Tax bills rise in Pembrokeshire.
Pembrokeshire County Council is setting its budget and is having to find savings of £20m over the next two years. A Band 'D' bill could see an increase of over £25 a year.
The A487 at Newgale is currently closed due to water and pebbles washing onto the road.
Amroth and Wisemans Bridge both have a single lane open whilst pebbles are being cleared.
Pembrokeshire County Council says it hopes the road will be reopened by 10.30am after the high tide.
Advertisement
A boatbuilding firm in Pembrokeshire has gone into administration with the loss of 66 jobs.
Mustang Marine, based in Pembroke Dock, will retain 48 members of staff while it continues to trade.
Sixty-six staff members have been made redundant.
Administrators say they are 'hopeful' of being able to secure a new buyer in the near future.
Milford Haven Port says it's "deeply concerned" at the prospect of ship repairer Mustang Marine going into administration.
As a 50% shareholder in the business, we have been and will continue to be working with the company and other stakeholders to see if a solution can be found that ensures this business can continue to operate.

An external third party did have a fully agreed package of support from the Welsh Government and the Port and it is disappointing that the third party decided not to proceed.
– Alec Don, Chief Executive of the Port of Milford Haven

More: Pembroke-based Mustang Marine faces administration

A spokesperson said the port remains committed to "the operation and development of the port as well as to encourage and promote jobs and economic growth in the region".
A boat building ship repair business based in Pembroke Dock has told ITV News they are at risk of going into administration.
Mustang Marine currently employs around 130 people.
In November, the firm announced a £1.5m expansion.
"The reality is that we had to make a difficult and stressful announcement today around the fact the business may go into administration" said interim managing director Stewart Graves.
"We are trying to find a rescue package, but it is possible that the company could go into administration later this week".
More: Construction hall 'good news' for Pembroke Port's future
Narrative verdict in baby Rohan Rhodes inquest
University Hospitals Bristol NHS Foundation Trust says it offers "**sincere condolences" to Rohan Rhodes' family.
We hope that the inquest has helped to answer their questions about why Rohan died.

The Coroner's narrative conclusion reflects the sad situation that Rohan was an extremely premature baby and therefore at risk of developing the serious bowel condition from which he ultimately succumbed.
The trust says it has put in place 'clear requirements' for blood gas measurements in babies on respiratory support and has implemented a system of safety checking for medical and nursing staff looking after individual babies.
More: Narrative verdict in Rohan Rhodes inquest
St Michael's Hospital has an outstanding Neonatal Intensive Care Unit (NICU), offering the most advanced care and support to babies and families. However, the Coroner has identified that there were missed opportunities to perform a particular test during Rohan's admission, specifically three blood gas measurements.

The Coroner has confirmed that what those results would have been remains unknown, but we are very sorry that those three checks were missed, within continuous monitoring of Rohan's critical condition within NICU.
– Bryony Strachan, University Hospitals Bristol NHS Foundation Trust
Advertisement
Narrative verdict in baby Rohan Rhodes inquest
"Rohan Rhodes was an extremely premature baby who was at risk of developing NEC" said coroner Maria E.Voisin.
"He developed this condition which caused his death on the 30th of September."
"On 29th September there were three occasions where he should have had a blood gas test. It's not known what the results would have been but there were lost opportunities which may have resulted in him receiving earlier medical care."
The coroner recorded a narrative verdict.
More: Nurse 'did not check' humidifier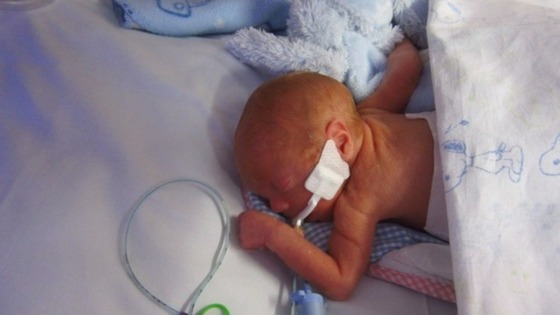 Flax Bourton Coroners Court heard the medical team planned to keep Rohan on the ventilator ahead of upcoming heart surgery.
But advanced neonatal nurse Amanda Dallorzo took the "autonomous" decision to remove the machine and put a breathing mask on Rohan instead.
His condition deteriorated and he developed NEC, a gastrointestinal disease, which required surgery.
His condition failed to stabilise and he died, aged 36 days.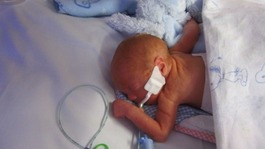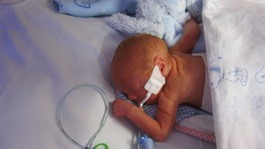 The parents of baby Rohan Rhodes have told the inquest into his death that his ventilator was removed too soon by hospital staff in Bristol.
Read the full story
A police investigation is being launched into whether any criminal offences were committed by Carmarthenshire and Pembrokeshire councils in their handling of tax payers money.
In January, the Wales Audit Office published three reports, which found that the councils had acted unlawfully when they used tax payers money and allowed senior officers to avoid potential tax repayments.
Dyfed-Powys Police has now concluded that the matter should be investigated by police.
The force has decided that it is a matter which should be investigated in the public interest by the police, to ascertain whether or not any criminal offences have taken place.

Due to the close working relationships and partnership arrangements that exist between Dyfed-Powys Police and both local authorities, it is not appropriate for the force to carry out the enquiry. As such the matter has been referred to Gloucestershire Constabulary who will undertake the investigation.
– A Dyfed-Powys Police spokesperson
Load more updates
Back to top