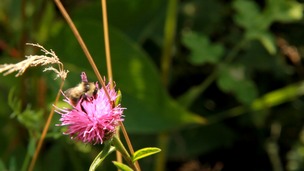 The shrill carder, one of the rarest bumblebees in the UK, has been found at a new site in Pembrokeshire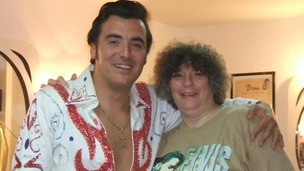 An Elvis Presley fan from Wales died after a traffic accident while on a birthday trip to her idol's Graceland home.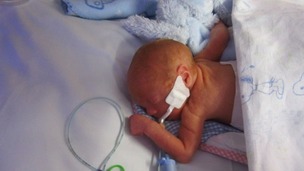 A neonatal nurse gives evidence on day two of the inquest.
Live updates
New app launched for coastal path walkers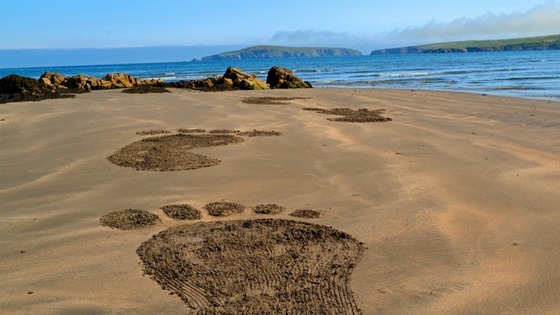 A new app has been launched to encourage people to explore and enjoy the Welsh coast this summer.
The 'Wales Coast App', contains detailed information on 153 beaches across Wales.
It provides information on how to get there, which public facilities are available, such as toilets and car parks, and nearby wildlife and historical attractions.
The app also allows walkers to map their progress and access live weather links and tide timetables.
We have witnessed an array of awards for our beautiful beaches here in Wales.

People want to know where to find Blue Flag, Green Coast and Seaside Awarded beaches this summer, as well as finding out about the local area, facilities and amenities.

The Wales Coast App is the perfect tool for walkers, families and individuals looking to explore the Welsh coast.
– Lesley Jones, Chief Executive, Keep Wales Tidy

The app has been developed on behalf of Keep Wales Tidy, with funding from both Visit Wales and Natural Resources Wales.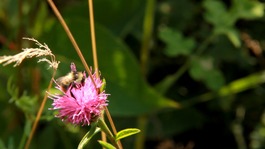 The shrill carder, one of the rarest bumblebees in the UK, has been found at a new site in Pembrokeshire
Read the full story
Advertisement
Protesters call for council chief executive dismissal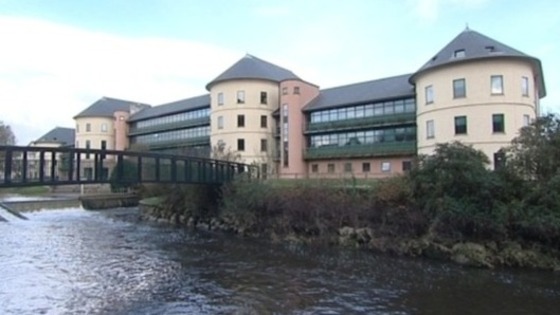 Trade union members are expected to protest outside Pembrokeshire County Council headquarters later, after hundreds responded to a ballot of 'no confidence' in the council's chief executive Bryn Parry-Jones.
An investigation is currently underway by Gloucestershire Police after salary supplement payments of around £45,000 were paid to Mr Parry-Jones and another senior official.
The Wales Audit Office declared them as 'unlawful' earlier this year. The chief executive has been asked to repay the money.
Ballot papers went out to all our members in Pembrokeshire last week and the speed and size of the response has been overwhelming.

This is in direct response to calls from our respective membership to have their voices heard in relation to numerous failings in Pembrokeshire County Council. The continuing pension debacle is the last straw for our members, many of whom now say they are embarrassed to admit they work for PCC.
– Vic Dennis, UNISON

The council says it has no comment to make about the protests.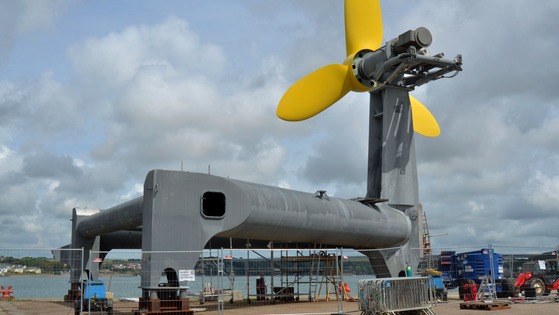 Wales' first full-scale energy generator has been unveiled today at Pembroke Port by First Minister Carwyn Jones.
The device, which was developed by a tidal stream technology company in Cardiff, will be installed in Ramsey Sound in Pembrokeshire.
It's among the first in the world to generate green, sustainable and predictable tidal power.
The generator, named 'Spirit of the Sea', or 'Ysbryd y Mor', has been assembled by Pembroke-Dock based company Mustang Marine over the last six months, thanks to £8 million worth of EU funding.
"I'm delighted that Wales' first full scale tidal stream energy generator has been supported with almost £8million from the European Regional Development Fund."

This is a landmark project for Wales, which will not only help us to meet our sustainable energy ambitions, but will also provide significant opportunities for local people and businesses."
– Carwyn Jones, First Minister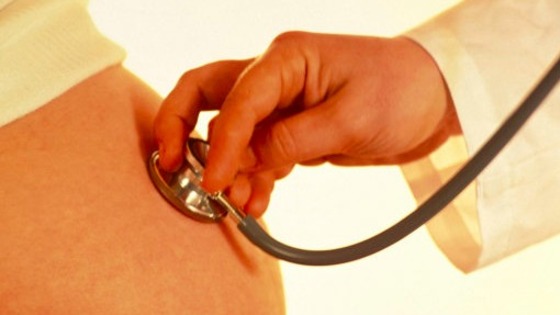 Controversial changes to complex baby care in West Wales begin today.
Health bosses at Hywel Dda local health board are moving consultant led maternity services from Withybush hospital in Pembrokeshire, to Glangwili Hospital in Carmarthen.
The plans have sparked protests in the area and on the steps of the Senedd.
The new neonatal unit at Glangwili Hospital will be operational from today.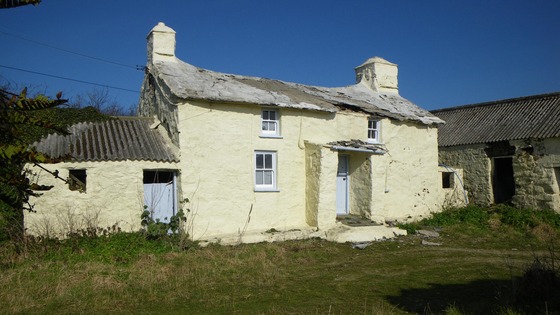 One of the last unaltered examples of a classic Pembrokeshire cottage has been bequeathed to the National Trust.
It was left by the late Mr Glyn Griffiths with the wish that it is restored and it's character restored.
Close to the coast near St. David's, the Grade 2 listed cottage is a small 'two up two down' traditional lime-washed cottage, which dates back to the late 1700s.
The cottage and its outbuildings are in a very poor state of repair and will need substantial conservation work, which will be carried out thanks to the National Trust's Neptune Coastline Campaign.
It's hoped the cottage will be opened as a National Trust Holiday Cottage in the future, with regular open days each year for visitors to see the restoration work.
"We're delighted that Mr Griffiths has chosen the National Trust to safeguard his cottage and we know it holds a special place in the hearts of many people.

"The restoration work planned will preserve the layout as far as possible to provide simple accomodation, whilst retaining the spirit and charm of the traditional Pembrokeshire cottage."
– Jonathan Hughes, General Manager Pembrokeshire
Advertisement
Power station 'breaching environmental standards'
The UK government is another step closer to being taken to court by the European Commission over the Pembroke Power Station.
The gas-fired plant began operating in 2012 but the Commission says its environmental impact was not properly assessed and as a result, wildlife in the Milford Haven waterway is being affected. Kevin Ashford reports.
Power station 'breaching environmental standards'
The Welsh Government says it will consider the European Commission's statement about Pembroke Power Station.
The Welsh Government and UK authorities will fully consider the reasoned opinion from the European Commission and then decide on an appropriate course of action.
– Welsh Government spokesperson
Power station 'breaching environmental standards'
Natural Resources Wales says the European Commission's actions are the next step in a process that has been ongoing for more than 12 months.
We have been expecting the commission's latest opinion on these matters. We will now fully consider these in order to submit evidence and advice to the Welsh and UK Governments to help with their responses.
– Ceri Davies, Natural Resources Wales
Power station 'breaching environmental standards'
Friends of the Earth Cymru has welcomed the European Commission's actions and says the government needs to take its environmental responsibilities seriously.
The European Commission agrees with us that there is a strong case for legal action. The UK and Welsh Governments breached an unprecedented number of European Directives in granting permission for the hugely damaging Pembroke Power Station to operate.
Once again, we're discussing systemic failures in due process and environmental governance. It's about time governments started taking their environmental responsibilities seriously. The environment of Wales is one of our greatest assets; no-one benefits when some of our best environmental features are damaged.
– Gareth Clubb, Friends of the Earth Cymru.
Load more updates
Back to top