A motorcyclist has died in a crash in Pembrokeshire.
Emergency services were called to the A4139 in Penally at 1am this morning.
The man was pronounced dead at the scene, his next of kin have been informed.
Police are investigating a single vehicle road traffic collision.

The road remains closed while officers deal with the incident.

Our thoughts and sympathies are with his family and friends at this very sad time.
– Dyfed-Powys Police
Police are asking anyone with information about the crash to call them on 101.
Princes Gate Spring Water has announced plans to invest £5.5 million in a major expansion project, which aims to double staff numbers and more than triple production volumes.
As part of the project, the Narberth-based business is investing in a new bottling line, which is capable of producing 37,000 bottles an hour - increasing their annual production to a potential 370 million.
The expansion is being supported by £250,000 business finance from the Welsh Government.
Over the next three years the company is expected to create 25 new jobs, bringing the total number of people working on site to over 50.
This investment will create a range of news jobs in rural Wales and help Princes Gate Spring Water - one of our iconic Welsh brands - reach new markets both in the UK and overseas and increase turnover.
– Edwina Hart, Economy Minister
Advertisement
A 75 year old woman has died after being hit by a bus in Pembroke.
The incident happened just after 10am on Saturday morning on Mill Pond Bridge, and involved a single decker bus.
The woman's family have been told.
A 54 year old man has been arrested in connection with the incident, and a police investigation is currently underway.
The road remains closed while specialist officers examine the scene.
Parents and pupils in St Davids are due to hold a public meeting tonight, to fight plans to close the sixth form at Ysgol Dewi Sant.
It is the only secondary school in the city - and was under threat of being closed altogether - before Pembrokeshire County Council last week changed those hugely controversial plans.
The sixth form only is now due to be closed, due to a forecasted fall in student numbers.
Post-16 provision would be provided at a new integrated sixth form centre, as part of a formal collaboration between the council and Pembrokeshire College.
Other proposals include the closure of Sir Thomas Picton School and Tasker Milward VC School in Haverfordwest, with a new Welsh medium secondary school to be established.
Pembrokeshire County Council is aiming to improve school standards, and invest in poor school buildings. Its plans are now due to go to official public consultation before final approval can be given.
Hundreds of parents and pupils turned out this morning to protest against controversial plans to close the only secondary school in the city of St Davids.
Ysgol Dewi Sant was under threat, as part of plans to reorganise education and improve performance in Pembrokeshire.
But, the council then offered the school a reprieve - in an unusually quick victory for people power.
Tom Sheldrick reports:
Pembs Cl leader Jamie Adams proposes new motion - not to close Ysgol Dewi Sant in St Davids, just to remove its sixth form
The proposals were passed by Pembrokeshire Council and will now go to consultation.
Advertisement
Hundreds of people have turned up outside Pembrokeshire Council offices in Haverfordwest this morning, protesting against planned school closures - particularly Ysgol Dewi Sant in St Davids.
Past, current and potential future pupils, as well as parents, chanted "save our school" as councillors entered to start the extraordinary council meeting.
Residents in Haverfordwest, Pembrokeshire say they've experienced a 'mini tornado' this evening, after a violent hail storm reportedly hit the county.
One resident filmed this video as emergency crews attended.
Credit: @mybcreations / Baines Dazer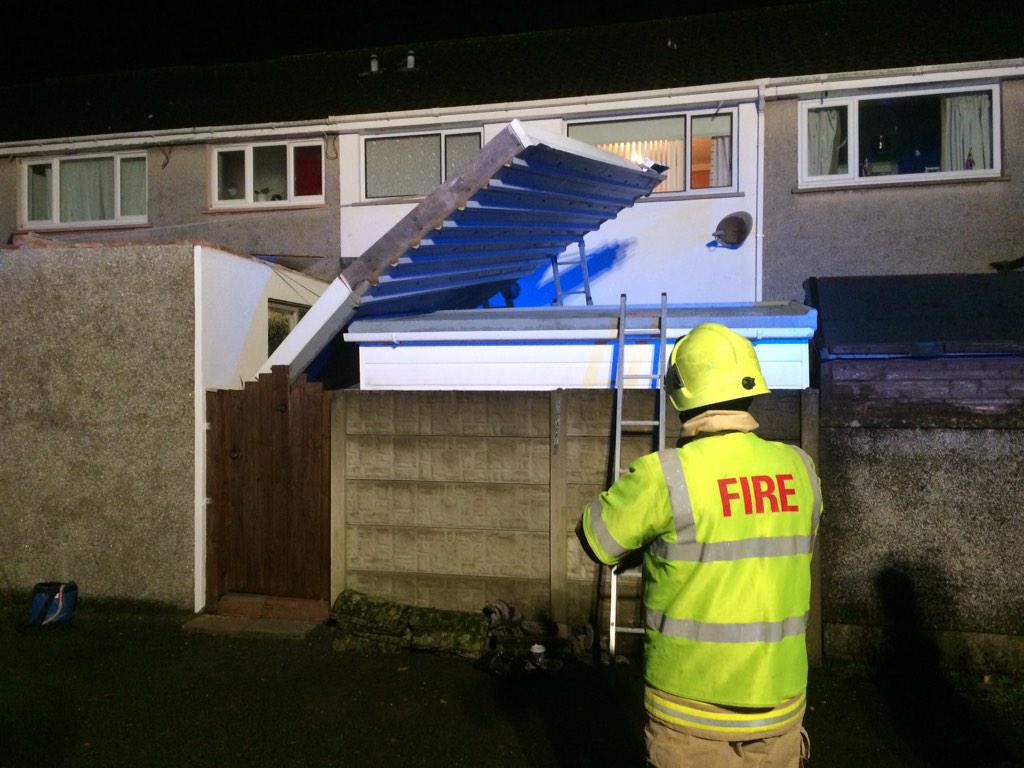 Crews working hard to make safe after strong winds removed large numbers is ridge tiles in H'west. http://t.co/vlg7qVcr54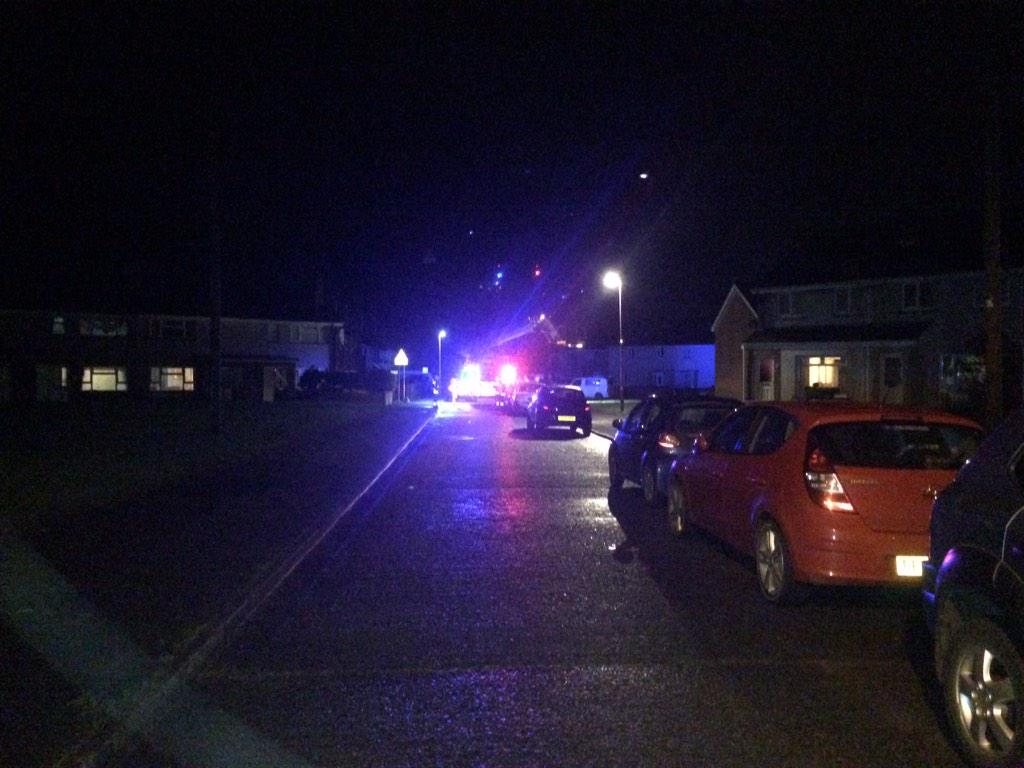 Crews from Mid and West Fire Service were also busy tonight in Haverfordwest, after reports of roof tiles being blown off buildings.
A yellow alert for snow and ice remains in place for much of the country.
Thousands of people turned out today for Saundersfoot's annual New Year's Day swim.
The event, which is now in its 31st year, attracted 1,521 swimmers, and around 8000 spectators to the town in Pembrokeshire.
Those taking part dressed in World War 1 fancy dress.
The event started in 1984, as a way to raise money for new sports facilities in the town. It has since raised over £500,000 for 50 different causes.
Load more updates