Hundreds of people have turned up outside Pembrokeshire Council offices in Haverfordwest this morning, protesting against planned school closures - particularly Ysgol Dewi Sant in St Davids.
Past, current and potential future pupils, as well as parents, chanted "save our school" as councillors entered to start the extraordinary council meeting.
Residents in Haverfordwest, Pembrokeshire say they've experienced a 'mini tornado' this evening, after a violent hail storm reportedly hit the county.
One resident filmed this video as emergency crews attended.
Credit: @mybcreations / Baines Dazer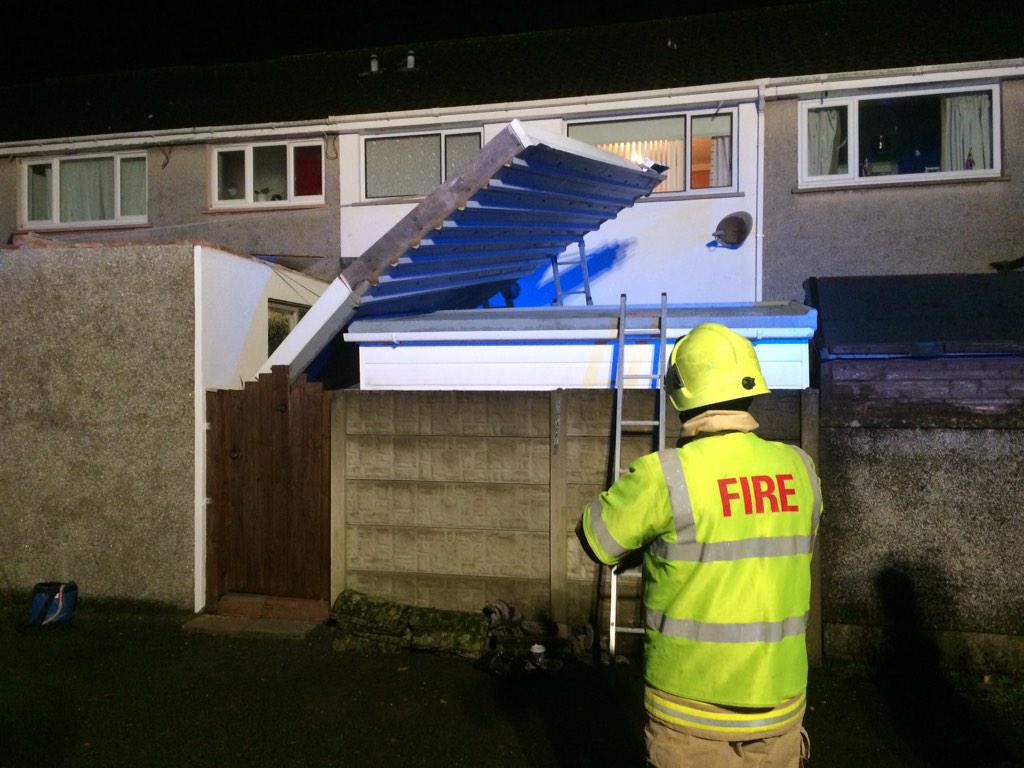 Crews working hard to make safe after strong winds removed large numbers is ridge tiles in H'west. http://t.co/vlg7qVcr54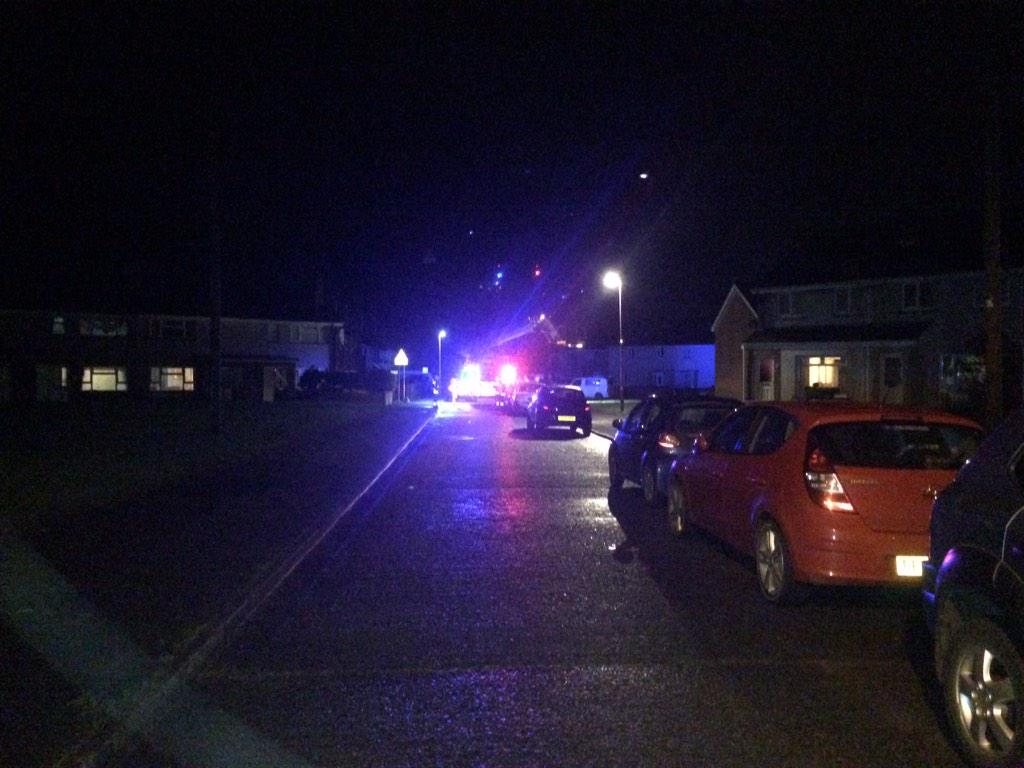 Crews from Mid and West Fire Service were also busy tonight in Haverfordwest, after reports of roof tiles being blown off buildings.
A yellow alert for snow and ice remains in place for much of the country.
Advertisement
Thousands of people turned out today for Saundersfoot's annual New Year's Day swim.
The event, which is now in its 31st year, attracted 1,521 swimmers, and around 8000 spectators to the town in Pembrokeshire.
Those taking part dressed in World War 1 fancy dress.
The event started in 1984, as a way to raise money for new sports facilities in the town. It has since raised over £500,000 for 50 different causes.
An otter has been snapped in Pembrokeshire as part of a county-wide survey of the animals.
Solva resident Ella Black set up a camera after half the fish in her pond disappeared one night in September.
The National Park Authority teamed up with Pembrokeshire Marine Special Area of Conservation (SAC) Officer Sue Burton in late 2013 to ask people to report coastal otter sightings for a county-wide research project.
Since then more than 130 sightings have been logged at Oriel y Parc Gallery and Visitor Centre in St Davids, with each sighting marked with a pin on a special map, showing how they are distributed around the Pembrokeshire Coast.
We've received a number of sightings from people surfing, kayaking or swimming off the coast, but the photo and video evidence captured in Solva shows otters are also exploring the areas around the coast as they search for food.
– Ian Meopham, National Park Authority Ranger
Pembrokeshire Council has confirmed that its controversial former chief executive Bryn Parry-Jones was given a £90,000 Porsche as his work vehicle.
The council has revealed details of the car's lease after a Freedom of Information request.
Mr Parry-Jones left his post at the council last month, with a pay-off of nearly £275,000.
Advertisement
An announcement is due to be made today by the Welsh Government over the future of workers at a Pembrokeshire Oil refinery.
Almost 400 jobs are being lost at the site after a deal to buy it collapsed.
Leader of the task force Economy Minister Edwina Hart, said it's important to be 'realistic' about finding jobs for those affected.
Last week's announcement has been described as 'devastating news' for the people of Pembrokeshire.
The site is now due to be closed and used as a storage and distribution facility.
Read more: Milford Haven oil site deal collapses
The Duke and Duchess of Cambridge are in Wales today visiting an oil refinery in Pembrokeshire.
The Royal pair will then go on to watch the Wales Australia match at the Millennium Stadium in the capital.
Prince William is vice patron of the WRU and regularly attends international matches.
They will observe a Remembrance Tribute at the start of the match and meet injured servicemen.
The Duchess of Cambridge, pregnant with the couple's second child, has cancelled some Royal engagements over the last few months after suffering with acute morning sickness.
Two men and a woman who were arrested on Friday, following the death of a man in Pembroke Dock, have been released without charge.
50-year-old Roger Williams was found at Pater Court in the town.
Dyfed Powys police had arrested three people on suspicion of murder.
But officers have now concluded there are no suspicious circumstances surrounding his death.
Mr Williams' family has been updated and the Coroner has been informed.
The advisory notice served to Pembrokeshire Council over the settlement agreement to the chief executive Bryn Parry-Jones has been withdrawn.
Mr Parry-Jones' settlement sum of £330,000 has been reduced by £52,760.
I am pleased that Pembrokeshire Council has removed items of unlawful expenditure from its settlement agreement with the Chief Executive, Bryn Parry-Jones. For this reason, I am withdrawing the Advisory Notice I served on Tuesday and the Council is now free to proceed.
– Appointed Auditor, Anthony Barrett
Load more updates