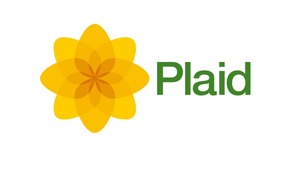 Plaid Cymru's spring conference gets underway on Anglesey with a promise to focus on 'transforming the economy'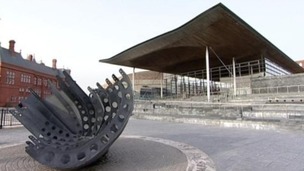 Plaid Cymru calls for a wide range of powers, including policing and criminal justice, to be devolved as soon as possible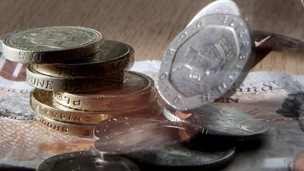 The Welsh Conservatives' Shadow finance minister sets out his view of what sort of business bank Wales needs and why
Live updates
Urgent Question in Assembly on hospital shake-up
The Health Minister will face an urgent question on changes to hospital services in South Wales which are expected to be announced later. Plaid Cymru leader Leanne Wood has been allowed by the Presiding Officer to raise her concerns about the plans and call for a statement from the Minister.
Gove letter urges exam split
Welsh exams shouldn't be seen as second-rate - Plaid
Plaid Cymru's Education spokesperson Simon Thomas says the priority now must be to ensure Wales-only exams are not seen as 'second rate' in relation to England's. He says they must be monitored by a powerful, independent regulator.
Advertisement
Gove letter urges exam split
'Urgent steps' needed for exam confidence - Plaid
Plaid Cymru's Education spokesperson, Simon Thomas, says the Gove letter has highlighted the need for urgent action by the Welsh Government to ensure confidence in an increasingly distinct Welsh exam system.
I have tabled an emergency question in the Senedd to get a discussion on the next steps for Wales. The Welsh Government must take urgent steps to ensure confidence in the system. Plaid Cymru is calling for the creation of Examinations Wales as an independent regulator as soon as possible to ensure confidence in the system and ensure standards do not fall.
– Simon Thomas AM, Plaid Cymru Education spokesperson
Truancy fines plan criticised
Tories fear truancy fines will hit most vulnerable
The Conservatives have also criticised a Welsh Government decision to push ahead with plans to fine parents of persistent truants.
This is a lazy Labour government piling all its eggs into a basket of punishment – at the expense of support and liaison.

There is a real danger that these fines will hit the most vulnerable hardest and ignore the real reasons behind truancy.

I fear fines will stack up while behaviour remains largely unchanged.

Low school attendance can have a hugely detrimental impact upon a child and Labour Ministers should be working hard to tackle the problem at its root causes.
– Angela Burns AM, Shadow Education Minister
Truancy fines plan criticised
Truancy fines condemned as backwards step
Plaid Cymru has criticised Welsh Government plans to impose fines on parents whose children repeatedly play truant as a 'retrograde step.'
They have not worked when they were introduced in England. The Education Minister needs to state where any money raised will go.

A Plaid Cymru Government would consider approaches such as the use of home school liaison officers to tackle absenteeism, so policies support pupils and their families, rather than penalise them by fining them. There is a correlation between areas of high deprivation and high levels of absenteeism.
– Simon Thomas AM, Plaid Cymru Education spokesman
Truancy fines plan criticised
Go-ahead for plan to fine parents over truancy
The Welsh Government wants to introduce fixed penalty notices for persistent truancy from 1 September.
It has published responses to a consultation which ended in February.
Education Minister Leighton Andrews put forward last November his plan for fines of up to £60 for the parents of children who regularly miss school, rising to £120 if not paid within a month.
Read More: Education Minister calls for fines for parents of regular truants
Advertisement
MPs in powers vote
Silk commission announcement to come
Following tonight's joint voting by Plaid and Labour MPs on an amendment to the Queen's Speech a UK Government source said:
"The government expects to be in a position to make an announcement on the Silk commission's recommendations in the coming weeks."
MPs in powers vote
Wales in 'desperate need' of borrowing powers
"The Queen's Speech should have included a Bill to implement recommendations from the Silk Commission's first report. In particular, the Welsh Government desperately needs borrowing powers to counteract the swingeing cuts to its capital budget imposed by the Tory-led Government, and allow it to invest in infrastructure in Wales.

"A deal to give borrowing powers and devolve of a number of minor taxes was agreed by the UK and Welsh Governments in October last year, and subsequently endorsed by Silk in November. We don't understand why David Jones isn't getting on with it.
"The Silk Commission Part One recommendations are a complex set of proposals, and some are contingent on others. For example, we agree with Silk that any future devolution of income tax powers is contingent on a period of assignment, reform of the Barnett formula and a referendum to test the will of the Welsh people. This remains our position and we have repeatedly called on the Government to allow a debate on these issues on the floor of the House."
– Owen Smith MP, Shadow Welsh Secretary
MPs in powers vote
Amendment was 'in best interests of Wales'
"I welcome the Labour Party's support to our amendment which as everybody knows was tabled in the best interests of Wales and its people.

"In light of the comments made by the Shadow Secretary of State for Wales, Owen Smith MP, I wonder why the Labour amendment did not contain a reference to the Silk Commission on devolution or indeed to Wales.

"However, I do hope that this presages an era of co-operation across party lines in order that we can deliver for the people of Wales and assist them to improve the economy in these most pressing of times."
– Elfyn Llwyd MP, Plaid Cymru Parliamentary leader
MPs in powers vote
Vote on more powers for Wales
Labour and Plaid Cymru have joined forces in a Commons vote on transferring more some tax and borrowing powers to Wales.
Plaid had tabled an amendment to the Queen's Speech 'regretting' the lack of a Government of Wales bill to make a transfer possible sooner rather than the draft bill which was included in the UK Government's programme of planned laws.
237 MPs backed Plaid's call but government MPs managed to defeat it with the votes of 316 MPs.
Load more updates
Back to top