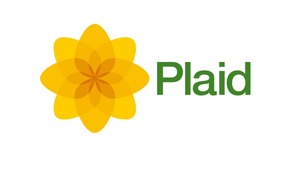 Plaid Cymru's spring conference gets underway on Anglesey with a promise to focus on 'transforming the economy'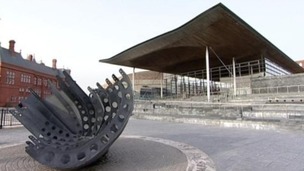 Plaid Cymru calls for a wide range of powers, including policing and criminal justice, to be devolved as soon as possible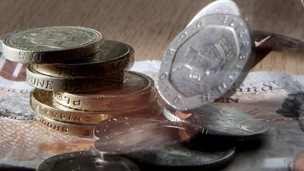 The Welsh Conservatives' Shadow finance minister sets out his view of what sort of business bank Wales needs and why
Live updates
Plaid Cymru is urging other parties to support its bid to rename the Assembly as 'the National Parliament of Wales.'
Plaid has tabled an amendment to the Wales Bill, which is being debated by MPs and which would introduce financial powers and other changes.
Plaid Cymru's Parliamentary Leader Elfyn Llwyd, who is behind the amendment, describes the proposal as 'common sense.'
This amendment, if passed, would enforce a simple change - that the Assembly be officially named the National Parliament of Wales.

The Wales Bill already makes provision for officially changing the name of the Welsh Assembly Government to the Welsh Government. It is only right and proper that the institution's name also reflects its status as a full law-making body, as it has been since the 2011 referendum on further powers.
The leaders of other parties in Wales have already spoken in favour of this change. We hope that our straightforward and common sense amendment attracts them and their parties' support.
– Elfyn Llwyd MP, Plaid Cymru
Dafydd Elis-Thomas sacked
Plaid Cymru leader Leanne Wood says she stands by her decision to sack Dafydd Elis-Thomas from his spokesperson job and to seek to remove him as chair of the Assembly's Environment committee. She took the action after he criticised her anti-UKIP stance during her recent conference speech.
Dafydd Elis-Thomas is expected to try to challenge his removal from the committee chair and has called for the Assembly's committees to be more independent of the political parties.
Plaid's Health spokesperson Elin Jones says the party 'isn't against that discussion' but that it should be held as part of a wider review of the Assembly's rules and not' in the context of one instance.'
Advertisement
Budget 2014: What does it mean for Wales?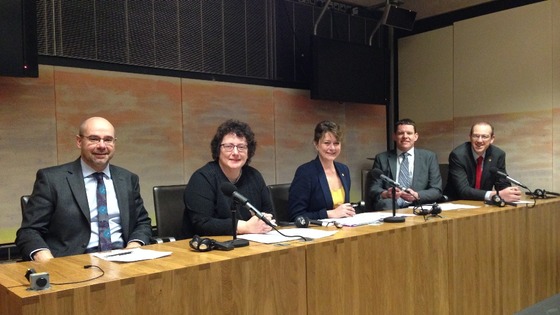 Plaid Cymru leader Leanne Wood assembled her front bench team to call for a UK budget that would help families. Ahead of the Chancellor's budget on Wednesday, Ms Wood warned of the danger of a 'spreadsheet recovery,' one that looks good on paper but isn't felt by people 'on the ground.'
Economy spokesperson Rhun ap Iorwerth called for an 'Economic Fairness Act' to correct what he said was an imbalanced economy which is seeing growth in the south-east of England but not in other parts of the UK.
Dafydd Elis-Thomas sacked
Welsh Labour has sought to link the sacking of Dafydd Elis Thomas to another controversy facing Plaid Cymru to claim that the party is 'rattled' ahead of May's European elections. A spokesman said:
Plaid Cymru members might very well ask what is really going on here, and why it is that Dafydd Elis Thomas is continually slapped down by his party leader whilst others escape discipline. Despite repeated calls to do so, Leanne Wood refused to criticise Jonathan Edwards' unacceptable comments about Wales captain, Sam Warburton. It seems that members of her senior leadership team get special treatment.
Plaid Cymru are obviously incredibly rattled at the prospect of losing their seat in the European elections. But, everything they are doing at the moment – talking up UKIP as a threat, disciplining their most recognisable and popular AM and letting Mr Edwards run amok on twitter – this is all making Jill Evans' defeat more, not less likely.
– Welsh Labour spokesman
Dafydd Elis-Thomas sacked
In this extract from my interview with Dafydd Elis Thomas following his sacking he explains why he was so opposed to the anti-UKIP criticism by his party's leader Leanne Wood. It was that opposition, and his public expression of it, which led to the action she's now taken against him.
He also says that he only became aware that Leanne Wood was planning to use the term 'un-Welsh' about UKIP's policies in her leader's speech to Plaid Cymru's conference when he read it on the ITV Cymru Wales website.
In the event, she didn't use the term and sources close to her say it was explained to him at the weekend that the term and the speech referred to 'values not nationality.'
Lord Elis-Thomas rejects my suggestion that the underlying reason for his opposition is that he has never been reconciled to Leanne Wood's leadership, saying 'it's not a matter of who the leader is; it's where the leadership is taking us.'
He says that direction should be focussed on improving devolution following the Silk Commission's report rather than making negative attacks on other parties.
Dafydd Elis-Thomas sacked
Dafydd Elis Thomas says he may challenge his removal as chair of the Assembly's Environment Committee. Plaid Cymru leader Leanne Wood has said he will no longer be the party's nominee for the rôle.
Advertisement
Dafydd Elis-Thomas sacked
I understand that the meeting between Leanne Wood and Dafydd Elis-Thomas took place in the Assembly last night. The last time they'd had a similar meeting was when she restored the party whip to him after he'd failed to join Plaid members in a confidence vote against the former Health Minister.
At that earlier meeting I'm told it was made clear to Lord Elis-Thomas what was expected of him if he wanted to keep his committee chair and that that didn't include making publicly critical comments of the kind he made at the weekend,all of which meant last night's meeting had become inevitable.
Sources close to the leadership say a number of conference delegates had criticised his comments, saying they'd been a distraction and had undermined morale. There's been no official response yet from Dafydd Elis-Thomas, but in and outside Plaid, a lot of people are waiting to see what he does next.
Dafydd Elis-Thomas sacked
Plaid Cymru's leader Leanne Wood has explained why she's taken action against Dafydd Elis-Thomas:
Dafydd Elis-Thomas AM will be replaced as Plaid Cymru's spokesperson on Transport and as Plaid Cymru's nominee as Chair of the National Assembly's Environment and Sustainability Committee.

Plaid Cymru sought over the weekend to highlight the dangers posed to Wales by UKIP, because we fundamentally and sincerely believe that their politics and policies are not in the best interest of the people of our communities.
Dafydd Elis-Thomas decided to publicly oppose this position without raising any concerns in advance. The people of Wales, and Plaid Cymru members, expect and deserve a national party that is united in addressing the challenges our country faces; on jobs, the economy and will continue to put Wales first.
Alun Ffred Jones AM will be Plaid Cymru's nominee for chair of the committee. He is a former Welsh Government Minister, and is an experienced and much respected colleague who has a keen interest in our nation's natural resources and in securing a sustainable and prosperous future for Wales. I am confident that fellow AMs will agree that he would be an asset to the committee as Chair. Rhun ap Iorwerth AM will be the Plaid Cymru Group Transport spokesperson.
– Leanne Wood AM, Plaid Cymru leader
Dafydd Elis-Thomas sacked
The former leader of Plaid Cymru, Dafydd Elis-Thomas has been stripped of his job as chair of the Environment committee as punishment for criticising comments made by his party's leader at the weekend.
Plaid Cymru has confirmed that Lord Elis-Thomas will be replaced as chair of the Assembly's Environment Committee by Alun Ffred-Jones. He'll also lose his job as Transport Spokesman.
Leanne Wood attacks UKIP at Plaid Cymru conference
Plaid Cymru MEP Jill Evans has urged party activisits to keep faith with the European Union, despite admiting it needs reform.
On the second day of Plaid's spring conference in Cardiff there was also a call to devolve more powers over our railways.
Load more updates
Back to top