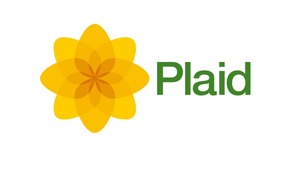 Plaid Cymru's spring conference gets underway on Anglesey with a promise to focus on 'transforming the economy'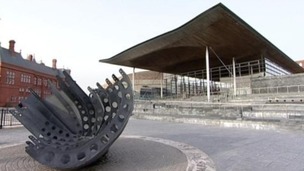 Plaid Cymru calls for a wide range of powers, including policing and criminal justice, to be devolved as soon as possible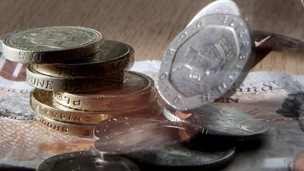 The Welsh Conservatives' Shadow finance minister sets out his view of what sort of business bank Wales needs and why
Live updates
Plaid Cymru leader Leanne Wood has criticised the Welsh Government for a year of 'disappointment and failures.' She highlighted Wales' poor performance in the recent PISA international education league tables as well as 'crisis after crisis' in the NHS.
She also accused Labour of presiding over a 'lack of transparency,' citing the news that a controversial hospital reorganisation programme will be announced this coming Thursday which is the last day the Assembly will meet this year.
The Plaid leader said that was 'further evidence of a government afraid to front up' and accused Carwyn Jones' government of 'staggering complacency.'
Wales' PISA rankings worst in UK
Plaid Cymru's Education Spokesperson, Simon Thomas, says today's PISA figures show that 'something is going wrong in our education system.' He also says the Welsh Government's aim of getting into PISA's top 20 by 2014 is 'completely unrealistic.'
Advertisement
Sharp End
In an interview for this week's Sharp End, Leanne Wood tells me that Plaid Cymru's 'central and core aim is to achieve an independent Wales.' Long-term Plaid-watchers will say that that aim hasn't always been clearly stated and she agrees.
She also agrees that Wales is a long way from being in the position Scotland finds itself and seriously deciding whether or not to break away from the rest of the UK. But she tells me 'things change and things can change very quickly.'
I'll be discussing what she says and any other ways that Wales could be affected by developments in Scotland with my guests in tonight's Sharp End at 1035pm on ITV Cymru Wales.
With a month to go until Christmas Eve, people are being encouraged to shop locally as Plaid Cymru are launching their 'Local Christmas' campaign:
Wales' economy is built on small traders and businesses and they contribute a great deal to the local economy. When money is spent in a local independent shop, that money stays locally."
– Leanne Wood AM, Plaid Cymru Party Leader

Last year a study by HSBC found that people in Wales were Britain's biggest Christmas spenders. They predicted we'd splash out £656 each on average, with £484 of that being spent on gifts.
Tuition fee subsidy costs more than estimated
Plaid Cymru's Education Spokesperson, Simon Thomas, says these new figures show that the way students and universities are funded is unsustainable in the long term.
The increasing weight of evidence from both the Finance Committee inquiry and the Welsh Auditor's report this week points to the fundamental unsustainability of the current funding regime for students and universities.

Though Plaid Cymru does not believe it is wrong in principle to fund students studying outside Wales, the lack of fair funding for Wales does force all political parties to rethink their priorities in HE.
Plaid Cymru has been consulting on alternatives and while our core policy will remain free higher education tuition for all, until that is affordable we will concentrate on working up proposals that ensure access to HE is open to all; that those from less privileged backgrounds get a head start; that key subjects in Wales such as medicine and science, technology and engineering (STEM) are supported; that Welsh universities have sufficient funding to be attractive to studens and researches and that we improve our take of the Research Councils' funding.
– Simon Thomas AM, Plaid Cymru Education spokesperson
Plaid Cymru's Education Spokesman Simon Thomas says the Wales Audit Office report 'confirms... that the Welsh Government's tuition fees policy is unsustainable in the long term.' He says:
This policy cannot be changed before 2017 at the earliest, and we have always stated our support for the policy for this Assembly term, but it is important that it is succeeded with a sustainable policy which has the widest possible support. This is why it is important that the Education Minister's current review of HE funding policy reports back before the Welsh general election, so that the next government can move ahead with a sustainable policy and so students and voters know the choices they are making.
Part time students have also been let down by the current regime and that is also something that the review will need to address.
The policy that Plaid Cymru signed up to when we were in government was based on much lower projections – £7,000 fees per annum – however the policy implemented is actually 24% higher than this. When we saw that tuition fees were much higher than estimated, we were the first to warn that a review would be needed, which is why I have taken proactive steps to address these problems by holding my own consultation so that the Party of Wales has a sustainable and long-term policy going in to the 2016 Assembly election.
– Simon Thomas AM, Plaid Cymru Education spokesperson
Advertisement
HE funding review announced
Plaid Cymru's Education spokesman says his party wants to engage with the review of higher education funding and student finance announced by the Education Minister. But Simon Thomas says the review should report before the Welsh Election in 2016 and not after it as currently planned.
And he rejected the suggestion that by engaging with it, Plaid is allowing Labour to put off making its own policy clear until after the election.
HE funding review announced
Plaid Cymru's Education Spokesman has welcomed the Education Minister's announcement of review into the funding of universities and student finances. But Simon Thomas says the review is an attempt to deal with 'shortcomings' in the Welsh Government's policy.
The Education Minister's decision to set up a Commission to review the Higher Education funding policy is an admission that the current policy is unsustainable and it is welcome that the Minister is seeking to address its shortcomings.

However, the remit and timetable for the Commission's reporting should be determined by its chair and panel. A Commission that does not report until after the next election will be seen as saying as much about the Minister's reluctance to engage with his own party on reform as it does about anything else.
Nevertheless, if this is a genuine cross party commission we will play our part fully but we will continue to develop and scrutinise our own policies.
– Simon Thomas AM, Plaid Cymru Education spokesperson
Further powers unveiled
Plaid Cymru MP Jonathan Edwards says he welcomes the 'step forward' in today's announcement but regrets that not all recommendations of the Silk Commission were accepted and acted upon.
The Welsh Conservatives have criticised Plaid Cymru's calls to double council tax on second homes in rural parts of Wales. Opposition leader Andrew RT Davies said he doubts it would generate the revenue Plaid estimates because, he claimed, owners would simply designate second homes as primary homes.
He condemned the whole idea as 'typical Plaid isolationism, creating little nationalistic fiefdoms.'
Load more updates
Back to top