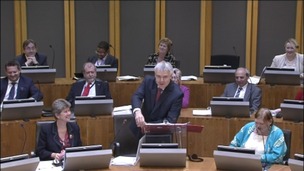 Our weekly look at life at the Lectern with the First Minister of Wales, Carwyn Jones AM.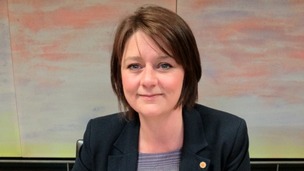 A weekly report on the cut and thrust of First Minister's Questions.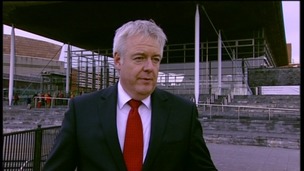 Carwyn Jones says the Welsh Government "is working tirelessly". His comments come on the 1st anniversary of the current Welsh Government
Live updates
A successor to Shadow Welsh Secretary Peter Hain could be announced today. Labour leader Ed Miliband is expected to announce details of his reshuffle. Mr Hain said yesterday he was standing down from the front bench to campaign for a Severn Barrage.
Advertisement
Welsh Government 'working tirelessly'
The First Minister has marked the 1st anniversary of current Welsh Government today by talking about the progress they have made in carrying out their manifesto pledges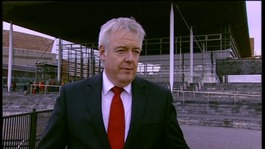 Carwyn Jones says the Welsh Government "is working tirelessly". His comments come on the 1st anniversary of the current Welsh Government
Read the full story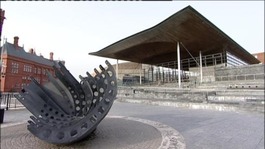 The FM is under fire about a top scientist quitting, so called secret plan to close hospitals and services for stroke victims
Read the full story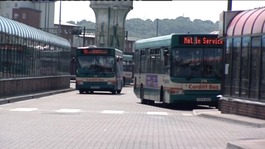 With under a week to go before voters go to the polls, politicians in the capital debate plans to redevelop the city's bus station
Read the full story
Advertisement
Load more updates
Back to top