Police have told people in Pontypridd that the cordon around the rugby club could be in place until next week.
Read the full story ›
Police officers are manning cordons around Pontypridd rugby club.
Police have been asked to comment.
Advertisement
Residents in Pontypridd say Maesycoed Road is closed due to an ongoing incident.
The police helicopter can also be seen hovering above the town.
Drivers are being urged to avoid Pontypridd town centre due to an ongoing police incident.
The council say there is traffic congestion in the area.
Traffic congestion in and around Pontypridd town centre due to an incident @swpnorth Delays possible. Pls find alternative routes if poss
There are reports of a heavy police presence near Pontypridd rugby club.
Residents nearby say the police helicopter is circling above and there is police road block on Maesycoed road.
Parents in Rhondda Cynon Taf gathered today to protest against the council's plans to introduce part-time education for three and four year olds in the area.
A march took place in Pontypridd town, organised by members of the group Parents Against the Cuts to Education.
The group have been fighting the council's plans for more than 18 months.
Jo Caddy is one of its members.
A spokesperson for Rhondda Cynon Taf Council said it had been forced to consider these decisions as part of the UK Government's Austerity Measures.
The Council's Cabinet recently agreed to amend the funding of nursery education to support part-time nursery education for three year-olds and full-time for four year olds.

The Cabinet determined that this decision will continue to ensure the provision of sufficient nursery education for the children of Rhondda Cynon Taf.

Even after these changes Rhondda Cynon Taf will be offering one of the most favourable provisions in Wales.This difficult decision will contribute over £2million in savings to bridge a funding gap of £30million which was initially faced by the Council.
– Spokesperson, Rhondda Cynon Taf Council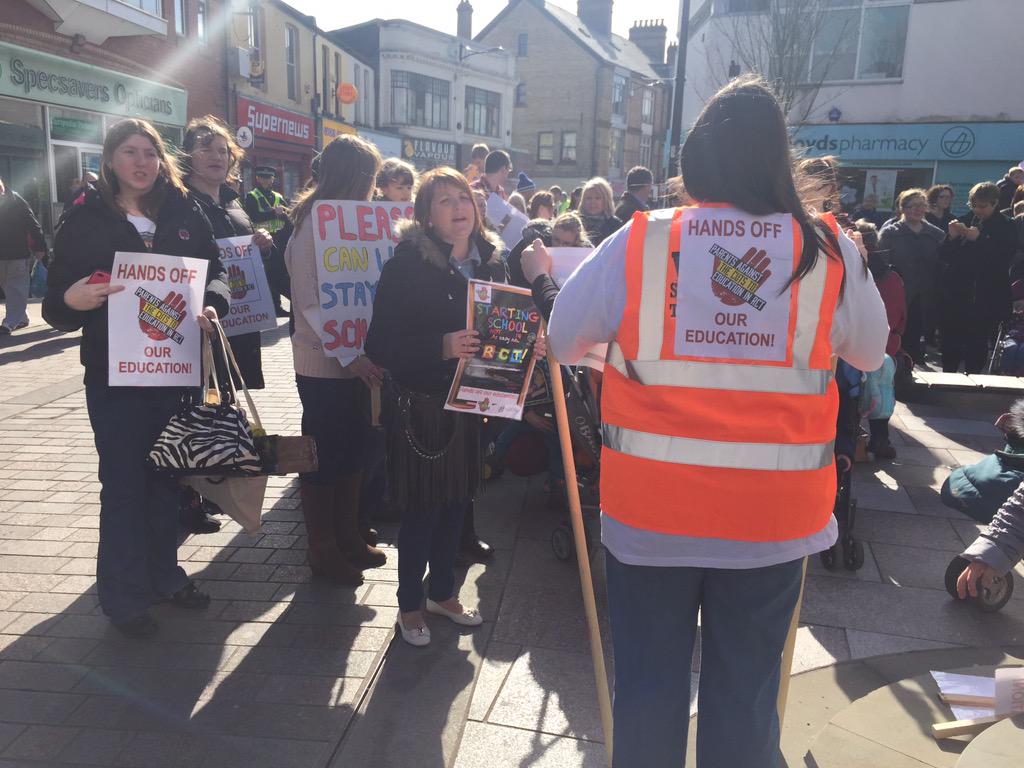 Advertisement
Detectives investigating the death of 42 year-old Darran Almond, from the Graig area of Pontypridd, have charged two men with murder.
Stephen John Richardson who is 42 and 31 year-old David William Dunn, both also from Graig, will appear before Pontypridd Magistrates Court later today.
Police in Pontypridd are appealing for information regarding the whereabouts of Damien Clifford Jackson who was last seen in the Gelliwastsd Road area of the town around 8.30am on Tuesday 19th August.
43-year-old Mr Jackson is described as being of slight build, 6 feet I inch tall with brown hair and blue eyes. It's believed he's had his hair and beard cut since this picture was taken.
Anyone who has seen Mr Jackson, or who knows of his whereabouts, should call South Wales Police on 101
In a couple of weeks Cardiff will host two of Spain's finest footballing sides as Real Madrid takes on Sevilla in the UEFA Super Cup.
But it's not the first time this Summer that Spanish soccer has had a Welsh flavour.
Earlier this week Pontypridd Town travelled to Valencia to take on the team there, as Jessica Main reports.
Pontypridd Lido's multi-million pound restoration project is continuing to gain momentum as the site is transformed into a Wales-wide visitors' destination.
The work is already way under way, after Rhonnda Cynon Taf Council's contractors were appointed a few months ago.
The restoration, which is due to be completed in summer 2015, will include new features such as heated changing facilities, a cafe, and a viewing gallery space to depict the history of the lido and the park.
Built in 1927 the lido was a popular attraction for the local community, but closed in 1991 after falling into decline in the '80s.
"This ambitious project will create an exciting, high quality visitor attraction right in the heart of Pontypridd which promises to attract visitors from throughout the country.

"It will not only create more local jobs but attract tens of thousands of visitors to Pontypridd town centre.

"It is wonderful to see the transformation take place and we all look forward with great excitement and expectation for what promises to be a truly magnificent complex fit for the 21st century."
– Cllr Ann Crimmings, Rhondda Cynon Taf Council
Load more updates