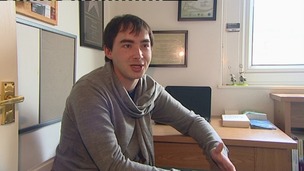 Peter Bush, from Port Talbot, is one of our four finalists as we look for Wales' Local Hero.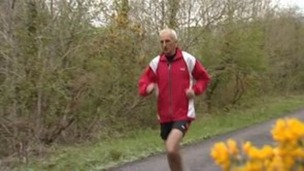 Martin Rees has set three world records in his age category. Richard Morgan went to meet him.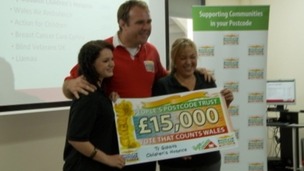 People in Newport will find out later how much of a share they have won of a £2 million lottery cash pot.
Live updates
An earlier line-side fire between Neath & Port Talbot Parkway has now been resolved. Please expect residual delays. #Neath
Advertisement
All services between Neath and Port Talbot Parkway are suspended due to a line-side fire.
The Remploy factory in Port Talbot will close today. It's the last Remploy factory in Britain. Hundreds of jobs have been lost across the UK with the closures. The UK Government has said closures aren't about saving money but getting more people into mainstream work.
Paul Potts on big screen
A film about the life of Port Talbot opera singer Paul Potts will be shown in cinemas from today.
One Chance is described as a 'rags-to-riches tale' of a mobile phone salesman who won the ITV show Britain's Got Talent.
James Corden plays Potts, with Julie Walters as his mother.
Watch the trailer for Paul Potts film One Chance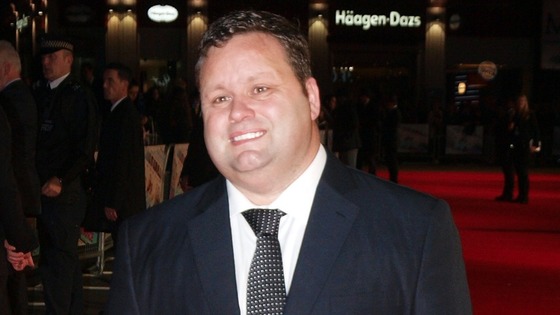 Read More: UK premiere for film about Port Talbot's Paul Potts
Many scenes were filmed in Port Talbot, where Potts grew up and still lives.
He was working in a mobile phone shop in Bridgend, when he auditioned for Britain's Got Talent in 2007.
He stunned the judges with a performance of Nessun Dorma, and went on to win the first series of the ITV talent show.
He has since had been sang all over the world, and released several albums.
Watch ITV Cymru Wales' programme on Paul Potts - Time of Your Life
Plans to bring new life to an old industrial community have taken a major step forward today.
It involves the building of a new road linking Port Talbot docks to the M4 motorway.
The link is part of a £107m scheme to open up the town's Harbourside area.
150 acres of land are being turned into a new business district.
Experts say the site could eventually provide up to 700 new jobs.
Advertisement
UK premiere for Paul Potts film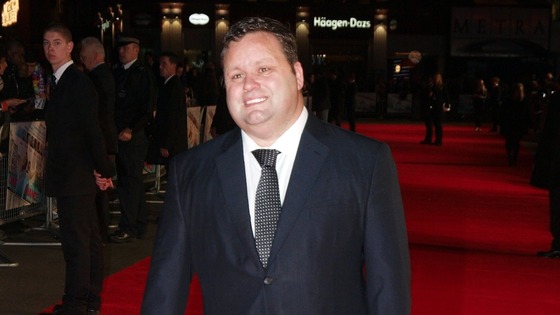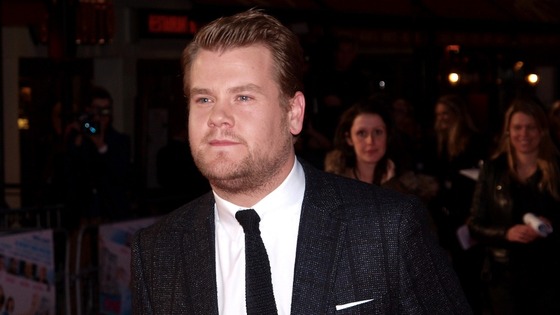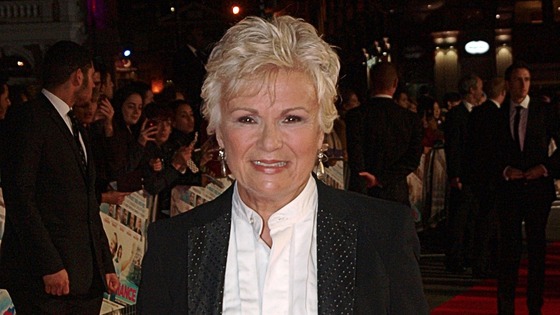 UK premiere for Paul Potts film
This report contains pictures from The Weinstein Company, and from Syco / FreemantleMedia
A film about the life of Paul Potts has its UK premiere in London this evening.
The opera signer from Port Talbot was the first winner of ITV's Britain's Got Talent.
James Corden plays Paul on his remarkable rise to fame - from a mobile phone salesman, to a world famous singer.
The film One Chance will be out in cinemas from 25 October.
UK premiere for Paul Potts film
James Corden plays Paul Potts in One Chance, a film about about the Port Talbot opera singer's life.
Corden told ITV News "it's such an uplifting, moving film", which shows how Potts fought "through so much adversity" and realised his dreams, because he refused to give up on them.
UK premiere for Paul Potts film
One Chance follows opera singer Paul Potts as a youngster growing up in Port Talbot and being bullied at school, meeting his future wife Julie-Ann, and working at a mobile phone store in Bridgend.
It shows how close he came to not even auditioning for Britain's Got Talent, back in 2007.
He was filling in an application form for the ITV show online and, struck with doubt, eventually flipped a coin to decide whether to enter.
Of course he went on to wow the judges with a performance of Nessun Dorma at his audition in Cardiff, and won the first series of the talent contest.
Watch: ITV Cymru Wales' programme on the Paul Potts story - Time of Your Life
Load more updates
Back to top