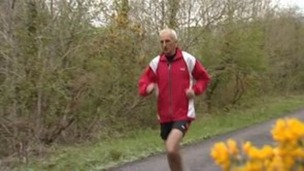 Martin Rees has set three world records in his age category. Richard Morgan went to meet him.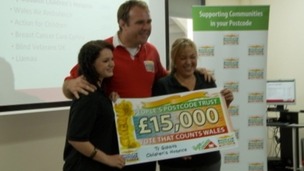 People in Newport will find out later how much of a share they have won of a £2 million lottery cash pot.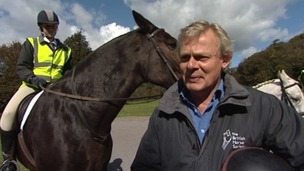 Actor Martin Clunes, who is also president of the British Horse Society, was at Margam Park today to help launch The Great Dragon route.
Live updates
Tata Steel due to announce annual results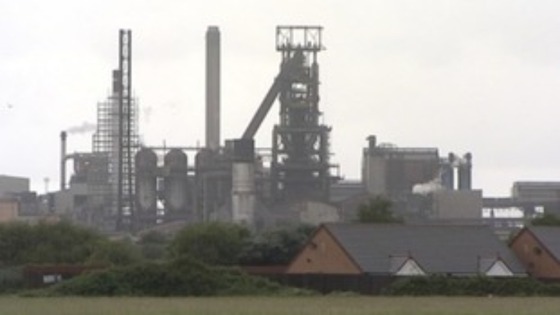 Tata Steel is today due to announce its annual results later today. Earlier this month the company, which owns the plant at Port Talbot, wiped £1bn from the value of its European operations.
Bala beat Port Talbot to qualify for Europa League
Bala have qualified for next season's Europa League after winning the Welsh Premier League play-off final.
The match against Port Talbot looked as if it was going to end goalless - but 88 minutes in, the visitors missed a chance before John Irving was ready for the rebound, scoring the winning goal.
Advertisement
Port Talbot dancers impress the judges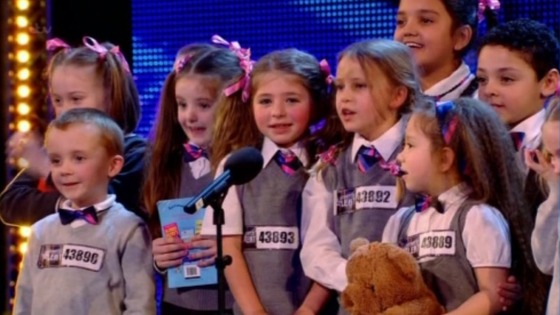 Port Talbot dance troupe Pre-Skool impressed the judges on last night's Britain's Got Talent.
The youngsters were inspired to enter the competion by siblings who got through to last year's final with Nu Sxool.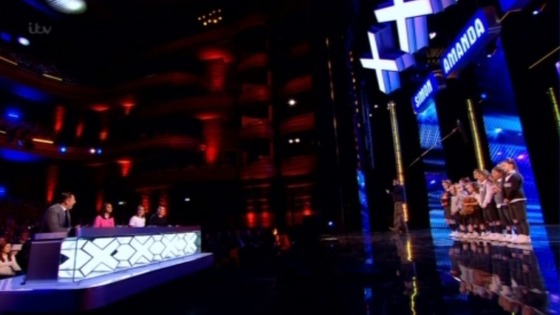 The 13-strong group - made up of children aged five to eight - was choreographed by Terry Michael, who was also behind Nu Sxool's successful audition. Pre-Skool are through to the next round after each of the four judges said 'yes.'
Judge David Walliams told them: "I thought, I really hope their dancing lives up to how cute they are, and it did. It was fantastic."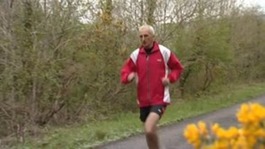 Martin Rees has set three world records in his age category. Richard Morgan went to meet him.
Read the full story
Local paper's comeback bid
'Little J' app to help news collaboration
A new Port Talbot newspaper would use an app called Little J to allow local people to shape their news. It allows people to become reporters in their own right. Users can log stories and bring them to the attention of journalists. It can also work in tandem with other programmes such as Twitter.
Residents will get a chance to try Little J at the pop-up newsroom in the Aberafan Shopping Centre from 10:30 today.
Local paper's comeback bid
Now is 'right time' for Port Talbot paper
"In 2009 we lost our local newspapers making it difficult to know what's happening around the community. Port Talbot Magnet was started online to partly fill that gap and provide local news and information while giving people in the community their chance to help shape the news.

"We've always thought, why should a town with so much to offer be without its own local paper? We felt now was the right time to bring a printed newspaper back to Port Talbot and we are looking for local people to be at the heart of it.
"We plan to produce a free monthly newspaper for the town. The first edition will be a pilot edition with a limited print run, and will be out at the end of April.
– Rachel Howells, Port Talbot MagNet director
Advertisement
Local paper's comeback bid
Community to re-shape local news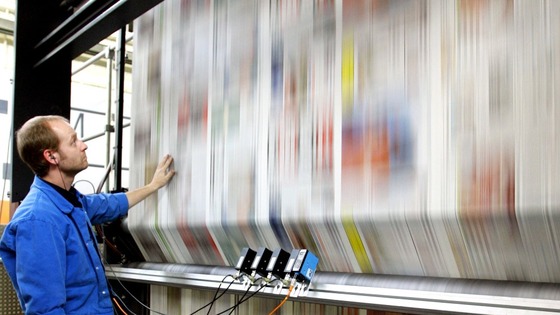 Port Talbot residents are having a say on how they want to see local news. After their local weekly was scrapped three years ago, there is a bid to put a local paper back in circulation - and residents will be at the heart of it.
A pop-up newsroom is being set up in the Aberafan Shopping Centre today for residents to bring ideas. The plan is for a free monthly paper for the town. The online team at Port Talbot MagNet has joined Cardiff School of Journalism's community news unit for the venture.
Investigation after worker injured at Tata Steel in Port Talbot
An investigation is underway after a worker at the Tata Steel plant at Port Talbot was injured by a spillage of molten steel.
Two others workers were treated for shock after the accident on Tuesday night.
All three were taken to Morriston Hospital in Swansea.
The Health and Safety Executive (HSE) has been informed.
Tata Steel said that an internal investigation is now underway.
Safety is our top priority and we will look to learn everything possible from an investigation. Our record has been ever improving to ever high levels and accidents like this are a set back.
– Robert Dangerfield, Tata Steel

The Health and Safety Executive said they planned to visit the site on Thursday.
Blast furnace restarts
£185m blast furnace restarted at Tata's Port Talbot steelworks
Welsh manufacturing is celebrating an important milestone tonight with news that Tata Steel has re-started its second blast furnace at the giant Port Talbot works
It's a major boost for Tata who are one of Wales' most important manufacturers.
It also marks the completion of a massive re-building project that's been seen as a vote of confidence in the future.
Hannah Thomas reports from Port Talbot
Blast furnace restarts
Welsh Secretary: furnace 'a sign of Tata's commitment to Wales'
The lighting of blast furnace four not only marks the completion of a sophisticated £185 million engineering effort, but also signals Tata's commitment to the future of steel-making in Wales.
There is no denying the challenges that steel companies like Tata are facing in difficult global markets.

During my recent meeting with the company's senior executives and union representatives in Port Talbot, we were able to discuss how Government and the organisation can work together to ensure Tata' s UK operations can remain competitive.

The restarting of the furnace will go some way towards that aim, and I look forward to making a return visit to Port Talbot to see it in full operational mode in the near future.
– David Jones MP, Secretary of State for Wales
Load more updates
Back to top