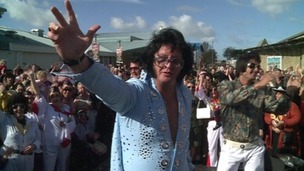 Organisers claim 814 people turned out dressed as Elvis - surpassing the record set in Las Vegas in 2010.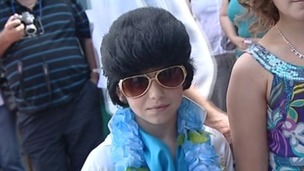 Elvis impersonators will be at Trecco Bay today attempting to break a world record.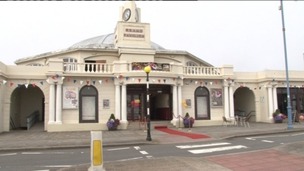 It a huge figure in the local community, and this week the Grand Pavillion in Porthcawl celebrated 80 years of dance, music and theatre.
Live updates
South Wales Police have confirmed that Matthew Rees, who went missing from his Aberdare home on Saturday 11th May, has been found 'safe and well' in Porthcawl.
Officers have thanked the media and the public for their help.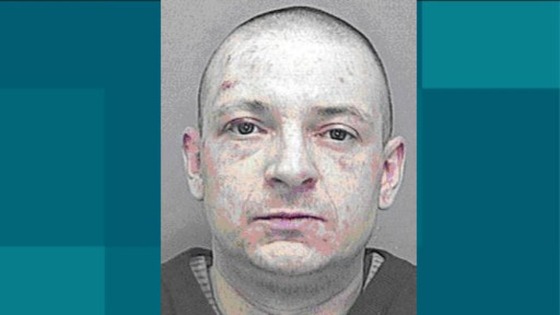 South Wales Police is appealing for information after a man went missing on his 40th birthday.
Matthew Rees has been missing from his home in Treneol in Aberdare since Saturday 11th May.
According to police, he left his home at 8.30am to get a tattoo in Porthcawl. His family believed he would also visit Newton beach while in the area.
The last contact Matthew's family had was a message at 8.30pm on the same day to let them know he had missed his bus back to Aberdare. Police then received a call just before midnight, when he sounded considerably distressed. Officers say they are very concerned for his welfare.
He is described as around 5ft 8 and has shaven, brown hair with a pale complexion. At the time he went missing he was wearing a black t-shirt.
Anyone with information is urged to call South Wales Police's non emergency 101 number or call Crimestoppers anonymously on 0800 555 111.
Advertisement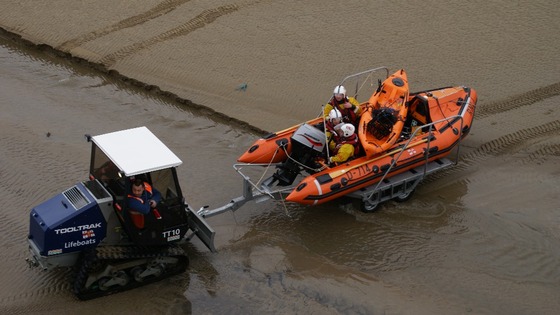 Porthcawl RNLI has rescued a man suffering from the early stages of hypothermia after his canoe capsized in freezing waters off Sker Beach.
Swansea coastguard received a Mayday call from a fishing boat stating they had rescued the canoeist from the water.
RNLI crews were dispatched to bring the man from the fishing boat back to the lifeboat station, where his condition was stabilised until an ambulance arrived.
RNLI Helmsman Simon Emms said: "It was a good job that the crew of the fishing boat spotted the canoeist in the water when they did. If he had been in the freezing water for a few minutes longer, the outcome would have been totally different."
Gallantry medals for RNLI
Two lifeboat men from Porthcawl are the first to be awarded a gallantry medal for a flood rescue.
Chris Missen and Paul Eastment are part of the Flood RescueTeam for the RNLI and were called in to perform a daring mission when floodwaters hit Devon before Christmas.
They told our Correspondent Joanna Simpson they are surprised and proud to receive the honour.
Gallantry medals for RNLI
Two lifeboat men from Porthcawl are the first to be awarded a new gallantry medal for a flood rescue.
Paul Eastment is one of the Helmsmen at Porthcawl RNLI, and was the leader of the rescue. He said his team would do it all again:
Gallantry medals for RNLI
Two RNLI volunteers at Porthcawl life station who rescued a woman from a swollen river are to be awarded Gallantry medals *- *one of the Institution's highest accolade.
Helmsman Chris Missen and Paul Eastment were working with a flood rescue team when they saved Vanessa Glover of Devon who was holding onto tree branches.
Chris Missen says being awarded a Gallantry medal is a great honour.
Advertisement
Gallantry medals for RNLI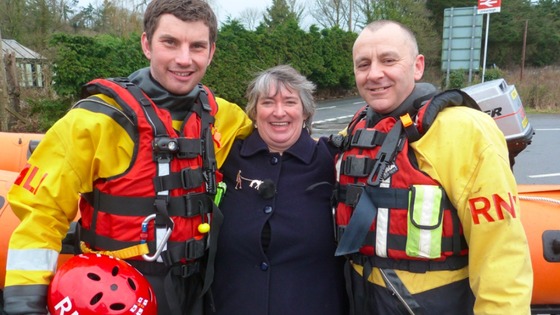 Three volunteers from the RNLI's Flood Rescue team in South Wales have been recognised for their part in rescuing a woman from flood waters in Devon.
Paul Eastment and Chris Missen, from Porthcawl, and Jason Dunlop, from Penarth, will receive special awards for helping to rescue 46-year-old Vanessa Glover, who was trapped in fast flowing flood water.
The rescue took place on 23 December at Umberleigh, in Devon. Vanessa Glover had been swept from her car after it was forced off a road by powerful flood water, leaving her husband and 7-year-old son clinging to the car roof.
Vanessa Glover thanked the team for their part in the dramatic rescue: "I want to thank you for your bravery, courage, determination, professionalism and commendable quality of character. Thank you for saving my life."
The three volunteers will receive Gallantry Medals for their help in the rescue. It's the first time that RNLI volunteers have been awarded medals for a flood rescue.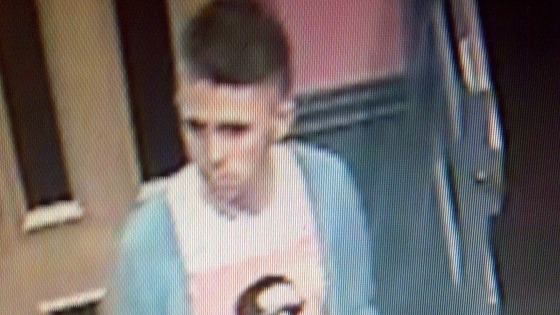 Police want to speak to these men after an assault and burglary in Porthcawl on New Year's Day.
The offences occured at around 3am when two men were disturbed inside The Blue Lounge Steakhouse Restaurant on The Esplanade and a 44-year-old woman was assaulted.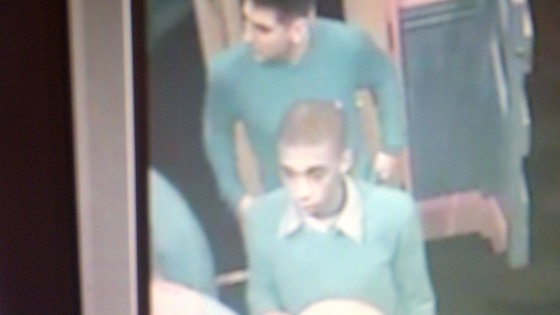 Detective Sergeant Paul Mason of Bridgend CID said: "This was a very serious assault which resulted in the victim receiving hospital treatment for her injuries.
"There were a number of people gathered outside the neighbouring take-away restaurant and we are appealing for anyone who may be able to assist us in identifying those responsible to contact us."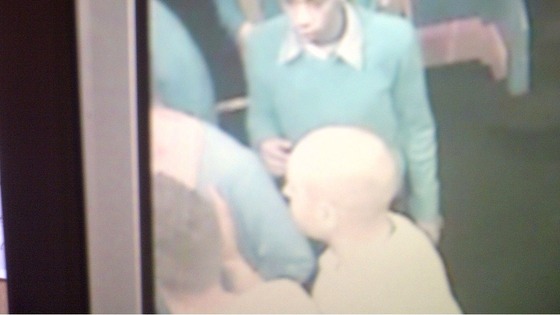 Anyone with information is asked to contact DS Paul Mason at Bridgend CID on 01656 679518 or Crimestoppers on 0800 555111.
Porthcawl's Christmas Day swim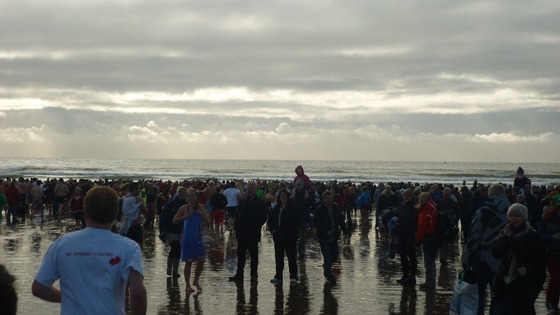 Porthcawl's Christmas Day swim
The 48th Christmas Morning Swim took place today at Sandy Bay, Porthcawl. The event saw more than 900 people take part, according the organisers.
The swim is a truly family event with many different generations of the same family taking to the sea and many in fancy dress.

Amongst today's swimmers were two visitors from S Africa, 20 year old Thomas Owens and his 18 year old brother Jamie, grandchildren of the late Arlon Owens, who was one of the founder members of the Christmas swim.
– Ian Stroud, Porthcawl Christmas Swim committee

Collections took place for Porthcawl RNLI and Wales Air Ambulance.
Load more updates
Back to top