Live updates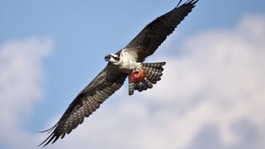 RSPB Cymru will pull out of the Glaslyn Osprey Project to 're-prioritise' other declining species.
Read the full story
Elgan Gruffydd Roberts has been spared a jail sentence and warned this was his last chance of escaping prison.
The 22 year old brother of murdered Ffion Wyn Roberts was arrested following further drunken misbehaviour and given a curfew, referral for bereavement counselling, and help with his drinking. He was also ordered to pay costs.
Ffion was murdered as she walked home at night in Porthmadog in April last year. Elgan has initially been held by police hunting the killer before Iestyn Davies was jailed for life after being convicted of her murder.
Advertisement
Steam train restoration
Hugh Napier started work at Penrhyn Quarry more than a hundred years ago - and today he got a new job as a tourist attraction.
Hugh is a steam train with a remarkable past that reveals one man's passion to restore him to life after being left to rot in a north Wales railway siding.
Today the train returned to service.
Steam train restoration
An historic steam train dating back to 1904 is up and running again in Porthmadog.
The former locomotive has been out of action since it stopped operating just over fifty years ago.
After it was donated to the Penryn Castle Industrial Railway Museum, curators started piecing together the engine's missing parts and now after years of restoration, the steam train has taken to the tracks once more.
Attending the rededication service to the Hugh Napier at Ffestiniog and Welsh Highland Railway's Harbour Station in Porthmadog, today was 82 year-old Gareth Williams.
It is the first time he has seen the engine in full steam since it was retired in 1954.
Steam train restoration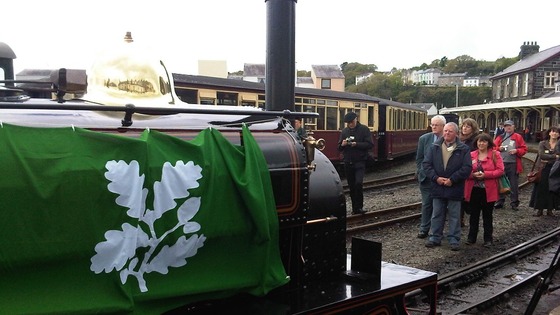 Hugh Napier - not an aristocrat as the name suggests, but a short black steam engine - cost six hundred and forty pounds to build (but then that was in 1904).
Today for the first time in fifty eight years, and looking brand new, he travelled back into Gwynedd under his own steam. A crowd of hundreds were at the Ffestiniog Railway's Porthmadog station to see him off.
Steam train restoration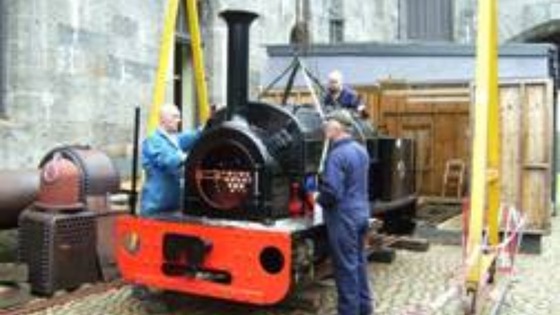 A project to restore a 108-year-old steam locomotive into working condition has been completed.
The engine - named the Hugh Napier - started work at Penrhyn Quarry in 1904 and was decommissioned in 1954, where it was abandoned and left on a railway siding.
It avoided being sent for scrap and was donated to the Penrhyn Castle Industrial Railway Museum in 1966.
Former quarryman Iorwerth Jones and the team at the museum spent many years collecting the parts necessary to make the Hugh Napier run again. Although Mr Jones died before he could see the project completed, he left a comprehensive list of the required parts behind.
Today, the restored engine will be unveiled and re-named in a ceremony at the Ffestiniog and Welsh Highland Railway.
Advertisement
Police in Porthmadog are looking for thieves who broke into a disused chapel and stole lead pipes and alloy organ tubes. Capel y Garth, in Bank Place, has been stripped of metals sometime over the last six weeks.
North Wales Police are appealing for any information about the occupants of a dark blue BMW, who were seen acting suspiciously in the evening of Saturday 3 March.
Measles outbreak at Gwynedd school
Thirty pupils at a Porthmadog school have been diagnosed with Measles after an outbreak in Gwynedd. Eleven new cases have been discovered by doctors at Ysgol Eifionydd. Health Officials say that most of the cases have either had no MMR vaccination or only one dose.
We predicted that the number of cases would rise but it is sad nonetheless that it has risen so sharply. Many of the cases under investigation have not received their scheduled MMR vaccinations. I therefore urge parents who have not arranged immunisation for their children to act immediately.
– Dr Chris Whiteside, Public Health Wales
Load more updates
Back to top