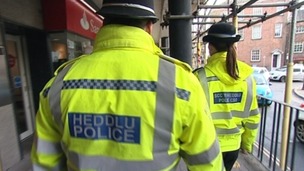 Dyfed Powys Police have announced they are to close seven of its front counters across Mid and West Wales.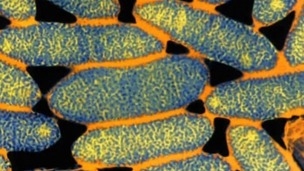 Health officials say they are investigating an outbreak of Legionnaires' disease in Carmarthen after three people were admitted to hospital.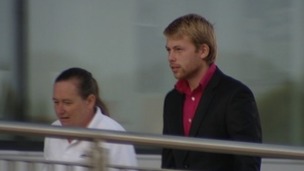 A 24-year-old man has been jailed after his careless driving killed four members of the same family.
Live updates
Wales Travel
The Dylife Mountain Road is closed in both directions because of ice and snow at Dylife.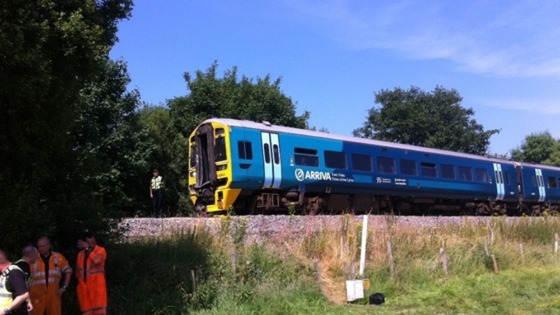 A man has been charged after an incident involving a train which collided with a tractor in Powys in July.
The British Transport Police have confirmed that Ifan Gwyn Evans, 28, from Llanfyllin, has been charged with endangering the safety of persons using the railway.
The train collided with a tractor towing a trailer on the Buttington Crossing near Welshpool on 16th July 2013.
Mr Evans will appear at Welshpool Magistrates Court at the end of November.
Advertisement
This report contains footage from Subaru
You may not have heard of him - but, this weekend, rally driver David Higgins will try for a remarkable hat-trick. He is aiming to win the Rally America Championship for the third year in a row.
Higgins, who lives in Powys, has won titles all over the world but he is relatively unknown in this country - unlike in America where he has thousands of fans.
The sister of a boy killed when a goalpost fell on him has died in a car crash.
Dyfed Powys Police have confirmed Kelly Marie Breese, 18, died when the car she was in collided with a tree between Llanwnog and Aberhafesp in Powys on Sunday.
Casey Breese died when goalposts fell on him while he was playing football with friends in his home village of Caersws, in Powys, two years ago.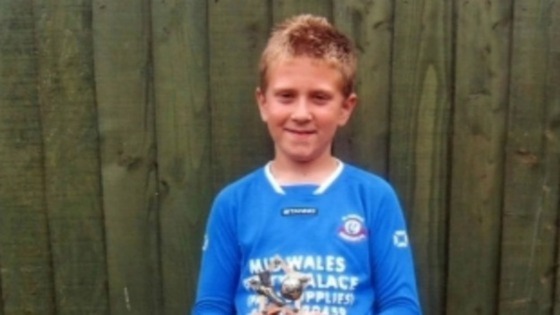 Dyfed Powys Police say the family are being supported.
Anyone with information about the incident is being urged to contact the Roads Policing Unit in Newtown on 101.
A unique collection of Victorian photographs - showing the village that was drowned to create Lake Vyrnwy and how the dam there was built - went under the auctioneer's hammer in Montgomery today.
A huge public inquiry into applications for five wind farms in Powys has finished its first round of deliberations.
The hearing in Welshpool will reconvene next month when one of the main issues to be discussed will be potential effects of the wind turbines on the mid-Wales landscape. Kevin Ashford reports.
Advertisement
Powys wind farm rejected
The developer RES says it is "disappointed" by Powys County Council's rejection of its plans to build a wind farm at Garreg Lwyd Hill in Radnorshire.
It said the wind farm would have provided a "safe, secure and low-carbon source of electricity" and "brought benefits to the local community."
We are deeply disappointed by the decision today. We felt that the evidence we had presented in the original application and supplementary reports clearly demonstrated that the wind farm would have no significant effects on local people, the local environment or local wildlife. In addition, the wind farm was proposed for a site lying entirely within an area designated for renewable energy development.
The vast majority of people now accept that fossil fuels are running out. The UK already imports more than 50 per cent of its gas from other countries, leaving us increasingly vulnerable to global political and financial fluctuations. It is very difficult to understand why the council would reject an environmentally friendly and beneficial energy-generating scheme like this wind farm.

Powys County Council should explain how it intends to fulfil its responsibilities to secure a reliable and sustainable energy supply, if high quality and benign projects like Garreg Lwyd Wind Farm are turned down.
– Richard Evans, RES Head of Development in Wales
Powys wind farm rejected
Powys County Council has refused plans for a wind farm near Llanbadarn Fynydd, in Radnorshire.
Developer RES says the Garreg Lwyd Hill Wind Farm proposal consists of 23 turbines, at a maximum height of 126.5m, which would generate enough electricity to power more than half of the homes in Powys.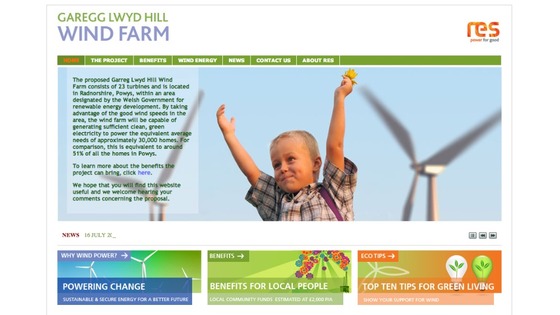 It is located within an area designated by the Welsh Government for renewable energy development.
Members of the authority's planning committee have unanimously voted to refuse consent to the application today.
Bethan Evans, from Powys, is only six years old, but she's already been through a lot. She was diagnosed with bone cancer - and had radical surgery in which the bone in her arm was removed then re-attached.
Now her parents and their friends are preparing for a charity bike ride - journeying the length of Wales, 200 miles in 3 days - in order to 'give something back' to children's cancer charities.
Rob Shelley reports.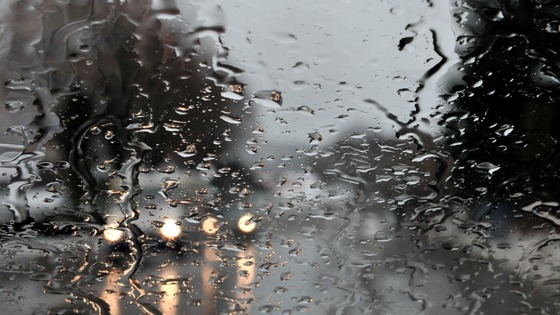 There are 5 flood alerts for parts of Gwynedd, Ceredigion and Powys after heavy rain swept across parts of Wales.
Firefighters have been called out to flooded properties in the Aberystwyth area and at Corris.
A landslip closed the road between Dolgellau and Machynleth.
It's now been re-opened.
Load more updates
Back to top