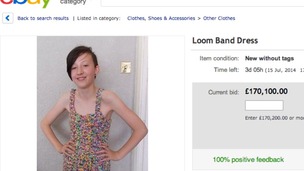 Mum "shocked" as bids went crazy for dress made of 20,000 elastic bands.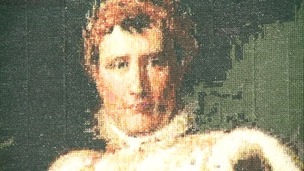 Alan Bramley took five years to complete the artwork, and says the though of finishing it kept him going through his health troubles.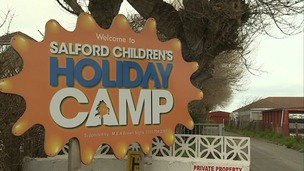 Salford Council says it can no longer provide money for the trust that runs the Prestatyn camp.
Live updates
Work begins on Point of Ayr Colliery memorial
Point of Ayr Colliery, near Prestatyn, closed in 1996 after more than 100 years of mining.
More: Work begins on Point of Ayr Colliery memorial
Its workforce of around 200 men looked into the feasibility of buying out the pit, but the plans failed to come to fruition.
In July 1997, the colliery's landmark concrete winding tower was demolished by explosives.
Work begins on Point of Ayr Colliery memorial
Work has begun on a memorial to miners who worked at Point of Ayr Colliery, the last deep mine in North Wales.
100 people, including former miners, attended a ceremony at the site in Flintshire today.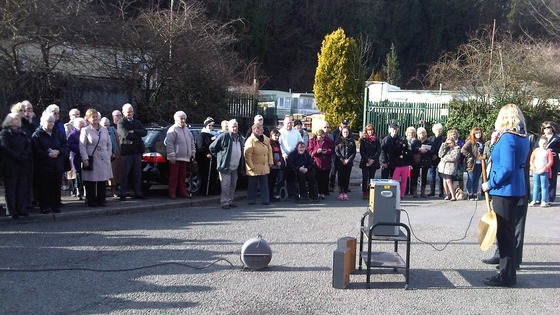 The mine closed in 1996, after being privatised only two years previously.
Advertisement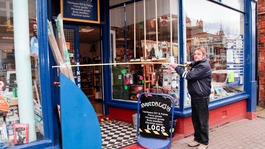 Martin Bardsley says he believes public health officers were "bang out of order" for handing him the fixed penalty notice.
Read the full story
Body of 64-year-old man found on Prestatyn seafront
The body of a 64-year-old local man has been found on the seafront at Prestatyn in Denbighshire.
Police said the death was being treated as unexplained and inquiries were continuing.
The man's family and the coroner have been informed.
Police are appealing for help from the public.
It's one of the great stately homes of Wales... that you've probably never heard of.
But for a cool £5million, Westbury Castle in Prestatyn - along with several outbuildings, and a wing that used to house over 50 servants - could be yours. Did we mention it has an abbey thrown in too?
We sent Rob Shelley with strict orders to look... but not make an offer.
Fashion designers from Prestatyn are among those in London for the city's annual fashion week.
It is estimated the event could bring in £100 million to the British economy.
Advertisement
Prestatyn is trying to get its shoppers thinking about where they spend their money.
The Totally Locally Prestatyn campaign aims to persuade people to divert £5 per week from big to small shops - and it seems to be paying off.
People in Prestatyn are being encouraged to use their local shops. Organisers of the initiative - named 'Totally Local' - say more than £4m would be raised a year if Prestatyn's 18,500 residents spent £5 a week in independent stores.
Most shops in the area support the scheme. For example, the initiative sees a local cafe promoting meat from a nearby butchers.
Prestatyn Town are out of the Europa League. They lost three nil to Croatian side, Rijeka - eight nil on aggregate.
Unless something remarkable happens, Prestatyn Town Football Club will probably crash out of the Europa Cup tonight. But getting to the second round of the contest has meant a huge cash windfall for a club that's normally frantically fundraising just to keep going. Rob Shelley reports.
Load more updates
Back to top