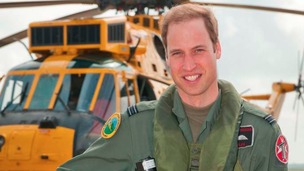 Prince William delivered a royal rescue to a holidaymaker who broke her leg while walking in Anglesey.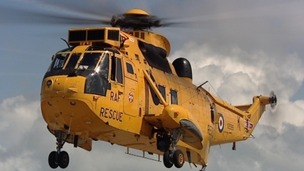 The search-and-rescue team based at RAF Valley on Anglesey has made its nine-thousandth rescue.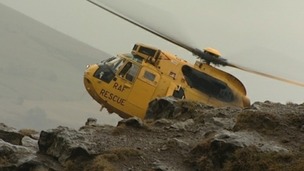 Search and rescue helicopters at RAF Valley on Anglesey could be grounded if proposed industrial action goes ahead.
Live updates
Search & Rescue service sell-off
According to the Department for Transport, under the new Search and Rescue contract, 22 'state of the art' helicopters will operate from 10 locations around the UK.
2 Sikorsky S92s helicopters will operate from a base in Caernarfon
2 AgustaWestland AW189s will operate from a new base at St Athan
Search & Rescue service sell-off
National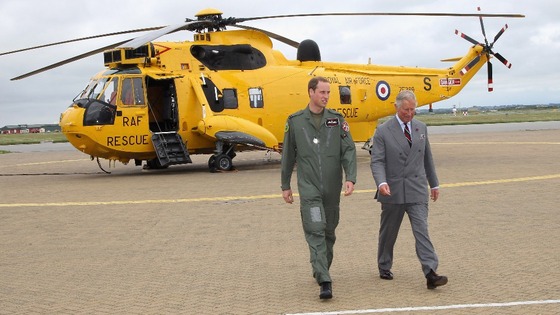 Among the 12 bases from where search and rescue operations are launched is RAF Valley on Anglesey, where the Duke of Cambridge is based.
Under the contracts due to be unveiled tomorrow, the total number of bases is expected to be cut from 12 to10 although it is not clear which bases will be closed.
Assurances have already been given that the Duke will be moved to another part of the military rather than being employed by the firm that is awarded the search and rescue contracts.
Read: Government to announce sell-off of Search and Rescue service
Advertisement
Search & Rescue service sell-off
National
The government is set to announce that Britain's Search and Rescue service is to be sold off to an American firm.
Up until now, the operation has been run by the RAF, Navy and Coastguard Agency.
The firm will actually be awarded two contracts, because the service has been separated into two parts operating different types of helicopter.
An announcement is expected just before the stock market opens in the morning.
Funeral for RAF Valley officer
Funeral for RAF Valley officer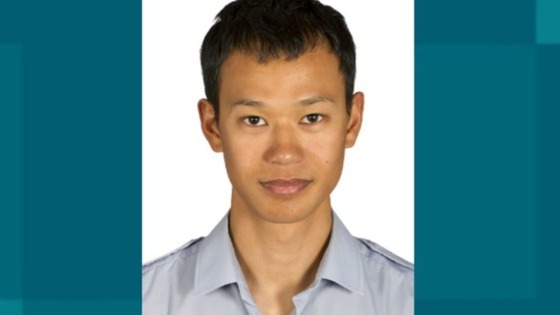 The funeral of Squadron Leader Rimon Than, 33, will be held at Bangor Cathedral this morning.
The Senior Medical Officer with RAF Valley was one of three people killed in an avalanche in the Scottish Highlands on 14th February.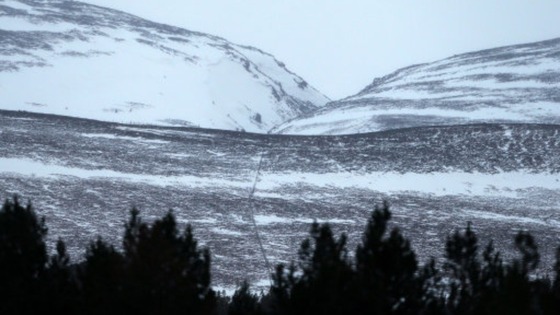 RAF avalanche victim named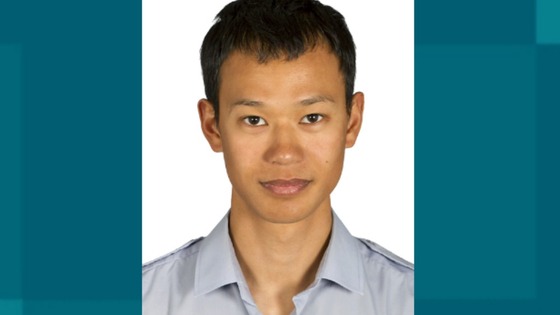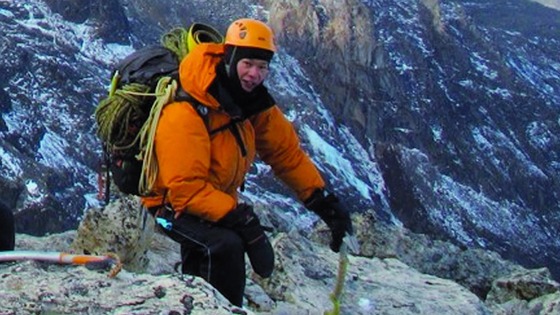 Advertisement
RAF avalanche victim named
Sqn Ldr Rimon Than was the Senior Medical Officer at RAF Valley and was a fine, dedicated officer and doctor. He was passionate about mountaineering and his death is a tragedy. He was well respected and popular and will be sorely missed by all personnel at RAF Valley. Our thoughts and prayers are with his family at this time.
– Group Captain Adrian Hill, Station Commander, RAF Valley
I had the honour of working with Sqn Ldr Rimon Than. He was an approachable and lovable character always willing to listen and offer advice when needed, always promoting the team ethos.

Through his relaxed, intelligent and calming influence he commanded the respect of his section and led through example of enjoying every opportunity the service has to offer.
– Sgt Stuart Hague, Practice Manager, RAF Valley Station Medical Centre
RAF avalanche victim named
One of three people killed in an avalanche in the Scottish Highlands yesterday has been named by Northern Constabulary as Rimon Than, 33, a squadron leader based at RAF Valley on Anglesey.
The three were airlifted from the Chalamain Gap area to Aberdeen Royal Infirmary shortly after 12.30pm yesterday.
A fight is underway to stop Anglesey losing its search and rescue helicopter operation and the dozens of workers who support the life-saving operation. There are concerns about the future of the jobs amid plans to use civilian teams to operate the RAF services in the future.
Two walkers were rescued in Snowdonia in bitterly cold weather last night after missing a footpath on 3,000ft Tryfan, above the Ogwen Valley.
The men were forced to cling to a cliff with their backs against the cliff face before being rescued by a Sea King helicopter based at RAF Valley on Anglesey.
A winchman was lowered to them and the two were hauled to safety, cold but unharmed, from 1,800ft high on the west face of the peak.
Load more updates
Back to top