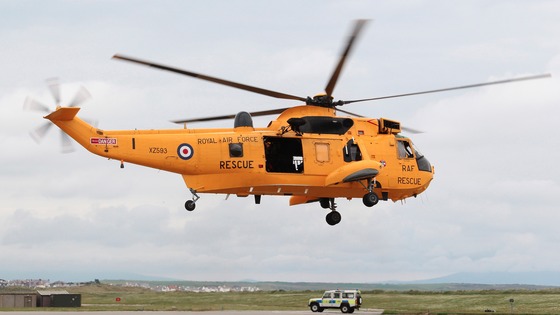 The RNLI says two people were in 'imminent danger' when they were rescued after being cut off by the tide at Dunraven Bay, Southerndown.
Two lifeguards were first on the scene just before 6 o'clock yesterday evening. They had to paddle through 'pounding' waves to get to the pair.
Next on scene were two RNLI lifeboats from Porthcawl.
We could see that the RNLI Lifeguards were with the casualties, and had informed us that there were no injuries. My next concern was that we had to get the 2 persons off the beach quickly as the tide was fast approaching them. I contacted the Coastguard to inform them of my intention to land the lifeboat on the beach, but was informed that an RAF Rescue Helicopter was only 4 minutes away, so we stayed just off the beach while the helicopter winched the casualties to safety.
– Volunteer RNLI Helmsman Chris Missen