Landslip at Cardiff Central Station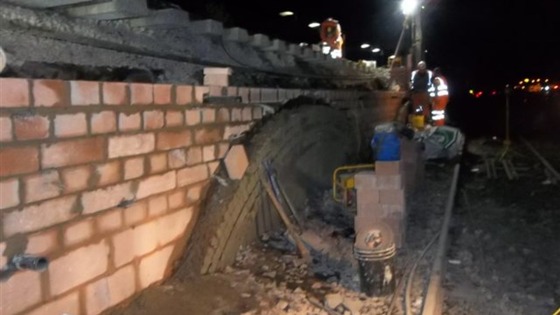 Engineers are working to restore services to the Valley Lines after a landslip between Cardiff Central and Cardiff Queen Street last Friday.
The landslip occurred when a retaining wall partially collapsed between the two stations at Cardiff East. Commuters using the local Valley Lines into the stations faced major delays to rail services.
Over the weekend, engineers have been working to restore normal services at both stations, and have rebuilt the collapsed wall.
During the week Network Rail have said they will continue to strengthen the wall before handing back the lines for rail services to resume.