Armistice Day 2013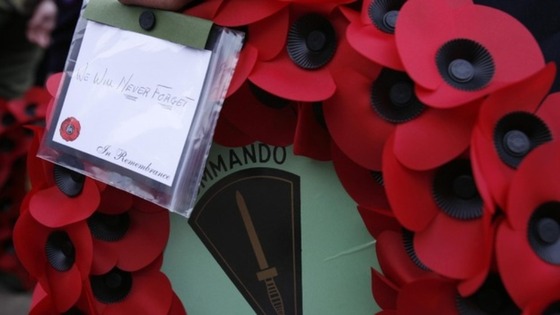 A two minutes' silence will be observed at 11am today at war memorials and public services across Wales to mark the 11th hour of the 11th day of the 11th month in 1918, when the First World War ended.
Events will be held across Wales, including services in Llandudno, Wrexham, Swansea and a service at the Senedd in Cardiff.
There will also be a Remembrance Day ceremony at The Royal Mint in Llantrisant which will be attended by David Jones, The Secretary of State for Wales.
During the visit, he will mark Remembrance Day by striking a special 2013 £5 Remembrance Day Coin, struck by The Royal Mint to remember the heroes of conflicts past and present.
The Welsh Secretary said: "The red remembrance poppy has become a familiar emblem of Remembrance Day.
"The Remembrance Day coin is also a fitting tribute to those who have given their lives in the service of our country, and our gratitude to our servicemen and women who continue to protect our way of life, both at home and overseas."