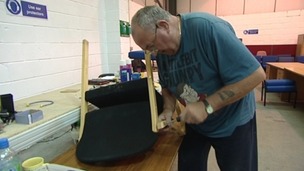 A former Remploy worker has built himself a positive future, setting up his own business.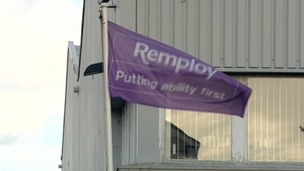 A private bid to save the Wrexham factory has been rejected by Remploy bosses.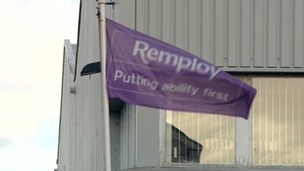 Disabled workers at Remploy sites in Wales take industrial action following a UK Government decision to close or sell-off factories.
Live updates
Remploy increases job outcomes in Wales
Employment company Remploy says it's seen an increase of 7% in the number of jobs created for disadvantaged and disabled people in Wales.
Newport saw the biggest increase with 195 new jobs created compared to the previous year.
Other areas of Wales also saw increases.
Neath saw an increase of 49% bringing the total number of jobs to 494.
Wrexham also saw an increase of 44% bringing the total number to 294
Monmouthshire now have 154 jobs available after an increase of 35%.
Remploy increases job outcomes in Wales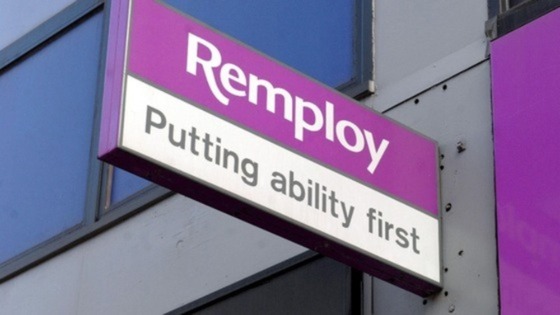 Employment company Remploy says it's seen a 7% increase in the number of jobs created in Wales, over the last 12 months.
Almost 3,900 jobs were created in the last year, for disabled and disadvantaged people.
Figures to the end of March show strong continued growth in the numbers of people supported into work, particularly those with more severe disabilities or health conditions.
Overall in the UK, Remploy delivered 18,500 jobs in 2013-14, an increase of 4% compared to the previous year.
Sian Morgan, Remploy's Director for Wales, said: "We listen to employers' needs and help them to better understand and enjoy the benefits of employing disabled people, in effect transforming their businesses.
"As a result we achieve the Remploy mission as a social business of helping to transform the lives of tens of thousands of disabled people through sustainable employment."
Advertisement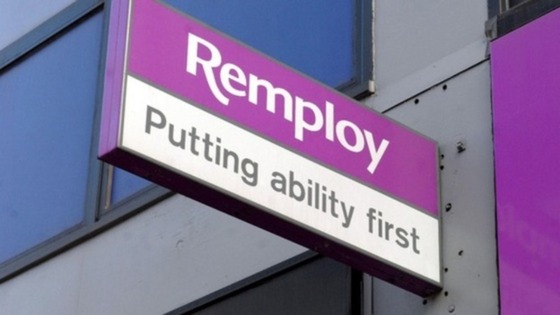 Jobs at the former Remploy factory in Porth have been saved after a new business has taken over the site.
E-Cycle Limited have received more than a hundred and twenty thousand pounds in support from the Welsh Government.
Over the last two years the UK Government has announced plans to close the seven Remploy factories in Wales, putting all employees out of work.
But the Welsh Government have set up the Employer Support Grant to offer financial support for employers looking to provide work to eligible disabled Remploy workers.
The Remploy factory in Port Talbot will close today. It's the last Remploy factory in Britain. Hundreds of jobs have been lost across the UK with the closures. The UK Government has said closures aren't about saving money but getting more people into mainstream work.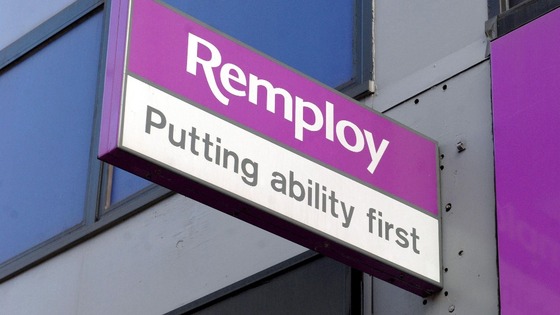 The Welsh Government says 117 former Remploy workers have found new jobs using its Employer Support Grant.
The news follows last week's announcement by the UK Government that all the company's sites in Wales will close.
Remploy has announced that its Port Talbot furniture factory is to close, after the deal with its preferred bidder fell through.
Metalliform Holdings Ltd was in negotiations with Remploy to take over its furniture business, but Remploy reopened discussions with other bidders in July. On its website today, Remploy confirmed no viable bidder has been found.
The Remploy Board has given careful consideration to the bids which were assessed for viability on a series of criteria including continued employment of

disabled people, value for money for the taxpayer and the sustainability of the business.

The Board has determined that no viable business bids meeting these criteria were received for the Furniture business and as a result it will close and all its factories will now move to closure.
All 196 employees, including 160 disabled employees, in factories at Blackburn, Sheffield, Neath and the Furniture Business Office remain at risk of compulsory redundancy. They will be invited to at least two individual consultation meetings over the next 30 days to discuss the options and the support that will be available to them.
– Remploy company statement

The company says 'a number of bids' have been received for the assets of the furniture business, which are being assessed.
Advertisement
Remploy says it's received bids for its factories in Porth and Port Talbot. The news comes as the company also announced it's to close a further nine of its factories across the UK. The company, which provides jobs for disabled workers says it hopes to complete the Porth sale by mid-August.
Remploy's been shrinking its business because the Westminster government wants it to operate on a commercial basis. Today, the minister for the disabled, Esther McVey, told MPs that the Port Talbot factory "remains in the commercial process". That did not reassure the MP for Neath, Peter Hain.
Is not the truth that amid all the minister's spin and management-speak, she is strangling Remploy to death, and there is no prospect of the most vulnerable disabled workers in their 50s who work there all the time getting jobs in mainstream employment? Also, she has given no guarantees ... and nor has the preferred bidder, who is based in Yorkshire, that the Neath Port Talbot site at Baglan will remain open. Can she give a guarantee on that now?
– Peter Hain MP
There was no spin in what I said ... as for his comment about strangling, that is incorrect, too. I would say "liberating". That is why some of the factories that closed have reopened and we are supporting them as best we can.
– Minister for the Disabled Esther McVey MP

The Wales Office said efforts to find jobs for former Remploy workers were having some success.
This Government's priority throughout this process has been to safeguard jobs for disabled people. 200 personal case workers have been made available to provide individual support to Remploy workers affected by the changes . Through the tailored nature of this support package, 130 former Remploy workers in Wales have found new work. I welcome the news that a number of high quality bids have been received for the Remploy site in Port Talbot and Porth. Remploy will [have] the aim of protecting as many jobs for disabled employees as possible."
– Wales Office Minister Stephen Crabb MP
Wrexham Remploy staff return
Workers at the former Remploy factory in Wrexham have been celebrating, after a new company opened to give jobs to some of those who were made redundant.
Enterprising Employment Wrexham hopes to build on the skills of the former Remploy workforce, as Rob Shelley explains.
Wrexham Remploy staff return
It's extremely exciting to be at the point where setup is coming to an end, and business proper is starting on Monday! says Enterprising Employment's Clive Emery.
Former Remploy workers John and Mark Johnson say they miss old colleagues, but hope the new business will provide more jobs in the future.
Wrexham Remploy staff return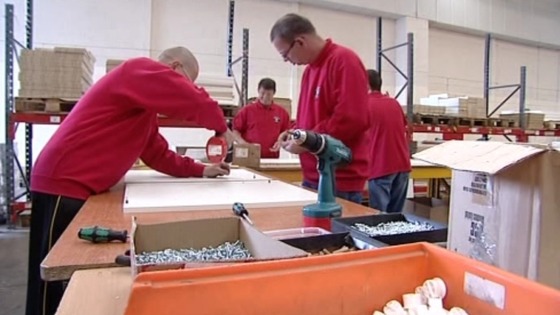 Staff at the former Remploy factory at Wrexham are returning to work this lunchtime. The site was closed down last year by the UK Government, but a business man has stepped in to save it.
The new business will trade under the name Enterprising Employment Wrexham.
Load more updates
Back to top