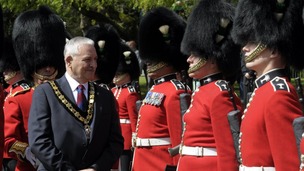 The Welsh Guards have been honoured by Rhondda Cynon Taf at a special ceremony in Pontypridd.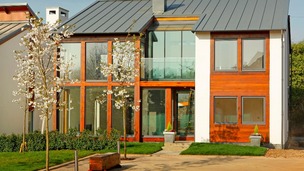 The newly built house won a silver award in the What House Awards.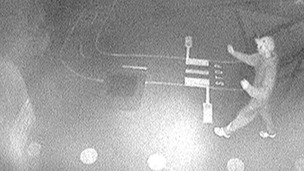 South Wales Police have released a photograph of a man in connection with the theft of lead at a primary school in Rhondda Cynon Taf.
Live updates
Rhondda youth 'confident' about future
If you're a teenager living in one of the poorest parts of Wales - you'll be less likely to own a car compared to other 16 to 18 years old in the UK and you'll also be less likely to try hard drugs.
The figures are part of a survey carried out by local MP Chris Bryant on young people's aspirations in the Rhondda.
They suggest that 62% of young people plan to move away after finishing their education.
They also indicate that fewer of them will go to college or university than the UK average. The figure is 65% for the Rhondda, that compares with the all Wales average of 79%.
Rhondda youth 'confident' about future
MP Chris Bryant says ideas of young people in the Rhondda are not realistic. He has helped to conduct a survey which has looked at pupils' future ambitions and opinions on education, relationships and drugs.
In many ways the young people from the Rhondda don't fit the stereotype of Valleys kids. They work hard, they study hard, they want to be engineers not pop stars and they think people should wait until they can afford to bring up a child before starting a family.

The comparisons with elsewhere are fascinating too. As the survey shows, young people in the Rhondda are far more likely to be in work whilst at school than their peers elsewhere, and are more likely to stay in Wales for university than young people from other parts of Wales.
The majority of those surveyed are optimistic about their futures, with many expecting to earn considerably more than the median income in sectors such as engineering and IT.

I look forward to discussing these results further with the young people in the constituency and working hard to help them achieve their ambitions.
– MP Chris Bryant
Advertisement
Rhondda youth 'confident' about future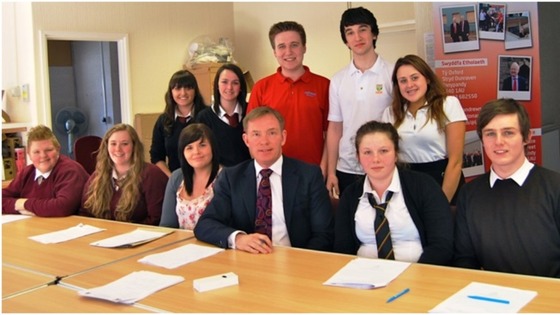 Young people in the Rhondda feel confident about their future despite being less likely to go to University or take up full time employment after their studies.
Just over half of pupils expect to go on to further education after A level compared 79% of other students in Wales.
MP Chris Bryant has helped conduct the report on the aspirations of people between the ages of 15-19 in his constituency.
Pupils were asked to compile questions on their feelings towards employment, future earnings alcohol, drugs, relationships and higher education.
Only 38% of the young people questioned said they would stay in the Rhondda, with the rest admitting to moving to Cardiff or abroad in the future.
Shop's Xmas booze ban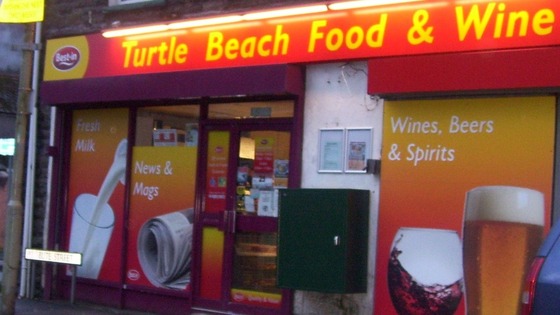 A Rhondda convenience store has lost its licence to sell alcohol over the Christmas period after allegedly exacerbating underage drinking and anti-social behaviour in the local community.
Turtle Beach Food and Wine Company in Bute Street, Treherbert, appeared before Merthyr Magistrates' Court to appeal against a decision by Rhondda Cynon Taf Council in May to revoke its licence entirely.
The court decided that management of the store had demonstrated better compliance and they would only lose their licence to sell alcohol for a period of three months.
Magistrates' made the decision after it was agreed the retailer would continue to profit from socially irresponsible behaviour which was having an adverse impact on the surrounding community. The store owner was ordered to pay £1,000 costs.
South Wales Police Inspector for Rhondda, Nick Picton said, "A well run shop is a real asset to any community, but a badly run shop can be the source of many problems. Turtle Beach Food and Wine Company fuelled anti-social behaviour through their irresponsible sale of alcohol."
Click here: to read Rhondda Cynon Taf Council's full report.
'Armageddon' budget cut
Angry parents have staged a demonstration at the headquarters of Rhondda Cynon Taff council over plans to cut the amount of time that children spend at school nursery classes. The move is one option being considered by councillors who have to save £56m.
'Armageddon' budget cut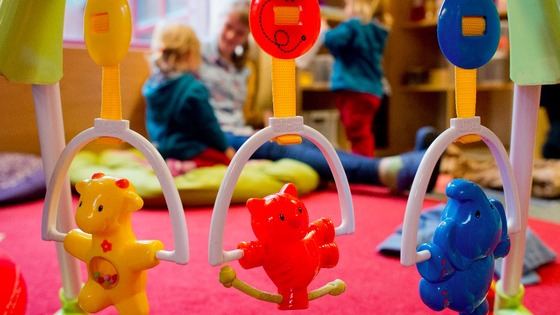 Rhondda Cynon Taf Council is set to face an estimated budget gap of 'at least' £56m over the next four years.
The first phase of tough decisions to bridge the Council's funding gap is being considered by Cabinet today at 4pm.
RCT says it will consider a range of options to bridge the funding gap and whether it should initiate a consultation on those proposals.
Leader of Rhondda Cynon Taf Council Anthony Christopher said, "This really is an Armageddon scenario for local government which will have a severe impact on local services. No community in our area will be left unaffected during these difficult times."
The cuts to be considered today include: nursery provision, meals-on-wheels, youth services and libraries.
Protests are expected to take place when the cabinet meets.
Advertisement
A woman has died in a house fire this morning in Rhondda Cynon Taf.
South Wales Fire and Rescue Service says it attended a fire in Abernant, near Aberdare, at around 7.30am, where the house was well alight.
It says the building had partially collapsed and the fire was particularly severe.
Despite the tremendous efforts of the fire crews, the severity of the fire and the partial collapse of the building meant crews were faced with a very difficult incident and unfortunately a fatality has been confirmed at the scene.

I would first of all like to express my sincere condolences to the family and friends of the deceased that has sadly lost their life during the house fire today.

The deceased has been identified and the family have been informed however we cannot give any further information on the identity of the person at this time.
– Andy Thomas, Assistant Chief Fire Officer of South Wales Fire and Rescue Service

The cause of the fire is under joint investigation by the fire service and the police.
Llwynypia fire 'not deliberate'
Firefighters are tackling a blaze at a garage in the Rhondda, which has spread to a furniture factory.
South Wales Fire and Rescue said there are eight crews at the scene in Llwynypia, near Tonypandy.
A man has died after a road traffic accident on the Ely Valley road in Rhondda Cynon Taff. It happened just after 9.30pm last night. Police are appealing for witnesses or anyone with information to come forward.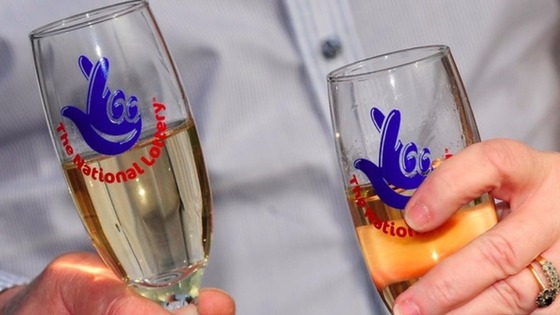 A £1m lottery win has been claimed in Rhondda Cynon Taf, almost a month after the EuroMillions draw.
Camelot UK Lotteries Limited, which runs The National Lottery, said that unless the winner wants further publicity no more information will be released.
A spokesperson from the National Lottery said: "We're delighted that the winner of this amazing prize has now come forward and we hope that they will enjoy their win. We would like to remind all National Lottery players to check their tickets every time they play."
Load more updates
Back to top