Police have arrested two people and seized cannabis plants after raiding a home in Rhyl on Tuesday morning.
North Wales Police say they took a quality of cannabis plants being cultivated at the premises at West Parade. A local man and woman, both in their 40's, have been arrested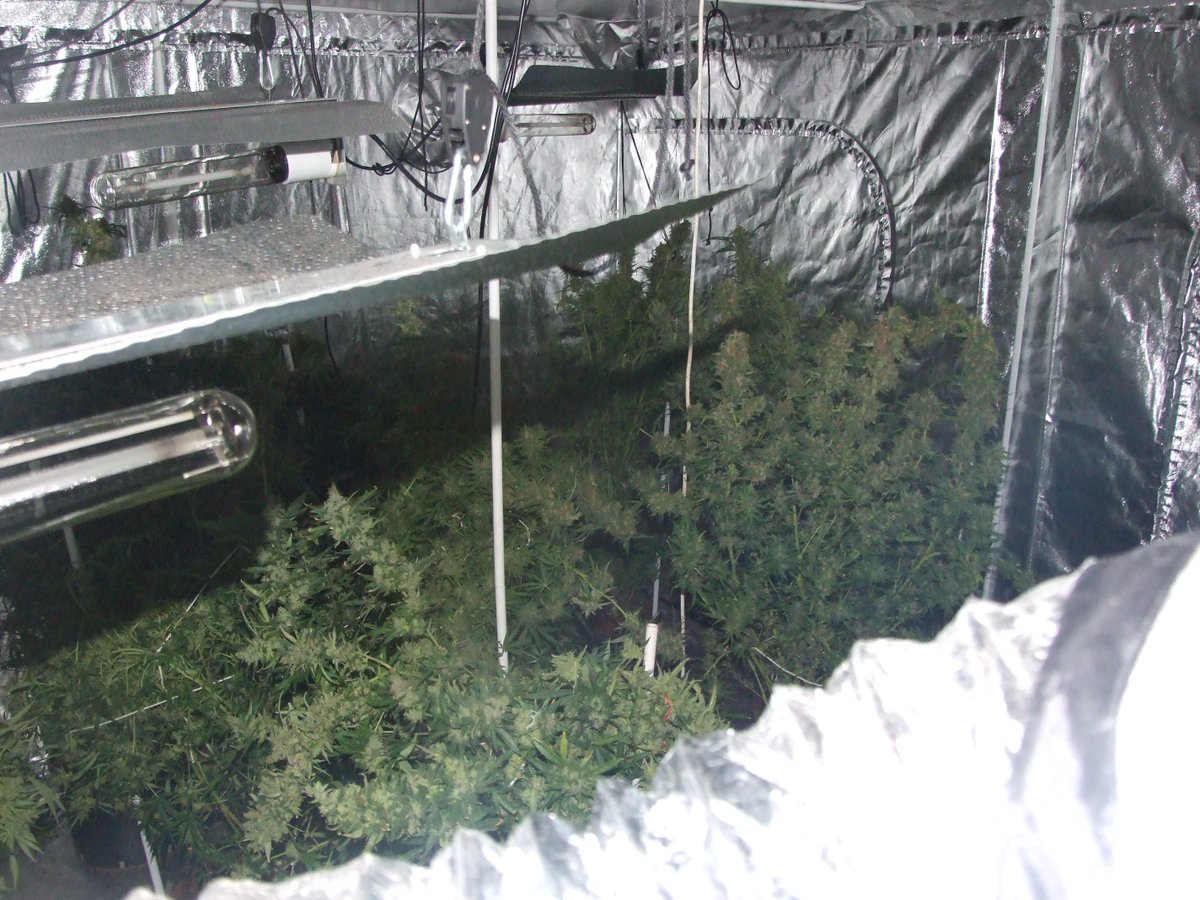 Our enquiries continue but we are obviously eager to hear from anyone who has any information about the supply of controlled drugs in Rhyl.

Let's work together to clear our communities of those who pedal this menace
– Sergeant Kalum Davies at Rhyl Police Station
Casey Paul Lyons repeatedly kicked and stamped on his victim, leaving a footprint on his face, just above the eye.
Read the full story ›
Advertisement
An extensive search is under way for a fisherman who had been out fishing from Colwyn Bay since Tuesday night in his 24 feet fishing boat.
A concerned relative called the Coastguard Operations Centre this morning to report that the vessel had not returned as expected. He had not been heard from since 23:30 last night.
We are fearful that this fisherman may have entered the water overnight. Nevertheless the search is ongoing.
– UK Coastguard Controller Graham Clark
The RNLI says four lifeboats - two from Rhyl and two from Llandudno - have been at sea for several hours in the search.
The helicopter was scrambled just before mid-day to search the coastline between the Great Orme and Rhyl.
The RNLI says two men were rescued yesterday evening off Rhyl.
One was holding onto to an inflatable dinghy and the other was swimming to shore but making no progress.
It says they were picked up and taken ashore and given a medical check-up along with some sea safety advice.
An inquest is due to begin into the death of a teenager who died after taking an overdose of her father's medication.
Laura Newlands, from Rhyl in north Wales, had expressed suicidal thoughts to a number of professionals including school counsellors, doctors and social workers. She died in 2011.
This has been an incredibly difficult time for the family who understandably have many questions surrounding the events leading up to Laura's death.

We hope that the inquest into her death will be able to provide them with some answers.
– Fiona McGhie, Irwin Mitchell
At a pre-inquest hearing in February it was agreed to hold a full four-day inquest and call witnesses including school staff and social workers.
Police are appealing for information after a 60-year-old man was assaulted whilst walking his dog. He was left with serious injuries.
The incident happened near Marine Lake in Rhyl, around 10.30am, on Thursday March 19th.
The offender is thought to be in his fifties, and around six foot, with short cropped grey hair.
Police are asking anyone with any information to come forward.
The victim was walking his dog on the Cob at Marine Lake when it started fighting with another dog, a black Staffordshire bull terrier.

The victim has attempted to part the dogs when the other dog owner has attacked the man inflicting serious injury.
– Investigating Officer PC Kirsty Colegate
Advertisement
Police are appealing for information after an elderly man was mugged in broad daylight.
The man, in his seventies, was walking along Churton Road in Rhyl at around 8.40am Tuesday morning, when he was approached by two young men, who stole money from him.
He was left shaken but unharmed.
Police with sniffer dogs are currently searching the area, and are carrying out house to house inquiries.
It is possible that people may have passing the area at around the time of the incident and we are keen for those individuals to come forward and speak to us at St Asaph CID. Similarly, we'd like to hear from anyone who saw two males fleeing from the area or may have seen anyone acting suspiciously in the vicinity prior to the incident to again call us on 101.
– Detective Inspector Michael Isaacs, St Asaph CID
Denbighshire County Council are taking a high visibility approach to tackling dog fouling in Rhyl.
Read the full story ›
A man's body's been found after a fire at a North Wales coastal resort.
Fire officers were called to Sussex Street, in Rhyl, just after midnight.
Skippers of some charter boat companies operating out of Rhyl harbour say they are concerned at the amount of silt that has built up, and they fear that boats may become grounded, making it difficult to run their businesses.
Denbighshire Council say they are monitoring the situation and the problem may have been caused by the dry summer and early autumn, with lower that usual levels in rivers feeding the harbour.
Load more updates