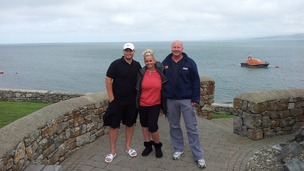 The former Brookside cast member, who had been out sea fishing with her husband, later tweeted to thank crew members.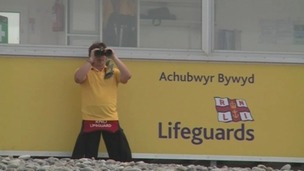 RNLI crews at Newgale sprang into action to save a man and a woman caught in a rip current as they went surfing.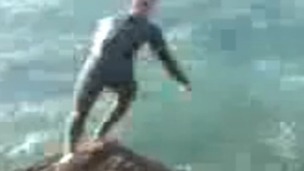 The RNLI is warning people who dive off cliffs - also known as 'tombstoning' - that they are risking their lives.
Live updates
Hundreds of lifeboat volunteers from across Wales found themselves experiencing one of the RNLI's busiest years last year.
Figures released today show that the long, hot summer brought people back to the beaches.
The weather also brought a rise in incidents compared with 2012, with over 1,700 call-outs.
The RNLI also saw a 23 per cent increase in the number of people rescued, with lifeboat crews coming to the aid of almost 2,000 people.
Clean-up operation continues after severe storms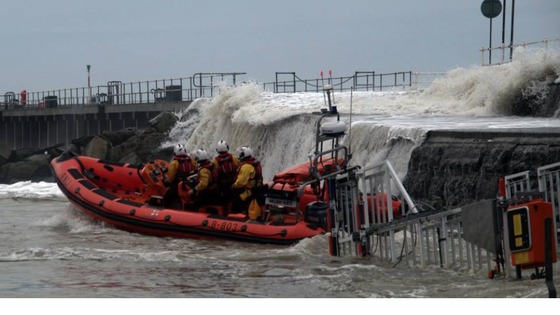 Aberystwyth RNLI Lifeboat crew have rescued a man they believe was taking photographs of the waves. Despite public warnings to stay away from the coastline, it seems the man walked to the end of the wooden jetty. Rescuers say he became trapped due to the force of the waves.
At 10am on 4th January the lifeboat was called in after the police and coastguard were unable to get to him. He was rescued and returned safely to the RNLI boathouse.
In a statement, a spokesperson for Aberystwyth RNLI Lifeboat said:
"Whilst the extreme sea conditions are attracting people to the coastline, we repeat our warning to the public stay safe and to keep away from the shore line and dangerous waves."
Advertisement
The RNLI has released this video of their efforts to help re-float a minke whale stranded on Pensarn Beach, Abergele. The 20-foot whale was eventually freed and made its way back to open water on Monday evening.
A 20ft minke whale stranded for two hours close to Pensarn beach in Abergele this afternoon has been successfully re-floated.
It swam back out to open sea aided by coastguards and RSPCA officers.
Main and inshore lifeboats from Rhyl were also at the scene.
Coastguards waded chest-deep in the sea and gently prodded it away from the beach.
The rescued meet their rescuers
Volunteers of a lifeboat station on Anglesey have been enjoying a remarkable day - getting to meet up with some of the many people whose lives they have saved or helped over the years. The reason is to show why the RNLI needs a new boathouse at Moelfre.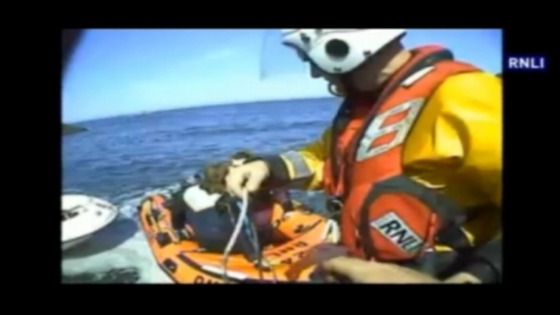 People who were rescued by the Moelfre RNLI volunteers have launched a fundraising drive for the station to receive a new £9m boathouse for their Tamar class lifeboat.
All of them were rescued by the crews this summer and wanted to launch the appeal as a way of thanking them.
Moelfre RNLI say it was one of their busiest summers on record.
Advertisement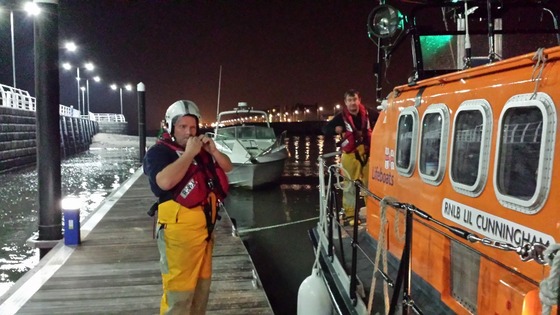 The crew of Rhyl's All-weather and Inshore lifeboats had been out on an exercise for five hours when they were alerted to a 37-foot power motor cruiser that had suffered from engine failure off Abergele.
The vessel was on a passage from Conwy marina to Rhyl, when its engines suddenly stopped working and could not be restarted.
The lifeboat crew were just completing their planned exercise and had to re-launch.
The lifeboat was on the scene within 15 minutes and the cruiser was then towed to Rhyl harbour.
Sharp rise in RNLI calls
The RNLI in Wales says it had its busiest summer for 24 years. Figures released today show that the number of rescues went up by 43 percent compared to last year.
The busiest station was at Rhyl, which reported that callouts more than doubled in its 150th anniversary year.
Our Correspondent Carole Green reports.
Sharp rise in RNLI calls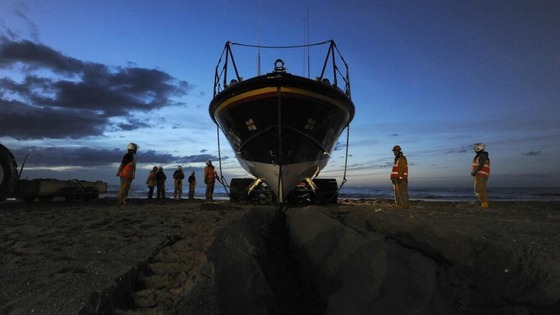 RNLI volunteers at Rhyl - the busiest lifeboat station in Wales during the summer - saw call-outs more than double from 31 incidents in 2012 to 76 incidents in 2013.
Sharp rise in RNLI calls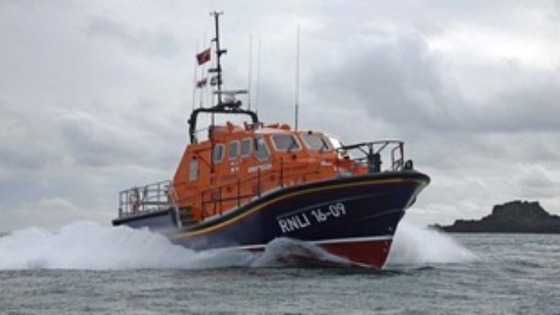 The RNLI in Wales has had its busiest summer in 24 years. Figures released today by the charity show lifeboat launches across Wales between June - August rocketed by 43% compared with summer 2012.
RNLI lifeguards responded to 946 incidents and RNLI lifeboats were launching 726 times.
Of the 31 lifeboat stations in Wales, 24 reported an increase in emergency calls with some experiencing dramatic rises.
Load more updates
Back to top