Live updates
Celebrations as same-sex marriage law in force
A parade celebrating a law allowing same-sex marriage coming into force has taken place in Bridgend. From midnight last night gay couples have been able to wed in the first ever ceremonies in England and Wales.
Advertisement
Celebrations as same-sex marriage law in force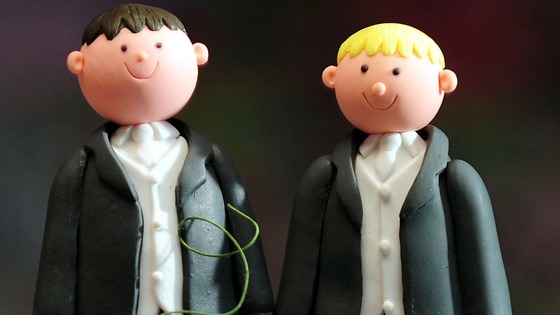 Same sex couples will be able to wed from the stroke of midnight tonight as the new law permitting same sex marriage comes into force.
As the clock strikes 12, gay couples will be able to wed in the first ever ceremonies in England and Wales.
A number of couples are vying to claim the title of being the first ever to be married in Britain by trying to time it perfectly so their vows are said just seconds after midnight.
While whoever says the words "I do" first thing tomorrow morning can claim the title of first gay couple to be wed in the UK, other couples who previously married abroad have already had their unions recognised. Five couples will be married in Brighton on the first day that the Act comes into force.
Are you planning a same sex marriage in Wales this weekend? If so, let us know about your preparations and perhaps invite us along!
Email us at wales@itv.com** or contact us at facebook and twitter.
Equality and fairness is a fundamental right for all people. That's why I support the principle of same-sex marriage #equalmarriage
The UK government outlined its plans for extending marriage to same-sex couples in a civil ceremony in the House of Commons this lunchtime. The ITV News website has updates on that story.
Back to top