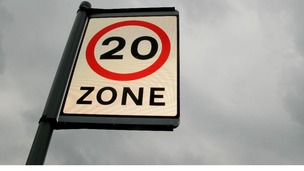 A report has shown that more than three-quarters of children want 20mph speed limits placed near their home or school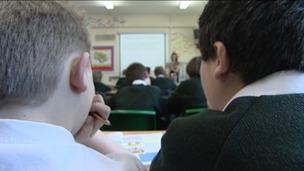 The number of empty places in schools across Wales has risen over the last 5 years according to a report by the schools' watchdog Estyn.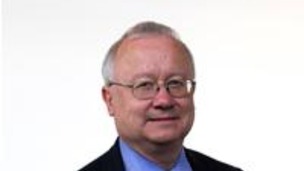 New Education Bill gives Minister power to 'direct' schools, local councils power to intervene and freedom to re-organise schools
Live updates
Schools shouldn't rule out using mobile phones in classrooms. That's according to one teachers' union. Most schools across Wales currently ban students from using them whilst studying. But the National Union of Teachers says that mobile technology can drive education. Nicola Hendy reports.
Pupils' 'basic maths' struggle
This report shows where we have been successful in developing numeracy skills in our schools and in teaching numeracy across the curriculum and where performance needs to be strengthened. The recommendations will inform the ongoing work of the Welsh Government, local authorities and schools to ensure that numeracy levels are improved. We welcome the report's findings and congratulate those schools and local authorities highlighted whose effective approaches and collaborative work in helping to raise learners' numeracy skills are leading the way.
We have clear evidence that the best results are obtained where there is an agreed, co-ordinated approach to teaching and learning in numeracy. Where numeracy is given the requisite priority in school improvement plans and where numeracy skills are taught systematically and pupils given enough opportunities to apply their skills substantial improvements can be achieved.

The recommendations in Estyn's report illustrate why the actions outlined in the National Numeracy Programme are key in helping to raise overall levels of attainment in numeracy in schools in Wales.
– Welsh government spokesperson
Advertisement
Pupils' 'basic maths' struggle
We know that many schools have not given as much attention to numeracy as they have done for literacy, but it is vital that schools have clear plans for developing numeracy skills. The plans need to address young people's weak numeracy skills so that they can do mental arithmetic, grasp numerical reasoning and don't have to rely on a calculator.

Basic numeracy is an essential life skill that is needed in most jobs and in managing personal finances. But a majority of pupils struggle to understand how numeracy is relevant to their everyday lives and this needs to be tackled.
– Ann Keane, Estyn Chief Inspector
Pupils' 'basic maths' struggle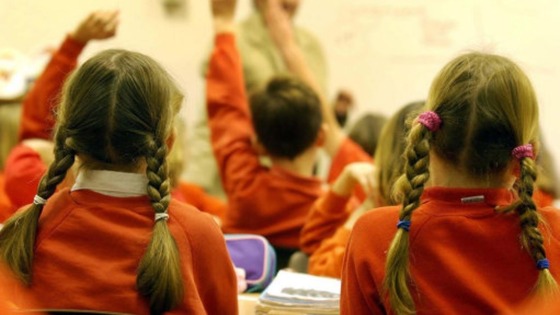 Pupils lack basic maths skills, such as knowing how to multiply, in about two-fifths of primary schools and half of secondary schools in Wales. That's according the school's inspectorate, ESTYN, following inspections that were carried out between 2010-2012.
The report says that pupils cannot apply advanced numeracy skills because they are struggling with the basics. Some pupils struggle with decimals, fractions and percentages, such as understanding the relationships between 2/5ths, 0.4 and 40%.
Other aspects that need to be improved are the tracking and monitoring of pupils' progress. Only a minority of primary schools and a few secondary schools have effective systems to track pupils' progress in numeracy beyond their maths lessons.
Science teaching scrutinised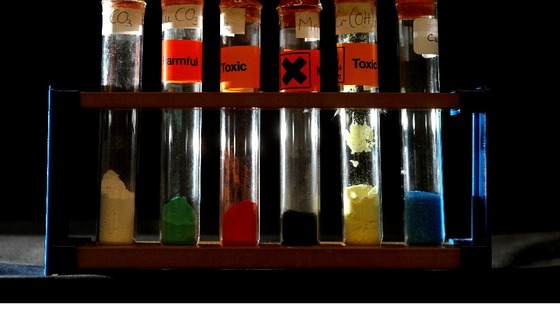 Science lessons in most Welsh schools are good but assessment isn't robust enough, according to school inspectors.
Estyn also says sometimes, in primary schools, teachers pass on their science misunderstandings to pupils.
The Welsh Government welcomes the report which it says is broadly positive.
Cardiff school closure protest
Our concern is that, given Estyn's recent inspection report, the timeframe of Llanrumney's closure is too drawn out and does not ensure the closure quickly enough.

We are consulting on this and welcome views as part of that consultation process. We hope that parents and pupils can understand why we will not tolerate schools that are failing and where the situation is irredeemable.
– Spokesperson for the Welsh Government
Advertisement
Cardiff school closure protest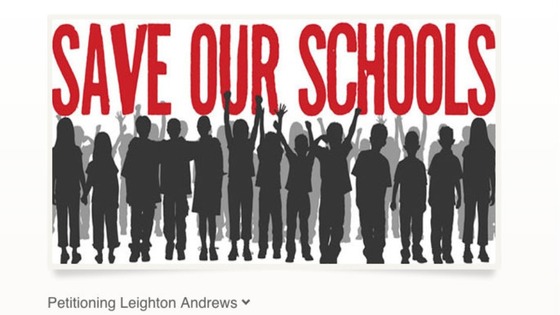 Parents and pupils at Llanrumney High School will gather outside the Senedd later to protest against its planned closure.
Yesterday, the Welsh Government's consultation which sought views on whether the school in Cardiff should close this August ended.
The school was put into special measures by the school inspectorate Estyn last year. A previous proposal was to close the school in August 2014 but the Welsh Government is looking to bring that forward to this summer.
The suggestion is that all pupils attend Rumney High School instead, or another school that parents prefer.
The move has been met by opposition with more than 550 people signing a petition against the plans. Campaigners say the move "will effect the pupils education and their confidence."
For more education stories from across Wales click here.
Children ask drivers to slow down
Children are campaigning for a 20mph speed limit around schools as research reveals that one in four have been hit or nearly hit by motorists.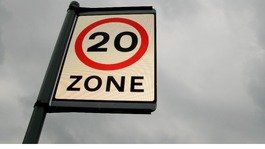 A report has shown that more than three-quarters of children want 20mph speed limits placed near their home or school
Read the full story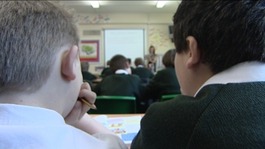 The number of empty places in schools across Wales has risen over the last 5 years according to a report by the schools' watchdog Estyn.
Read the full story
Load more updates
Back to top