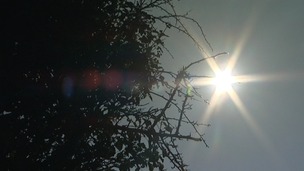 Changes in the sun's energy may have led to natural climate change, according to researchers at Cardiff University.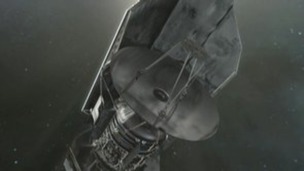 A space telescope built with expertise from Cardiff University is coming to the end of its mission.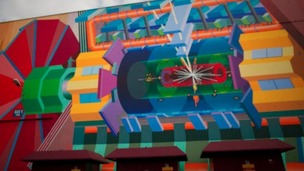 Scientists say they believe they have captured the elusive Higgs boson - the particle thought to endow matter with mass.
Live updates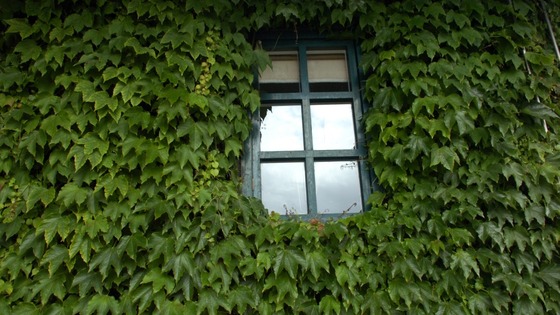 Scientists at Bangor University are investigating ivy as one of a range of plants which could provide compounds currently derived from crude oil.
Work at its BioComposites Centre is underway to find new uses for natural resources.
Development Chemist Dr Dave Preskett:
"We've used ivy extract as a slug killer in place of slug pellets and trials using it as a fungicide to treat potato blight, in place of oil derived chemical sprays, proved very effective in protecting crops.
"The same extract also has great potential to be developed in products for treating dandruff and athlete's foot."
"An oil produced from the berries is edible, as ivy is not poisonous, contrary to popular belief, and has all the health giving properties of olive oil but has the more solid consistency of butter or lard."
A team of scientists at Cardiff university are trying to find new antibiotics to fight infections like TB. No new class of antibiotic has been discovered for 26 years - and they say if no new ones are found people will start dying of infections they routinely survive. David Wood reports
Advertisement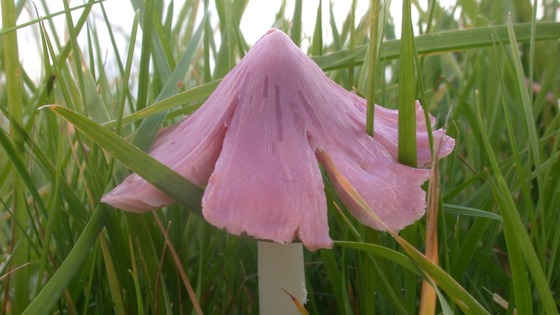 Researchers at Aberystwyth University say Wales has some of the most scientifically important and diverse habitats for grassland fungi in the world.
Writing in the journal Mycosphere Dr Gareth Griffith and his international team recorded fungi at 48 grassland sites in all parts of Wales, from Flintshire and Anglesey to Pembrokeshire and Monmouth..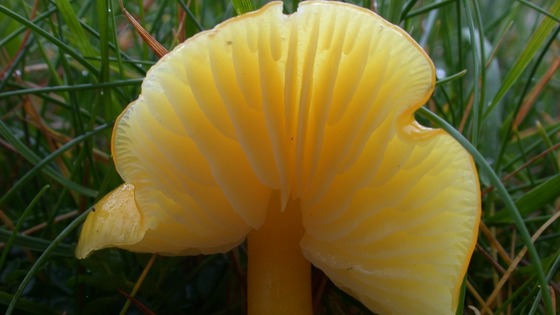 They compared data with other areas in Europe and beyond and showed that several of the best sites for grassland fungi in Europe and most of the best sites in the UK are in Wales.
Several are now protected as SSSIs (sites of special scientific interest).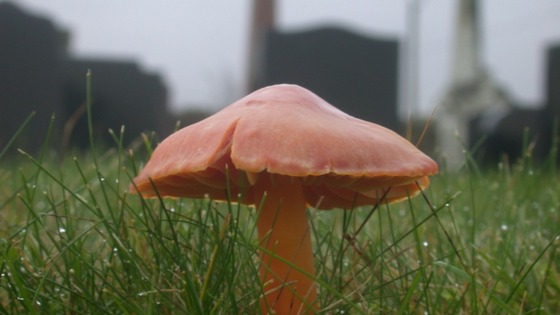 Dr Griffith and his colleagues hope the study will lead to wider public recognition of the global significance of these Welsh habitats and fungi in general to biodiversity conservation.
The study was funded by the Countryside Council for Wales (now part of Natural Resources Wales) and NERC, the Natural Environment Research Council.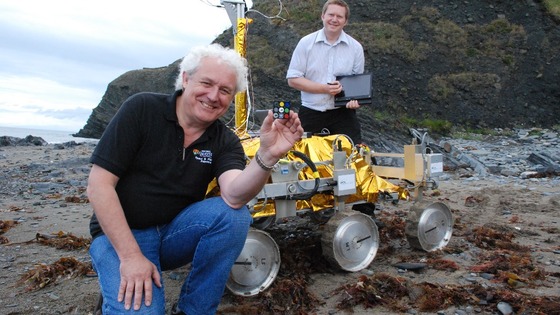 A space scientist from Aberystwyth University will be travelling to Chile's Atacama desert later this week as preparations for the 2018 ExoMars mission to Mars continue.
Dr Stephen Pugh from the Institute of Mathematics, Physics and Computer Science (IMPACS) will be working on the ExoMars Panoramic Camera Instrument (PanCam) during a seven day field trial.
PanCam will be the science 'eyes' for the mission and will feature a correction system to ensure that images sent back to earth truly represent the colours on Mars.
The Aberystwyth PanCam work is led by Professor Dave Barnes who'll be based at mission control at the Rutherford Appleton Laboratories during the trial along with other PanCam team members.
The ExoMars mission is led by the European Space Agency (ESA) and Russian Space Agency (Roscosmos).
It will investigate the red planet's environment.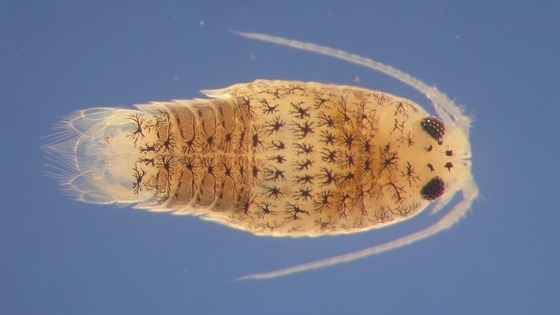 Researchers at Aberystwyth and Bangor, along with colleagues at Cambridge and Leicester, have found the speckled sea louse has two body clocks.
Writing in the journal Current Biology, they've confirmed the existence for the first time of a body clock which follows the 12.4 hour cycle of the tide.
That's as well as the one which most land-based animals have, including humans, which reacts to light and dark; the circadian clock.
They say the discovery of the circadian clock was a major breakthrough in biology so finding the tidal clock presents a new perspective on how organisms define biological time.
It could have implications for the welfare and productivity of commercially important marine animals.
Anglesey County Council says land it owns has been chosen as the preferred site for a proposed new science park.
Menai Science Park Director, Ieuan Wyn Jones has announced that a strategic site on the A55 expressway near Gaerwen had been chosen as a preferred location.
Advertisement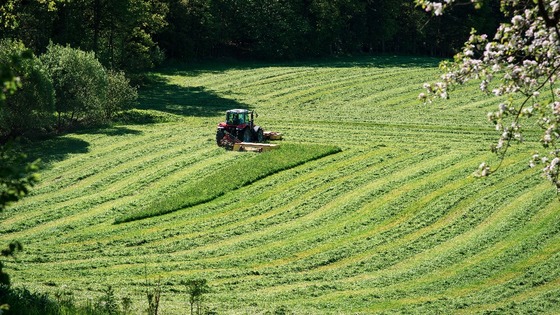 Scientists at the Institute of Biological, Environmental and Rural Sciences (IBERS) at Aberystwyth University say they have discovered that the chemicals that give cut grass its distinctive 'green odour' kill off bacteria that convert healthy omega-3 fats into saturated fats in a cow's gut.
The discovery has been reported in the Society for Applied Microbiology's Journal of Applied Microbiology.
Dr Sharon Huws, Coleg Cymraeg lecturer in Animal Science at IBERS led the research:
"We've known for a while that milk contains a greater proportion of the healthy omega-3 fats in the summer, than in the winter, and now we know it's probably down to the antimicrobial effects of the green odour products from grass."
A block of carefully crafted ice and a rocket sled in West Wales are both helping in the hunt for signs of extra-terrestrial life.
A group of scientists hope new, cheaper and more efficient technology will end up smashing into one of Jupiter's moons.
Science 'star' for Wales appointed
Wales has welcomed its first signing in a £50 million plan to get the biggest brains in engineering and science working here. Professor Yves Barde will start work at Cardiff University - he's one of the best neurobiologist in the world and wants to put welsh science on the world stage.
Science 'star' for Wales appointed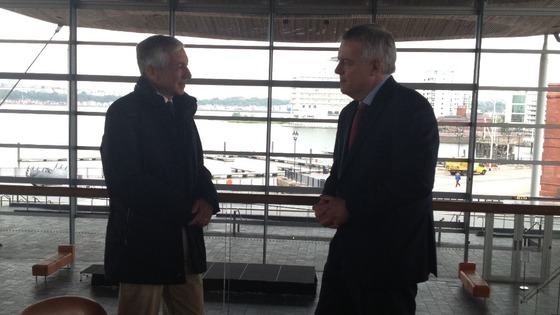 Yves Barde, from the Biozentrum at the University of Basel, will join Cardiff School of Biosciences through the Sêr Cymru science initiative which aims to enhance research excellence by attracting world-class researchers and their teams to Wales.
Load more updates
Back to top