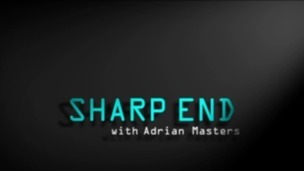 This week's programme looks ahead to Scotland's Independence referendum and the NATO summit in Newport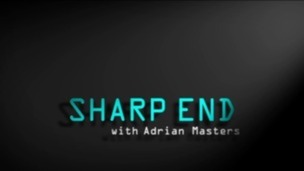 This week the panel looks at tough times for the Lib Dems, the question of all-women shortlists and what it's like working for a politician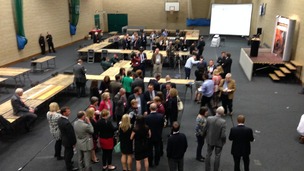 Political Editor Adrian Masters' take on what the European election results mean for the Welsh political parties
Live updates
Advertisement
European Election 2014
This week's Sharp End is a special edition bringing you the results of the European Parliamentary election in Wales along with reaction and analysis from the rest of the UK and across the EU. It comes from Fishguard where the Wales results were announced.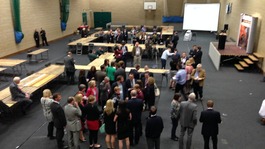 Political Editor Adrian Masters' take on what the European election results mean for the Welsh political parties
Read the full story
Sharp End
This week's Sharp End is a European Election special. Adrian Masters is joined in the studio by five leading candidates vying to become the next MEPs for Wales.
They are Alec Dauncey for the Welsh Liberal Democrats, Plaid Cymru's Jill Evans, UKIP's Nathan Gill, the Conservative Kay Swinburne and Welsh Labour's Derek Vaughan.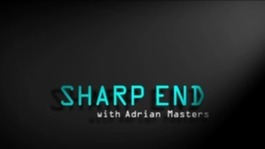 The leading candidates discuss the issues ahead of Thursday's European Parliamentary Election
Read the full story
Advertisement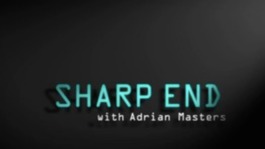 The lead candidates of the five main parties contesting the European Parliamentary election discuss why the vote matters.
Read the full story
Sharp End
A special edition to mark 15 years since the first meeting of the Assembly. The leaders of the four political parties join Adrian Masters to discuss the past, present and future of devolution.
It's the first time Carwyn Jones, Andrew RT Davies, Leanne Wood and Kirsty Williams have debated together outside the Senedd Chamber.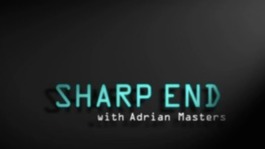 The leaders of all four parties in the Assembly are in the Sharp End studio for the first time to mark 15 years of devolution
Read the full story
Load more updates
Back to top