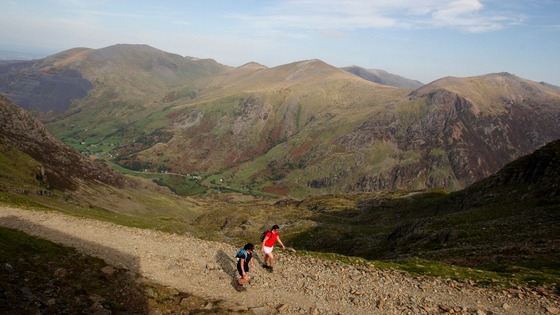 A woman was taken to hospital this afternoon after sliding around 300ft from near the summit of Snowdon.
Members of the Llanberis and RAF Valley Mountain Rescue Teams assisted in aiding the woman down, after being alerted to the incident at just after 1pm.
The fall comes after another person slipped from near the same spot yesterday.
The woman was able to walk down the mountain and was taken to hospital for assessment.