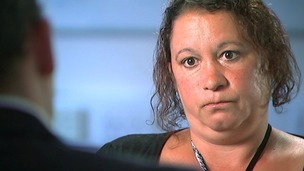 Charmaine Lewis, whose partner attacked her with a claw hammer, says she begged South Wales Police for help.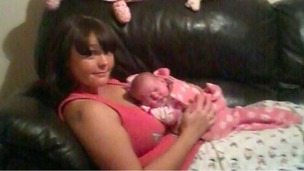 Joanne Thomas and her four-month-old baby Harper were found dead at their home in Merthyr Tydfil in July. An open verdict has been recorded.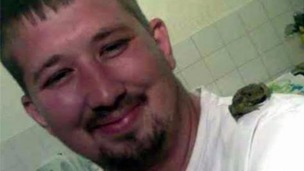 The family of Stephen Brookes have warned others about the drinking game 'Neknominate'.
Live updates
Rise in the number of hate crimes in Wales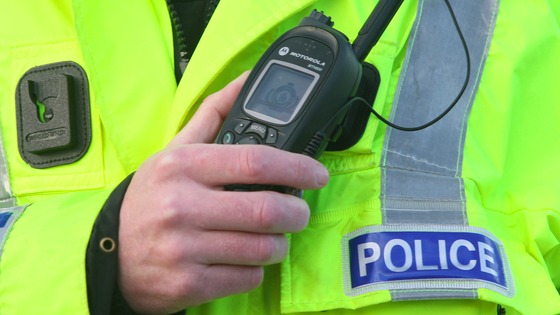 Hate crime rose by a fifth in Wales in 12 months, according to information obtained by Plaid Cymru. The majority of hate crimes reported across the country were related to racial hatred.
According to South Wales Police, hate crime in the South Wales area rose from 989 incidences in 2011-12 to 1,224 in 2013-14.
Police also say the number of crimes rose after the murder of Drummer Lee Rigby in May last year.
South Wales Police are appealing for witnesses following a fatal road crash that took place on the M4 Westbound between Junction 36 and 37.
The single vehicle crash happened at around 8:15pm yesterday evening involving a silver Toyota Avensis.
Anyone with information in relation to the crash is urged to contact the police by calling 101 or contact crime stoppers anonymously.
Advertisement
Police are appealing for information regarding the whereabouts of Marc Morgan. He is wanted in connection with a number of offences.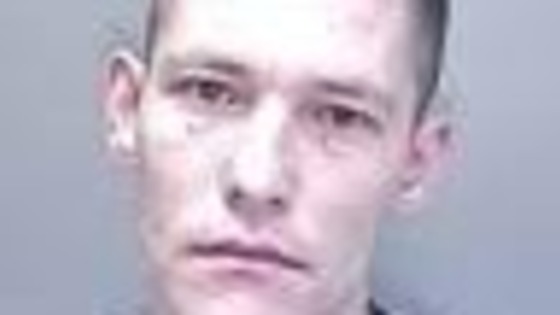 The 31-year-old is believed to be in the Swansea area.
Anyone with information is urged to call police on 101 or Crimestoppers anonymously 0800 555 111 quoting occurrence number: 1400268468.
Two Welsh police forces are hoping to develop an app to allow them to record witness statements.
South Wales and Gwent Forces have been given a £837,000 grant from the UK Government's Police Innovation Fund to develop the project.
The app will allow officers to record audio and video accounts from members of the public as well as at crime scenes. The idea is that officers will be able to upload statements using mobile phones and tablet computers, whilst out on the beat - reducing the need for them to return to base.
This project will enhance the quality of information and evidence obtained at crime scenes, allow Forces to share cross-border data quickly and enable officers and key partners in the community to have rapid access to key information which will save both time and money.
– Ian Johnston, Police and Crime Commissioner for Gwent
South Wales Police officers have been cleared of misconduct over the death of a man in prison - but the police watchdog says the paperwork system used to record a detained person's risk of self-harm is "not fit for purpose."
The Independent Police Complaints Commission has today published the findings of its investigation into the death of Christopher Shapley last September and how police carried out risk assessments and passed information on.
The 43-year-old was found dead in his Cardiff prison cell three days after being arrested at home in Aberdare, and charged with common assault.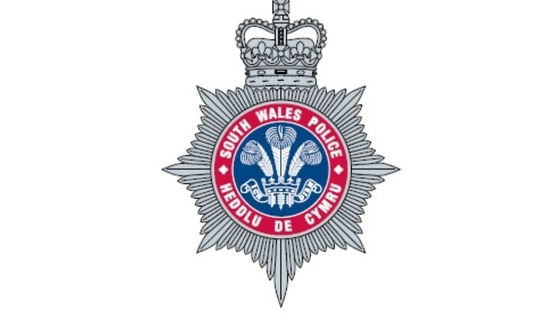 The IPCC found "no evidence of any misconduct by officers", they complied with procedures for completing risk assessments on a person in custody, spoke to Mr Shapley and his family about the risk of self-harm, and followed up with appropriate care plans.
But it found issues with the Person Escort Record (PER) form, used by police forces across Wales and England to pass on concerns around a detained person's risk of self-harm.
South Wales Police ticked the box on the form to record concerns about a risk of self-harm, but had insufficient space to provide more information, so decided to use a separate sheet and staple it to the form.At some point, the stapled sheet was lost, and the extra information was not passed on.
The IPCC said that "the PER form, as designed currently, is not fit for its purpose and needs a fundamental redesign."
Police in Swansea are appealing for information following a robbery which occurred shortly after 10:30am this morning on Nyanza Terrace in the Uplands area of the city.
A 39-year-old woman was walking along the street when she was approached by a man with a knife who demanded money from her. After a scuffle the man made off.
The man is described as a white man in his 20s with short hair and was wearing a light grey top with a blue pattern on the front and his hood raised.
Anyone with information is asked to contact Crimestoppers on 101.
This was a very distressing incident for the victim who suffered a cut to her hand which required hospital treatment. We have increased our patrols in the area and would like any witnesses or anyone with information to come forward.
– South Wales Police spokesperson
Advertisement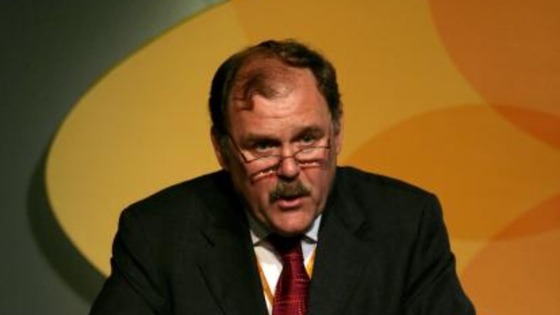 Questions have been raised over the appointment of the assistant chief constable of South Wales Police.
While working for Merseyside Police, Nikki Holland was given the job of leading an investigation into the Welsh force's role in a miscarriage of justice.
Three men from Cardiff spent a decade in jail after being wrongly convicted of killing newsagent Phillip Saunders in 1987.
Plaid Cymru MP Elfyn Llwyd has written to the Home Secretary asking if it was appropriate that Ms Holland was given the job as the report into the case she led has not yet been published.
Mr Llwyd said he is 'rather concerned' about the situation.
Deputy Chief Constable Matt Jukes of South Wales Police said:
"Following a thorough and robust investigation, this work was completed in April 2012 around two years before Ms Holland applied for her current position.
"In November 2012, the CPS independently reached the conclusion that there was insufficient evidence to bring charges against anyone in this matter."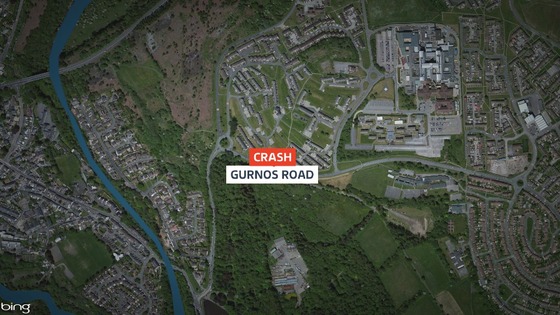 South Wales Police are appealing for witnesses following a serious crash that happened at around 4:50pm this afternoon in Gurnos Road, Merthyr.
The collision involved a blue Skoda Roomster which was travelling from Acacia Avenue, when it collided with a parked unattended Mercedes Flatbed van.
The driver and the passenger in the Skoda were taken from the scene by ambulance to the Prince Charles Hospital where they remain.
The carriageway was closed for five hours whilst the police conducted initial investigations. Anyone who witnessed the collision is asked to contact South Wales Police on 101.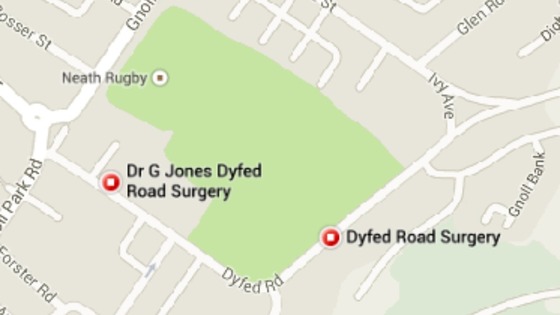 Police in Neath are investigating an unprovoked assault which happened near the tennis courts on Dyfed Road at 3am on Wednesday 18th June.
A 73 year old man was assaulted and sustained facial and arm injuries which required hospital treatment.
Local policing Inspector Huw Griffiths said, "This was a very distressing incident for the victim. I am appealing for anyone who may have seen two men acting suspiciously in the area to contact us. I also want to hear from anyone who may have witnessed the incident."
Anyone who may have witnessed this assault or who saw anything suspicious in the area at the time in question is asked to contact Neath police station on 101 or Crimestoppers anonymously on 0800 555 111
South Wales Police make domestic violence a priority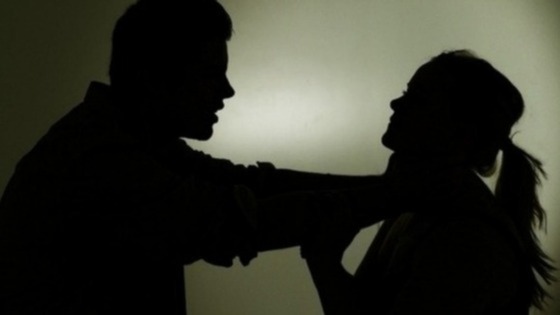 South Wales Police say they are taking action on violence against women and girls with a plan published today by the Police and Crime Commissioner and the Chief Constable.
Many women talked about going to hospital for emergency treatment several times before calling the police. The plan aims to strengthen links between emergency healthcare workers and the police to encourage women to report the crime at an earlier stage.
Domestic abuse accounts for over a third of all violent crimes handled by the force and over two thousand people are thought to be at high risk of serious harm or even murder. An average of six women a month are killed by a current or ex-partner in the UK.
Last week the police watchdog, the IPCC, severely criticised South Wales Police for it's handling of the attack on Charmaine Lewis. The report found the force did not treat the case with sufficient urgency and Charmaine and her children were put at 'serious risk'.
The new plan aims to increase the confidence of victims in reporting incidents to the police and to provide the best possible service to them when they do come forward.
Alun Michael, the PCC for South Wales, said "Change will not come about overnight because we need to reach a point where nobody in south Wales is prepared to tolerate violence against women and girls.
It's a police priority to help victims promptly and effectively but the real success will be in stopping abuse happening in the first place."
Load more updates
Back to top