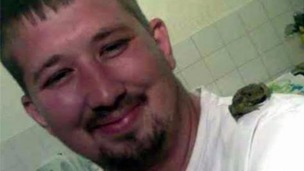 The family of Stephen Brookes have warned others about the drinking game 'Neknominate'.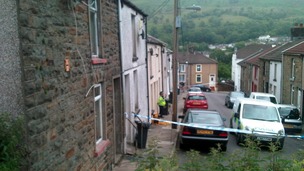 Police add there is 'no evidence to date' to suggest carbon monoxide killed the two, believed to be a mother and her four-month-old baby.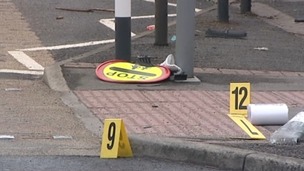 Children and staff affected by a crash in Rhoose which injured 9 people are being offered specialist counselling.
Live updates
Police officers sacked over handling of sex offence claims
Two South Wales police officers have been sacked for gross misconduct. It comes after an investigation into how they handled allegations that a former colleague had sexually abused victims of domestic violence.
The Independent Police Complaints Commisssion said its investigation found a unit at Merthyr police station had a so-called "canteen culture", where inappropriate comments and behaviour were viewed as harmless banter.
Police officers sacked over handling of sex offence claims
South Wales Police has responded to the publication of the Independent Police Complaints Commission's report on the way officers dealt with allegations of sexual assault against a former colleague, offering "a sincere apology" to the women affected.
Detective Inspector Phillip Camm and Detective Sergeant Richard Jones have been sacked after being found guilty of gross misconduct.
Chief Constable Peter Vaughan said the force had been "deeply let down" by the officers' conduct.
He said they have now examined thousands of emails, and he is assured that their behaviour with lewd and offensive documents was not more common at the force.
From myself to our front-line, officers of South Wales Police are shocked and feel deeply let down by the behaviour of these officers. Let us be in no doubt, we owe the women affected a sincere apology as the conduct of these officers fell well short of the standards I expect from South Wales Police.

A number of offensive and inappropriate emails and documents came to light which were prepared by Sergeant Jones and seen by Inspector Camm, who failed to challenge them. I have to make it clear that this is behaviour I simply don't recognise within South Wales Police.
We have examined thousands of emails to see if such behaviour was more common. Quite simply it is not and evidently, the vast majority of our 5,000 officers and staff know that there is absolutely no place for lewd and offensive communication and it will not be tolerated.

Everyone throughout South Wales Police knows the values and standards which are expected from them, we train them in these standards and on promotion. I tell every manager that they have an absolute duty to challenge inappropriate behaviour and conduct.
Sergeant Jones and Inspector Camm failed to act in the professional manner that I expect of my officers. Their dismissals show that we will always be robust when it comes to staff misconduct.

At the same time, every year our front-line staff and specialist teams support hundreds of victims of sexual offences. Leaders across the force are ensuring that we do our very best to protect vulnerable people and respond to their needs.
– Chief Constable Peter Vaughan, South Wales Police
Advertisement
Police officers sacked over handling of sex offence claims
A South Wales Police officer created a quiz, which referred to an allegation of indecent exposure made against a fellow officer, and poked fun at the woman who had made the allegation.
A report published today by the police watchdog the Independent Police Complaints Commission reveals that Detective Sergeant Richard Jones created the quiz, which was used by colleagues on a trip outside of work.
It also contained sexually explicit remarks.
Det Sgt Jones and another officer have been sacked due to their handling of sexual offence allegations made against former family liaison officer Jeffrey Davies.
Mr Davies was jailed last August for two counts of sexual assault, although he was cleared of the further allegation of indecent exposure against this woman.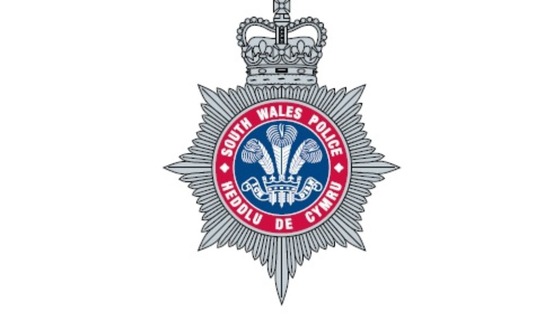 The woman made an allegation of indecent exposure against Jeffrey Davies in April 2011.
The IPCC found that Det Insp Camm failed to refer the woman's complaint to the Professional Standards Department, nor treat her as a victim of a sexual offence, and failed to carry out an effective investigation.
The IPCC's investigation also uncovered a series of inappropriate emails and documents from Detective Sergeant Richard Jones' computer, a number of which were sexual in nature.
One document, created the day after the woman had made the allegation against Mr Davies, contained lewd sexual and derogatory references to the woman.
Another document, written a few weeks after the woman's allegation, contained a list of questions about staff members, with multiple choice answers and a number of sexually explicit remarks.
One question referred to the woman's allegation specifically, describing it as 'scurrilous', and with derogatory references poking fun at her.
Det Sgt Jones told the IPCC that the quiz was used on a bus journey on a trip with colleagues outside of work hours.
IPCC Commissioner Jan Williams said: "I read with a sense of repulsion the sexual content of comments made by Detective Sergeant Jones, both in his emails and in the two documents found on his computer. They were littered with lewd language."
"One of the documents demonstrated a total lack of empathy and respect for a victim who had shown real courage to report an allegation of indecent exposure against a police officer. He treated her complaint as sport, to be used as part of a quiz with colleagues outside work."
"This was outrageous and demonstrates the contempt in which the woman and her allegation was held."
"It is only right that these officers have been dismissed. Their failure to challenge inappropriate behaviour strikes at the heart of confidence in policing and tarnishes the good work done by officers every day."
Police officers sacked over handling of sex offence claims
Two South Wales Police officers have been sacked after an investigation by the police watchdog into their handling of allegations of sexual offences against a former family liaison officer with the force.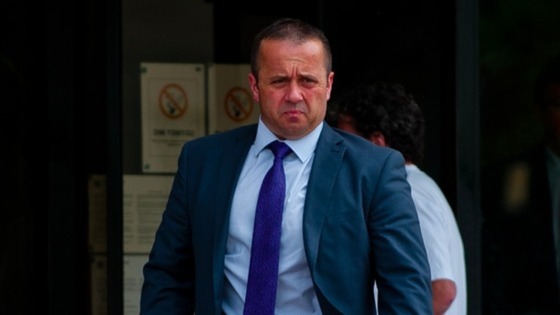 Detective Inspector Phillip Camm, who was Jeffrey Davies' line manager, and Detective Sergeant Richard Jones, who was his supervisor, both had cases of gross misconduct proven following a five-day hearing.
Both officers were based at Merthyr Tydfil police station in the force's Aberdare CID unit.
The Independent Police Complaints Commission says they were both dismissed on 28 February.
Its investigation found failures to carry out effective investigations into sexual offence allegations, and a series of inappropriate emails and documents containing sexual comments from Det Sgt Jones' computer.
IPCC Commissioner Jan Williams said Det Sgt Jones "treated [a woman's] complaint as sport. This was outrageous."
"The investigation also revealed a CID unit pervaded with what could be described as a 'canteen culture' where inappropriate comments and behaviour were viewed as harmless banter."
"But the language demonstrated in emails and documents was, in fact, grossly unprofessional, offensive and demonstrated a lack of respect for the women complaining."
Suspect device in Merthyr Tydfil was 'non-explosive'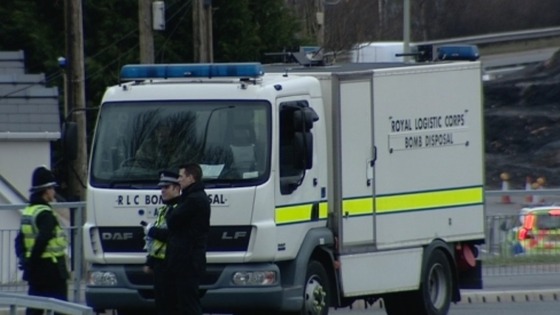 Around 50 homes in Merthyr Tydfil have been evacuated this afternoon after a suspect device was found in the area, South Wales Police say.
Bomb disposal officers were called following the discovery in Heol Tai Mawr, where they made the "potentially viable" device safe.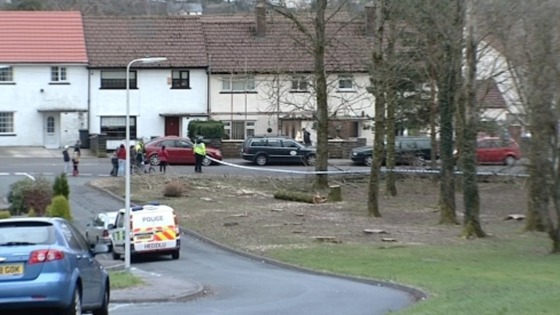 The road was closed and a small area was cordoned off as a precaution.
Nearby residents were taken to Aberfan Leisure Centre, though it is understood they are now returning to their homes.
Bomb disposal officers have now left the scene.
A police spokesperson said: "At 13:16 hours today, South Wales Police were alerted to the presence of a suspect device at Heol Tai Mawr, Merthyr Tydfil.
"Explosive ordnance disposal officers viewed an image of the item and confirmed it was a potentially viable device.
"Bomb disposal officers were called to the scene and made the device safe.
"Residents affected are thanked for their co-operation and patience."
Police are now appealing to anyone with information to contact them using the 101 number or by calling Crimestoppers on 0800 555111.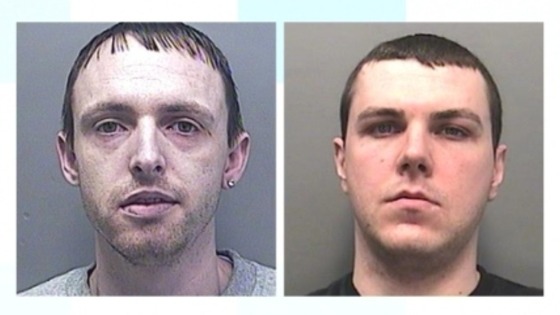 Two men have been sent to prison for a total of 10 years following a police investigation into a series of house burglaries across Swansea and Neath.
Ben Llewellyn, aged 28, and James Green, who is 34, are both from Morriston.
Detectives initially arrested the pair for a burglary in Alltwen after they were disturbed by the lone female occupant of a house. They were then linked to the burglary at the home of Swansea City coach Garry Monk by officers who matched their footwear to forensic evidence at the scene.
Two women were also arrested on suspicion of handling stolen goods – police discovered a photograph of one of them modelling a watch belonging to the partner of Garry Monk.
After Llewellyn and Green were remanded in custody they confessed to committing over 30 burglaries dating back to 2002.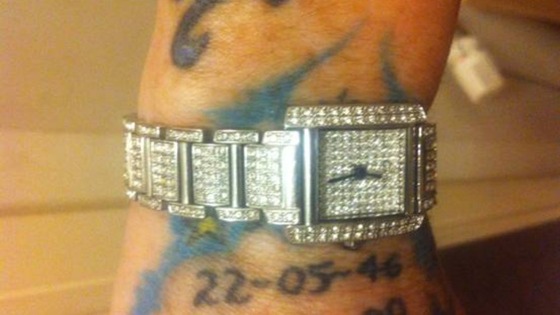 Earlier this month Donna Williams, aged 33, from Brokesby Road in Bonymaen, admitted handling stolen goods from the burglary of Garry Monk's house, namely a £3,500 Chanel watch, which she bought for £20.
Detective Constable Chris Grey of Swansea CID said, "We have contacted all the victims of these crimes to inform them and in some cases we have been able to return substantial amounts of stolen property to them."
Advertisement
Police investigate possible 'Neknomination' death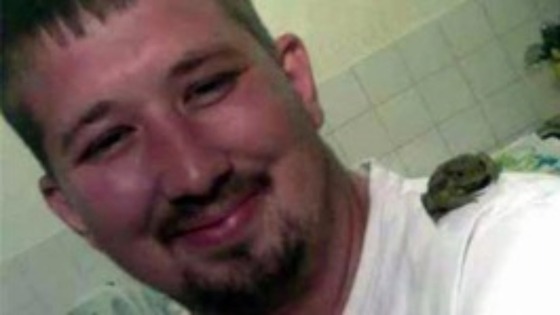 The family of a man whose death has been linked to the controversial drinking game 'NekNominate' have paid tribute to his 'friendship and generosity'.
Stephen Brookes, from Rumney in Cardiff, died during the early hours of Sunday morning.
South Wales Police are looking into whether the drinking game played a part in his death.
Stephen's family have described him as a man with a "great sense of humour" and a "massive heart".
In a statement, Stephen's parents said: "We would like to say thank you for all the support that we have received. The cards and flowers are all beautiful and we are overwhelmed by all the beautiful messages on Facebook.
"As his parents we are heartbroken by this sad tragedy and the loss of our son who we loved so dearly. We will miss his cheeky smile. We hope that nobody else had to experience this."
Police investigate possible 'Neknomination' death
Police are investigating possible links between the death of a Cardiff man and the controversial online drinking game 'NekNominate'.
The so called game sees people posting pictures of themselves drinking large amounts of alcohol and then nominating friends to copy their example.
South Wales police are trying to find out whether the game could have been a factor in the death of twenty nine year old Stephen Brooks from the Rumney area of Cardiff, as Megan Boot reports.
Nine people have been charged as part of a major drugs investigation.
It's after officers from the Wales Regional Organised Crime Unit seized a large amount of heroin estimated to be worth several million pounds.
A number of arrests were made in Cardiff and Newport by officers from South Wales and Gwent police forces. Nine people have now appeared in court charged with drugs supply offences.
We believe the past week's arrests have successfully disrupted many of those who have been suspected of dealing in drugs.

Drugs are a source of misery and blight communities. Our message is simple - this will not be tolerated.
– Detective Chief Inspector Lian Penhale of Regional Organised Crime Unit
Police investigate possible 'Neknomination' death
The Welsh Government have reiterated their alcohol guidelines following the death of a man in Rumney believed to be linked to the drinking game 'NekNomination'.
We understand that a police investigation is underway and will be followed by a post-mortem examination so we do not yet know the full facts surrounding this tragic death.

However, we advise that alcohol should be consumed responsibly and within the Welsh Government's lower risk drinking guidelines of no more than 2 to 3 units a day for women 3 to 4 units a day for men.
– Welsh Government Spokesperson
Load more updates
Back to top