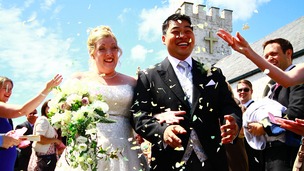 Bride pinned the World War One charms to her dress which are said to have protected her great-grandad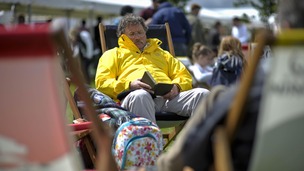 Visit Wales reveals the most visited free and paid for attractions throughout Wales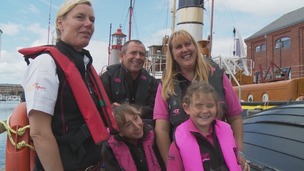 Natasha controls the boat by 'sipping and puffing' on a device designed by her engineer father.
Live updates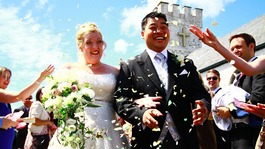 Bride pinned the World War One charms to her dress which are said to have protected her great-grandad
Read the full story
A 91-year-old great-grandmother says she was savaged by a dog in the street in Cardiff.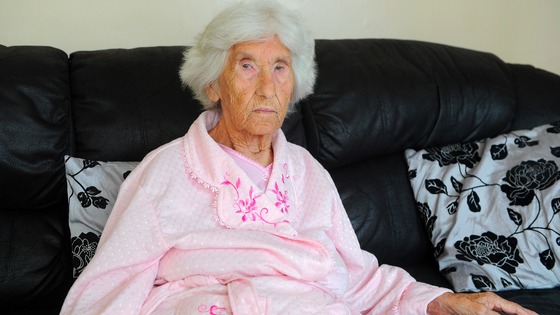 Iris Perkins says she was walking to her home in the Trowbridge Green area of the city when the Staffordshire Bull terrier pounced.
The dog allegedly sank its teeth into both her legs leaving her needing treatment at the University Hospital of Wales in Cardiff and Morriston Hospital in Swansea.
Iris is now recovering at her daughter Sue Martin's house while South Wales Police have seized the dog as part of their investigations.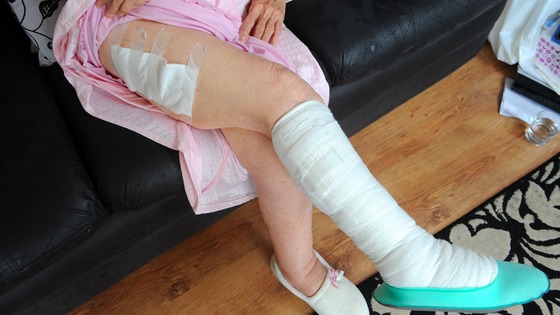 She was bleeding heavily, both legs were bitten but the calf of her right leg was hanging off. Mum somehow managed to pull the dog from her while it was still biting at her legs. She hit him hard enough to startle him and that's when she escaped.
– Sue Martin

The 18-month-old grey and white bull terrier was seized by police who are carrying out forensic tests on the animal at the South Wales Police dog pound.
Advertisement
Nantyglo properties have gas supply cut
Hundreds of households in the Nantyglo area of Blaenau Gwent could be without gas for up to a week after water flooded a supply line.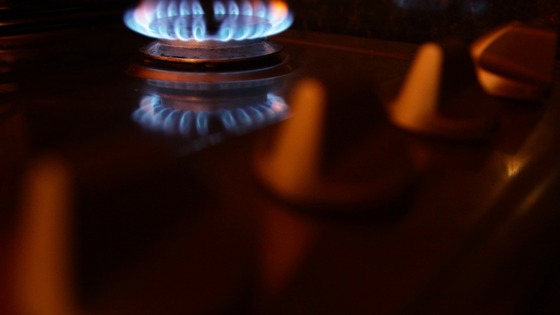 Wales & West Utilities say they have already delivered 85 fan heaters and 82 hot plates for warming food to vulnerable customers,
It says it is working around the clock to repair the fault. Engineers have visited every one of the 755 properties affected to make sure the gas supply is turned off, and are now working to remove the water from the gas pipe.
We are as yet unable to give an exact time when gas supplies will be restored. This is a complex operation that may take several days to complete. Gas supplies will not all be restored at the same time, but we will keep people updated as to how we are progressing with this.
– Wales & West Utilities

Abertillery and Ebbw Vale Sports Centres have been made available for washing and shower facilities during opening hours.
Gwent Police is appealing for information to help find 24 year-old Stephen Peter Lima who failed to return to HMP Prescoed on Thursday when he was on day release.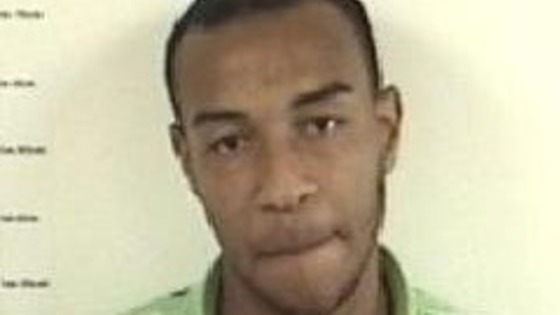 Lima was convicted of supplying class A drugs at Cardiff Crown Court in March 2011 and sentenced to 9 years in prison.
Police say there may be a potential risk to the public.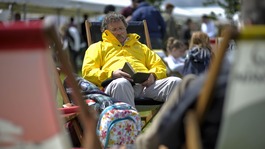 Visit Wales reveals the most visited free and paid for attractions throughout Wales
Read the full story
British Transport Police has released images of four people they want to speak to in connection with three incidents of theft on the train network in South Wales.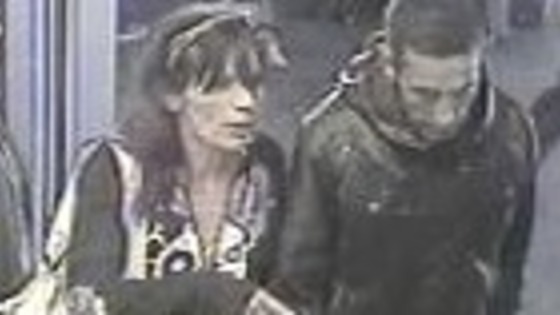 Police say they want to speak to two people (pictured above) in connection with the theft of luggage from a train at Cardiff Central railway station around 8.10am on Thursday, 17 July.
The victim, a 58-year-old woman from Swansea, placed her suitcase in the luggage rack of the train but noticed it missing just after leaving Cardiff.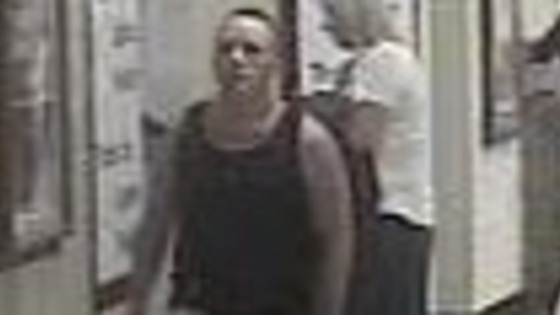 Officers say they want to identify the man pictured above after a bag was stolen from a train between Bridgend and Cardiff. The victim, a 32-year-old man from Pyle, boarded a London-bound train at Bridgend and placed his bags in the luggage rack.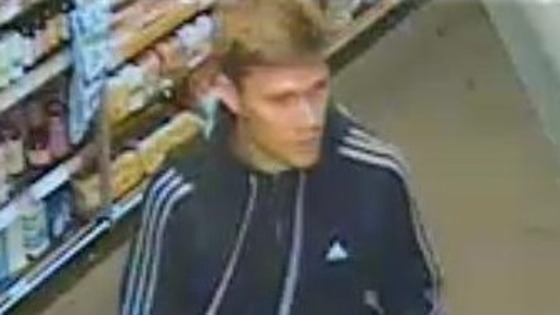 Officers also want to trace this man following the theft of £65 worth of goods from the Marks & Spencer store at Cardiff Central railway station on Monday, 11 August.
Investigating officer PC Jason Thomas said: "A man walked into the store at 11.10am and helped himself to two bottles of champagne, a pack of sandwiches and a loaf of bread. He then ran from the shop without paying for the items".
Advertisement
A woman living in Wales who was quarantined with a suspected case of Ebola has been given the all clear.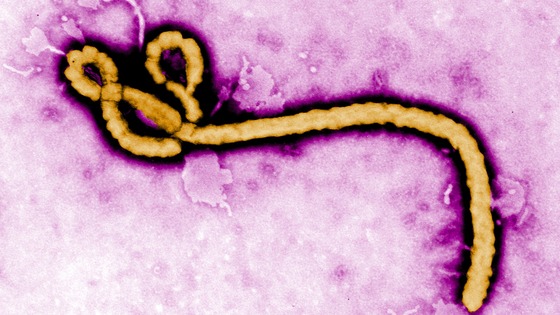 The woman alerted health officials after she returned to her home in Cardiff after visiting an infected country in West Africa.
The Welsh national told doctors she "may have been exposed" to the deadly virus which has killed hundreds across Liberia, Sierra Leone, Nigeria, Guinea.
She was put in quarantine at her home by health experts who feared she might be the first case in Britain.
Public Health Wales today confirmed she is not "at risk" after the 21-day incubation period passed without her developing further symptoms.
Nantyglo properties have gas supply cut
Wales and West Utilities say engineers have been been working throughout the night to restore the gas supply to approximately 755 properties in the Nantyglo area.
It says the burst water main, which led to water getting into a gas pipe, is in Waun Heulog.
The streets affected are:
Banna Bunglows
Bryn Awelon
Chapel Road
Cwm Crachen
Farm Road
Limestone Road
Limestone Road East
Lakeside Close
Lakeside Way
Market Road
New Road
Round House Close
Ty Heulwen
Waun Ebbw Road
Waun Ebbw Bunglows
Waun Fawr
Waun Heulog
Wesley Buildings
Woodlands Terrace
Our engineers have visited every property affected to make sure the gas supply is turned off, and are now working to remove the water from the gas pipe.

Once this is completed we will be visiting each property again to safely turn their gas supplies back on. We are working round the clock to resolve this issue.

This is a complex operation and we are as yet unable to let people know how long this work will take. We will keep the community informed as the work progresses throughout the day.
– Wales and West Utilities Spokesperson
Charity urges Welsh drivers to take regular eye tests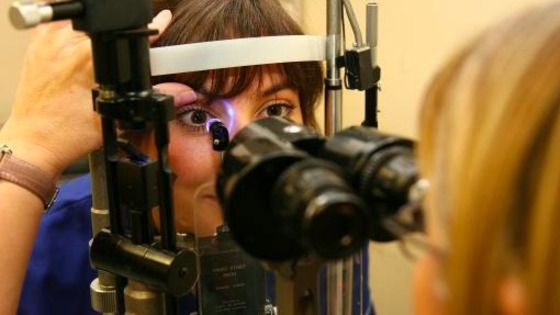 All drivers in Wales should be made to take a compulsory eyesight test, according to road safety charity Brake.
Figures released by the charity show a quarter of motorists in the UK hadn't had their eyes tested in more than two years - despite research suggesting you can lose up to 40% of your vision, before noticing.
Brake is urging the government to introduce a requirement for drivers to prove a recent, professional eye test when applying for a provisional licence, and every 10 years thereafter.
It's estimated this would save at least £6.7 million a year by preventing crashes.
Making sure your vision is up to scratch is crucial to safe driving, and though it may seem there are plenty of excuses to put off going to the opticians, none is good enough when it comes to putting people's lives at risk. If you drive, it's not just your own health you are jeopardising by neglecting your eyesight, but the lives of those around you.
– Julie Townsend, Brake
Newport bakery to 'cut 390 jobs'
Unions and managers at the giant Avana Bakery in Newport have been in talks over plans to shed nearly four hundred jobs. The news follows months of uncertainty about the future of the site.
Unions have promised to fight for every job, as our business correspondent Carole Green reports.
Load more updates
Back to top