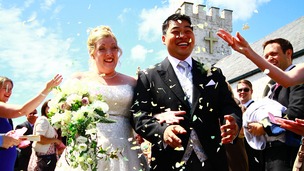 Bride pinned the World War One charms to her dress which are said to have protected her great-grandad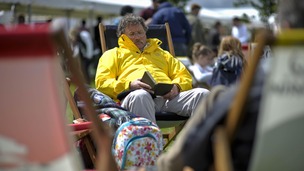 Visit Wales reveals the most visited free and paid for attractions throughout Wales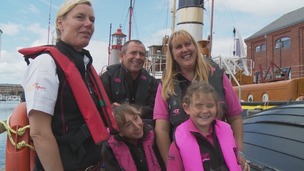 Natasha controls the boat by 'sipping and puffing' on a device designed by her engineer father.
Live updates
A woman living in Wales who was quarantined with a suspected case of Ebola has been given the all clear.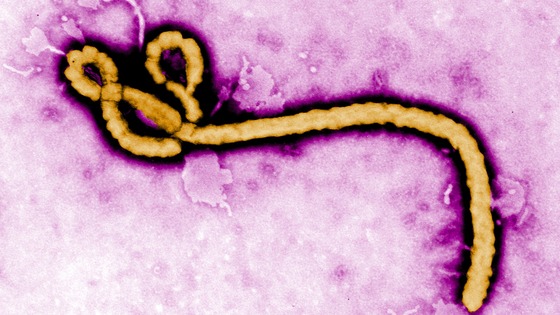 The woman alerted health officials after she returned to her home in Cardiff after visiting an infected country in West Africa.
The Welsh national told doctors she "may have been exposed" to the deadly virus which has killed hundreds across Liberia, Sierra Leone, Nigeria, Guinea.
She was put in quarantine at her home by health experts who feared she might be the first case in Britain.
Public Health Wales today confirmed she is not "at risk" after the 21-day incubation period passed without her developing further symptoms.
Nantyglo properties have gas supply cut
Wales and West Utilities say engineers have been been working throughout the night to restore the gas supply to approximately 755 properties in the Nantyglo area.
It says the burst water main, which led to water getting into a gas pipe, is in Waun Heulog.
The streets affected are:
Banna Bunglows
Bryn Awelon
Chapel Road
Cwm Crachen
Farm Road
Limestone Road
Limestone Road East
Lakeside Close
Lakeside Way
Market Road
New Road
Round House Close
Ty Heulwen
Waun Ebbw Road
Waun Ebbw Bunglows
Waun Fawr
Waun Heulog
Wesley Buildings
Woodlands Terrace
Our engineers have visited every property affected to make sure the gas supply is turned off, and are now working to remove the water from the gas pipe.

Once this is completed we will be visiting each property again to safely turn their gas supplies back on. We are working round the clock to resolve this issue.

This is a complex operation and we are as yet unable to let people know how long this work will take. We will keep the community informed as the work progresses throughout the day.
– Wales and West Utilities Spokesperson
Advertisement
Charity urges Welsh drivers to take regular eye tests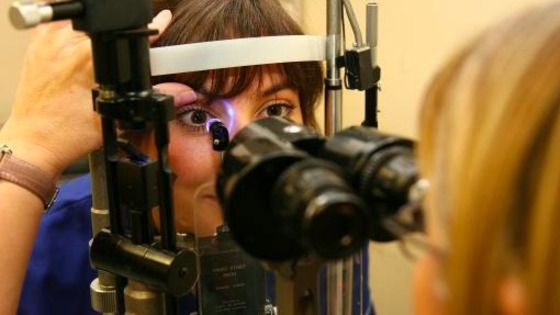 All drivers in Wales should be made to take a compulsory eyesight test, according to road safety charity Brake.
Figures released by the charity show a quarter of motorists in the UK hadn't had their eyes tested in more than two years - despite research suggesting you can lose up to 40% of your vision, before noticing.
Brake is urging the government to introduce a requirement for drivers to prove a recent, professional eye test when applying for a provisional licence, and every 10 years thereafter.
It's estimated this would save at least £6.7 million a year by preventing crashes.
Making sure your vision is up to scratch is crucial to safe driving, and though it may seem there are plenty of excuses to put off going to the opticians, none is good enough when it comes to putting people's lives at risk. If you drive, it's not just your own health you are jeopardising by neglecting your eyesight, but the lives of those around you.
– Julie Townsend, Brake
Newport bakery to 'cut 390 jobs'
Unions and managers at the giant Avana Bakery in Newport have been in talks over plans to shed nearly four hundred jobs. The news follows months of uncertainty about the future of the site.
Unions have promised to fight for every job, as our business correspondent Carole Green reports.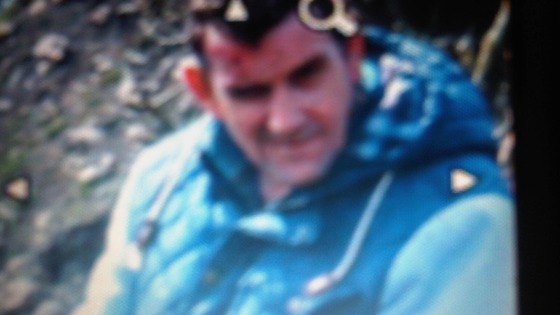 Gwent Police is appealing for information to find a 47-year-old man reported missing from his home in Pontlottyn in Caerphilly. David Glyn Jones has not been seen since 10am on Friday 15th August. He is described as:
white
5ft 11ins tall
medium build
has two tattoos on his arms, one of 'the Pogues,' the other 'Dire Straits'
wearing a green baseball cap, T-shirt, green/blue waistcoat, jacket and black and white trousers.
Police say he has links in the Abertridwr and Senghenydd areas. Anyone with information is asked to call Gwent Police on 101 quoting log 449 19/08/14.
Former chief of defunct charity on trial for fraud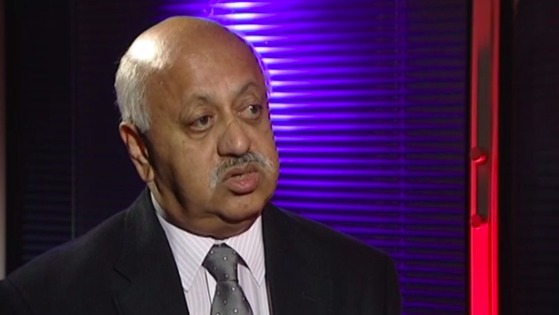 The former boss of the now-defunct All Wales Ethnic Minority Association (AWEMA) told a court a pension scene would have been offered to all employees, a court heard.
Nasir Malik, 65, is on trial at Swansea Crown Court accused of three counts of fraud. It's alleged he used charity funds to pay off more than £12,000 in credit card debt, as well £3,500 towards his own life insurance policy. He denies all the charges.
During cross-examination by prosecutor Jim Davies QC today, Malik told the court that the pension scheme would have been extended to all staff had the organisation not folded.
He admitted that some of AWEMA's accounts were inaccurate, but blamed the charity's finance director Saquib Zia for the errors. Malik told the court it was Mr Zia who incorrectly recorded his pension scheme as 'insurance' rather than 'life insurance' or 'Mr Malik benefit.' He said the responsibility for managing Mr Zia lay with AWEMA's treasurer Stephen Matthews.
Malik also told the court he had made a hand-written note to AWEMA board members saying he would be taking a pay cut to fund his life insurance policy.
The case continues.
Advertisement
Preparations continue for NATO Wales summit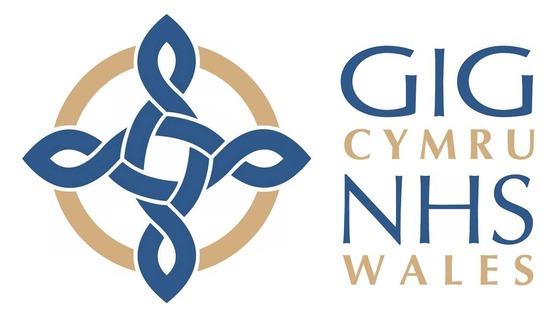 The minor injuries unit at Barry Hospital is to close for five days during the NATO summit.
Cardiff and Vale University Health Board says the short-term measure is being taken to help provide a triage service in Cardiff city centre to support police and ambulance services during the two-day summit next month.
The unit will close on 1st September and will reopen on 8th September.
The team has looked at a number of options to try and keep the minor injuries unit at Barry Hospital open over these few days, but unfortunately it has not been possible. The health board would like to apologise to anyone affected by these steps but would reassure them that the staff will be back in the unit on September 8.
– Alice Casey, Cardiff and Vale University Health Board

The health board is advising patients needing minor injury advice and support during the first week in September to contact their local GP or NHS Direct on 0845 46 47.
Report reveals flood risk investments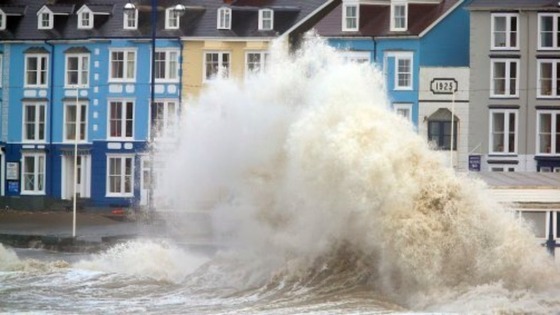 A new report by Natural Resources Wales has found that £165 million has been invested in flood and coastal protection schemes since November 2011.
The investment, from the Welsh Government and European funding,is thought to have directly reduced the risk of flooding for more than 6,500 homes and businesses.
Since November 2011, Wales has experienced destructive and extensive flooding, with more than a thousand homes and businesses hit in places like Ceredigion, St Asaph, Ruthin and Rhyl.
In total, floods caused an estimated £71 million of damage.
The flooding we have seen in recent years in communities like Ceredigion, St Asaph and Rhyl, and the impact it has on people's lives, shows how important this work is.

With climate change predicting that we are likely to see more extreme weather in the future, we are taking action now to make sure we can be more resilient to the increased risk of flooding.

There is much work still to be done, but it is encouraging to see so many people who have suffered in the past working together and taking steps to make themselves and their communities better prepared for flooding.
– Steve Cook, Natural Resources Wales
Newport bakery to 'cut 390 jobs'
Councillors in Newport say they're disappointed by news that the Avana Bakeries in Rogerstone are to cut nearly 400 jobs. James Crichton-Smith reports.
Newport bakery to 'cut 390 jobs'
Councillors and representatives in Newport have tweeted their disappointment at the news that reportedly 390 jobs are to go at the Avana Bakery site in Rogerstone.
My heart goes out to workers and families at Avana following jobs news - especially after the hope when the factory was bought in July.
Sad news for Avana Bakeries Welsh Gov need to demonstrate the expertise and provide support and assistance to ensure new orders forthcoming
Load more updates
Back to top