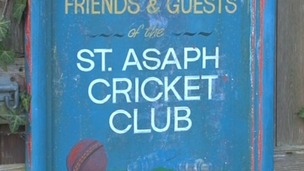 The club must raise £300,000 to replace facilities lost in November's devastating floods before cricket season begins.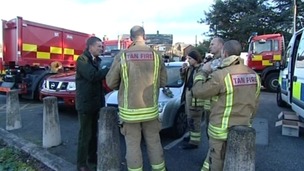 Volunteers helping the victims of flooding in north Wales say they've been 'overwhelmed with generosity'.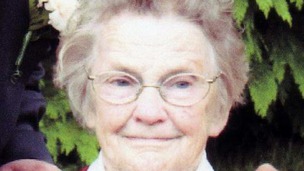 91-year-old Maggie Hughes died in her flooded home in St Asaph yesterday. Many people have returned to theirs today to assess the damage.
Live updates
£47m flood defence plans
The Welsh Government have announced details of where £47m will be spent on flood defences in 2013 and 2014.
The Environment Minister said the figure would include £4 million from the Wales Infrastructure Plan and over £6m from the European Regional Development Fund.
The announcement was made at a flood summit which was called to bring all key agencies together to consider how Wales can best respond to the threat posed by flooding. The Welsh Government says it will invest over £150m in flood and coastal erosion risk management during the life of this Assembly.
Swansea Vale which would receive £6.7 million to protect 290 businesses and homes
Ystradgynlais which would receive £2.5 million to protect 244 homes and businesses
Fairbourne which would receive £5.8 million to protect 420 homes and businesses
Pontarddulais which would receive £3 million to protect 246 homes and businesses
Coldbrook which would receive £1 million to protect 104 properties
Corwen would receive £2.1 million to protect around 100 homes
It is so important that we effectively target our funding for flood defence. That is why my national strategy includes a commitment to developing a national funding policy as well as a method for prioritising investment. A group has been set up to progress this work and once completed the National Programme of Investment will enable areas of Wales to be ranked according to risk from all sources of flooding and coastal erosion.
– John Griffiths AM, Environment Minister
£47m flood defence plans
Environment Minister John Griffiths says 'planning and preparation' are needed to cope with our changing climate.
At a summit today he is expected to set out how the £47m earmarked to support flood defence projects in Wales will be spent.
We know our climate is changing and that as a result we are set to see, and have already seen, an increase in rainfall and storms. Flooding and coastal erosion are two of the biggest natural hazards we face and can cause damage to homes, businesses, infrastructure, and in severe cases, loss of life.

What we need is early planning and preparation so we are ready to cope with the challenges ahead.
– John Griffiths AM, Environment Minister
Advertisement
£47m flood defence plans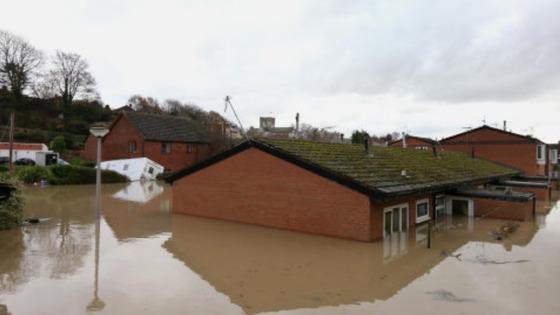 A summit is being held today to "take stock" of the ongoing work to manage flood risk in Wales following last year's erratic weather conditions.
The national summit, hosted by the Environment Minister, John Griffiths, will bring together organisations such as the Environment Agency, Met Office and Dwr Cymru to discuss opportunities for working together more.
Mr Griffiths will also set out how the £47m earmarked this year to support flood defence projects in Wales will be spent.
In November torrential rain swept across Wales flooding many areas and forcing people to evacuate their homes.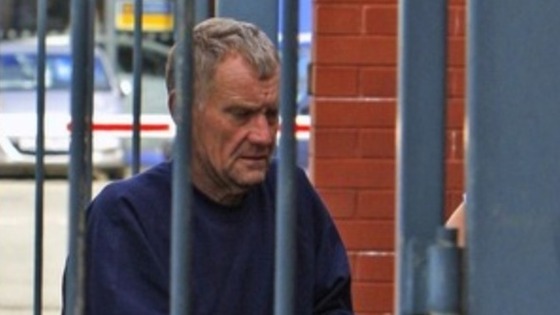 A man who killed his estranged wife before driving her body in the boot of his car to a police station in St Asaph has been found guilty of murder.
58-year-old John Yates, from Warrington, had admitted manslaughter. A jury at Caernarfon Crown Court heard he had a long history of violence against his wife Barbara. He is due to be sentenced next month.
'Body in boot' murder trial
A man on trial for murdering his wife described to court today the moments before she died.
The body of John Yates' wife Barbara was found in the boot of his car outside St Asaph police station last July.
Mr Yates, 58 and from Warrington, said they had been in his car together, arguing. He said he held his wife around the throat, headbutted her and hit her.
His defence barrister asked: "Did you hit her until she was was dead?" He replied: "I think so." He asked "Did you intend to kill her?" Mr Yates replied: "No. That was the last thing I wanted." "My head went. I had no plan", he said.
He told the court he covered her in a tarpaulin and drove the body to Wales. He denies murder, but admits manslaughter. The trial, at Caernarfon Crown Court, continues.
'Body in boot' murder trial
A jury at Caernarfon Crown Court heard today that John Yates beat and sexually assaulted his wife Barbara, seven months before her body was found in the boot of his car.
A friend of 49-year-old Barbara Yates said she saw her in hospital in December 2011 with "horrific injuries."
Mr Yates was arrested, but his wife withdrew her complaint, the court heard.
The 58-year-old from Warrington admits manslaughter, but denies murdering his wife.
Her body was found in the boot of his car outside the police station in St Asaph last July.
The trial continues.
Advertisement
'Body in boot' murder trial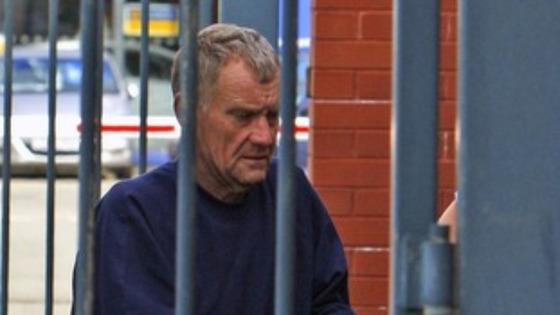 The trial of a man who handed himself in to North Wales police having driven from his Warrington home to St Asaph with the body of his estranged wife has started in Caernarfon Crown Court today.
John Yates, 58, admits manslaughter but denies a charge of murder.
Opening the case for the prosecution, barrister Wyn Lloyd Jones told the jury that the couple had been together for 3 decades - and that a history of domestic abuse had outlasted their relationship.
In 2009 Barbara Yates had decided to leave the marital home - when, he claimed to the jury - the verbal and physical abuse Mrs Yates allegedly suffered intensified.
On the 18th of July last year Mr Yates drove up to the police traffic centre in St Asaph - and handed himself in, saying :'I have killed my wife. I just had enough. I have mental health issues. She's in the back of the car'.
The case is expected to last around a week.
Authors inspire youngsters
A scheme to get youngsters reading with the help of childrens' authors has been so successful at the North Wales school which pioneered it that the Welsh Government is now urging the headteacher to spread the word.
The Patron for Reading Project has been developed at Ysgol Esgob Morgan in St Asaph - as Ian Lang reports.
Authors inspire youngsters
A North Wales school is marking the success of its reading scheme with a visit from Education Minister Leighton Andrews.
Ysgol Esgob Morgan in St Asaph launched its Patron of Reading project last May in a bid to get more youngsters reading with the help of children's author Helena Pielichaty.
Headteacher Tim Redgrave says the scheme has been so successful they've had to buy extra books for the school library.
Mr Redgrave came up with the scheme after seeing how author JK Rowling inspired children to read, and wanted Ysgol Esgob Morgan to have its own visiting author.
Now Ms Pielichaty visits the school regularly to work with pupils. When she's not able to visit, she writes a poem on her blog for the children to read and discuss and then write their own poems.
St Asaph telescope project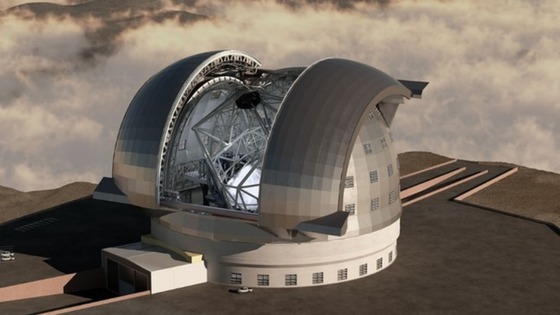 A team at Glyndwr University St. Asaph are working on a €5m project aiming to help mankind see to within a millisecond of the 'Big Bang'.
A team of 15 engineers are working on prototype mirrors for the 39m telescope, which will be the largest optical and near-infrared telescope in the world.
The telescope, due to be built in Chile in 2023, will eventually need over 900 specialist mirrors.
Glyndwr University says it is determined to secure the manufacturing of the mirrors in north-east Wales. It's claimed the move could create over 60 jobs and contribute €150m to the local economy.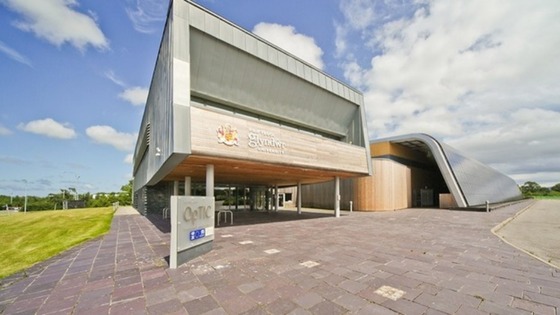 Load more updates
Back to top