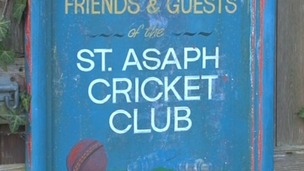 The club must raise £300,000 to replace facilities lost in November's devastating floods before cricket season begins.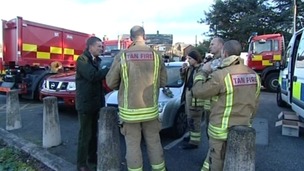 Volunteers helping the victims of flooding in north Wales say they've been 'overwhelmed with generosity'.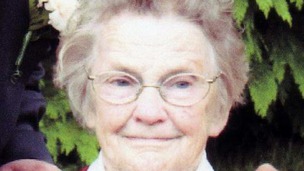 91-year-old Maggie Hughes died in her flooded home in St Asaph yesterday. Many people have returned to theirs today to assess the damage.
Live updates
St Asaph telescope project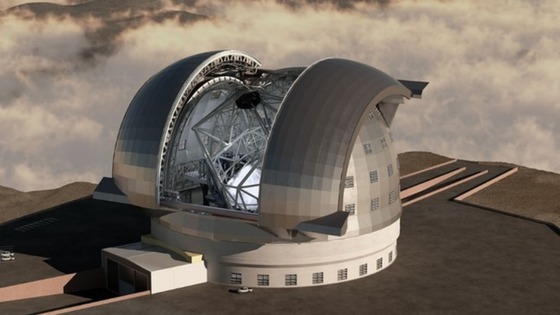 A team at Glyndwr University St. Asaph are working on a €5m project aiming to help mankind see to within a millisecond of the 'Big Bang'.
A team of 15 engineers are working on prototype mirrors for the 39m telescope, which will be the largest optical and near-infrared telescope in the world.
The telescope, due to be built in Chile in 2023, will eventually need over 900 specialist mirrors.
Glyndwr University says it is determined to secure the manufacturing of the mirrors in north-east Wales. It's claimed the move could create over 60 jobs and contribute €150m to the local economy.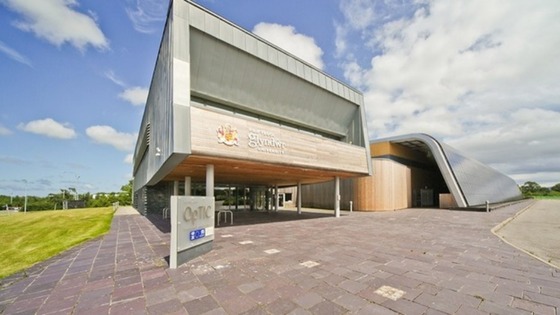 Denbighshire floods recovery
A report into flooding at the Glasdir Estate in Ruthin has found that a combination of factors caused the flooding of more than 100 homes.
The report, produced by Environment Agency Wales for the Welsh Government, concluded that;
debris blocking culverts stopped flood water from draining to the floodplain on the other side of the dual carriageway
gradients on the opposite side of the culvert meant that flood water could not drain to the wider floodplain and flood relief channel
heavily saturated ground in the lead up to the event as well as the sheer length of time the river Clwyd was in flood were also important factors
This report is an important part of our work to understand exactly what caused the flooding at the Glasdir housing estate.It is now important for those concerned to work together and learn the lessons from these floods. The report will help in assessing what steps are required to reduce the risk of flooding at Glasdir and improve flood risk management for communities across Wales.
– John Griffiths, Environment Minister

The report which is being distributed to the homes that were affected concludes that the earth bund which protects the Glasdir estate was overtopped due to these factors.

The Agency's flood experts produced a model of the event to replicate the flooding on 27 November.

An investigation of the site, evidence from eye-witnesses, and photographic evidence showed that

the culverts would need to have been 85% blocked in order to cause the flooding of the estate.

The report will now be shared with relevant bodies and organisations to reduce the risk in the future.
Advertisement
Denbighshire floods recovery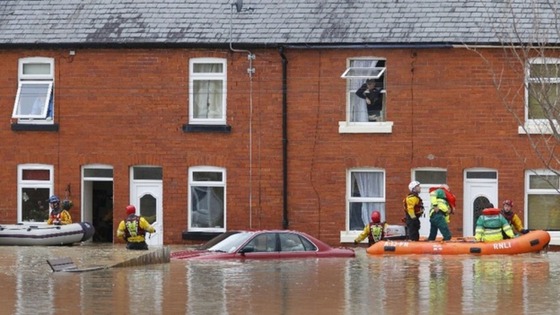 Denbighshire Council have relocated 4 CCTV cameras to provide further reassurance to the public in the areaswhich were most affected by the floods.
Denbighshire's Cabinet Lead Member for Environment, Councillor David Smith:
"The cameras will help provide reassurance to owners of empty properties and act as an additional deterrent to would-be criminals or anyone hoping to take advantage of potentially vulnerable home owners and families in the months ahead."
Denbighshire floods recovery
People flooded out of their homes in St Asaph last month talk to North Wales reporter Ian Lang about their new lives. They've been given free accommodation in a holiday camp for Christmas.
Denbighshire floods recovery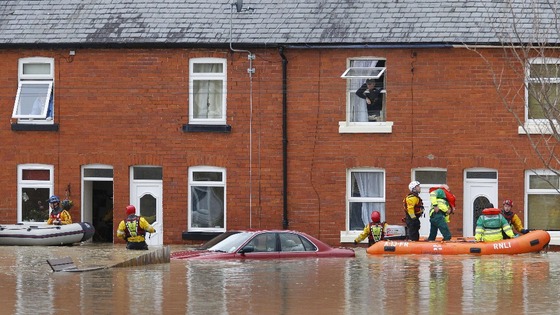 Following the recent flooding in St Asaph, almost 20 households will be forced to spend the festive period in temporary accommodation.
Significant damage to numerous properties across Denbighshire has meant that some residents have spent the last few weeks at the Robin Hood Holiday Camp in Rhyl.
Of all the properties flooded, 17 were damaged to such an extent that their occupants will not be able to move back until 2013.
Denbighshire floods recovery
A charity football match is being held this evening to raise money for the flood victims of St Asaph.
It has been two weeks since floods destroyed homes and businesses in the city and elsewhere, with hundreds facing homelessness this Christmas.
St Asaph City's side will face a team made up of Rhyl Athletic and Prestatyn Town players.
Advertisement
Denbighshire floods recovery
There are calls for more support for the many families who were driven out of their homes in the St Asaph and Ruthin floods. Many of them didn't have full insurance and even those with cover face months in temporary accommodation.
There are also fresh fears about cowboy builders targetting the most vulnerable, as Ian Lang reports.
Denbighshire floods recovery
Chris Ruane, MP for the Vale of Clwyd, says he's hugely concerned that people living in high flood-risk areas, including hundreds from St Asaph in his constituency, will be 'uninsurable' in future. He says he's already spoken to many people who there who had no insurance policy.
Denbighshire floods recovery
Free childcare today has been offered to families affected by the recent flooding in St Asaph. Children's activities at St Asaph Leisure Centre have also been organised by Denbighshire County Council between 10am and 2pm.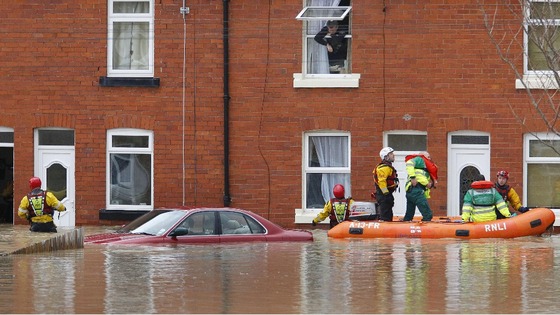 Jamie Groves, from the council, says: 'The event held at Ruthin Leisure Centre [last] Saturday was very well attended. Staff arranging the event have said they felt humbled to offer some kind of practical support that would entertain the children and provide them with a bit of normality.'
It's also meant 'to provide their parents with some time to carry out essential jobs. We hope that people affected by flooding in St Asaph take up this opportunity, but to also visit the Advice Centre at the library for any further information and support they require.'
St Asaph 'Big Bang' project
Engineers at Glyndwr University St. Asaph are working on the world's largest telescope, which aims to help mankind see to within a millisecond of the 'Big Bang'.
A team of 15 engineers are polishing seven prototype mirrors using advanced technology.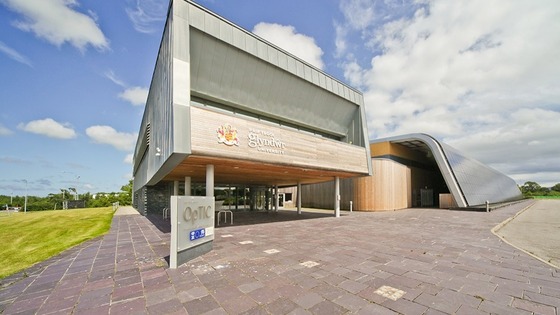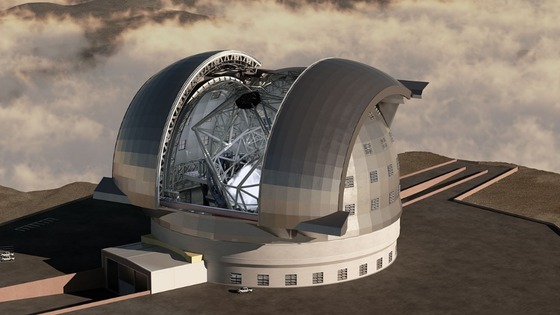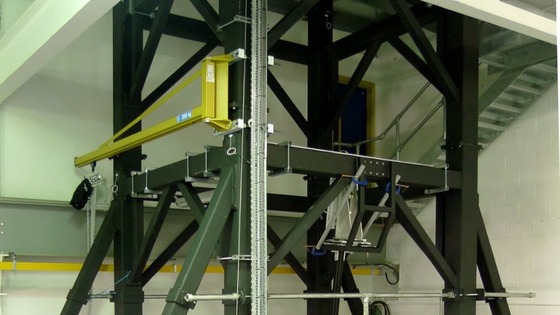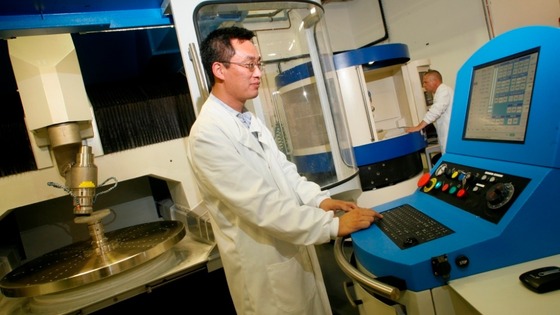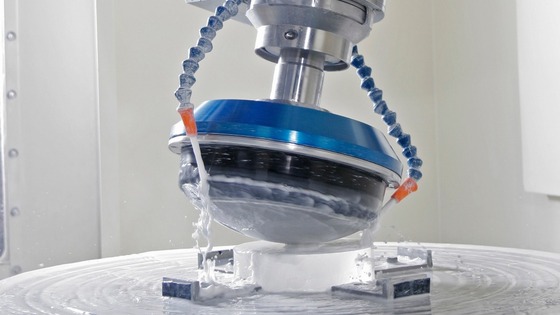 Load more updates
Back to top