Live updates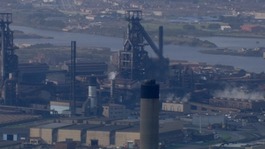 The Welsh Government says steel giant Tata's plans are "a massive vote of confidence in Wales."
Read the full story
Advertisement
Tata workers 'stay home' offer
Workers at the Tata steel plant in Port Talbot have been sent letters inviting them to stay home at half pay during March.
It's understood that the majority of the 5000 workers based there have been offered the deal.
A spokesman said the scheme was "a very flexible approach"
The invitation is entirely voluntary asking if we would like to take time off at 50% pay during March. We are looking to reduce our operating costs at a time when we face tough economic pressures and when we are about to carry out major engineering work which shows a commitment to the plant's future
– Robert Dangerfield, Tata spokesman
Back to top