Another strike for Crown Post Office workers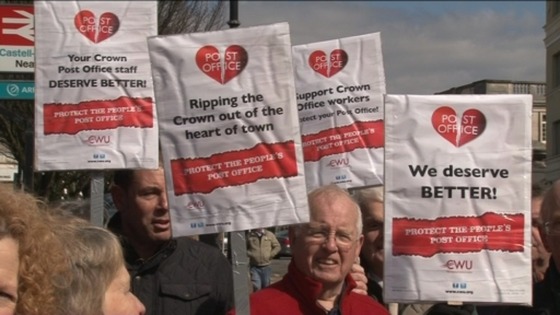 Staff at Crown Post Offices across Wales are to hold another strike next week over proposals to offer their sites for franchise. Workers at Neath, Carmarthen, Morriston, Port Talbot, Holyhead and Llangefni held pickets during the Easter weekend over fears that their services will be downgraded.
But the Post Office says that it faces harsh commercial realities.