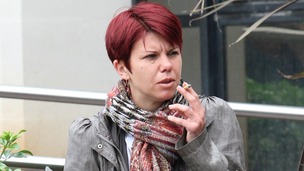 A Swansea mother has today been found guilty of poisoning to death her six-week-old daughter.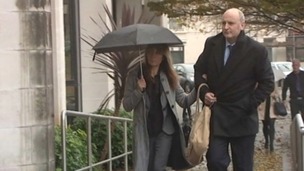 Anna Ryder Richardson has been cleared of safety breaches after an incident at her wildlife park which left a young boy seriously injured.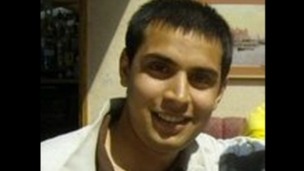 The jury has seen CCTV footage of alleged killers the day 17-year-old Aamir Siddiqi was stabbed to death at his home.
Live updates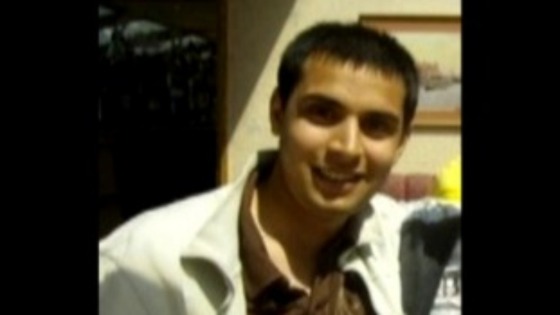 A jury has heard that one of the men accused of stabbing to death a 17-year-old student in his Cardiff home is said to have visited a shop to ask about buying gloves on the day of the incident.
Aamir Siddiqi, 17, was stabbed on the doorstep of his home in Roath, Cardiff, in April 2010.
Ben Hope and Jason Richards have denied murdering the 17-year-old and attempting to murder his parents.
Today the jury heard a statement from a Cardiff shop owner who claimed the men visited the shop on the day Aamir was stabbed. The statement claimed that one of them bought a reel of tape before asking whether the shop sold gloves.
The trial continues at Swansea Crown Court.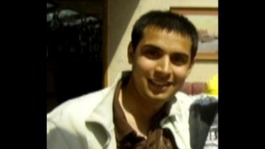 Swansea Crown Court has heard that the alleged murder of Aamir Siddiqi was a 'contract killing' – but the wrong person was targeted.
Read the full story
Advertisement
Siddiqi jury retires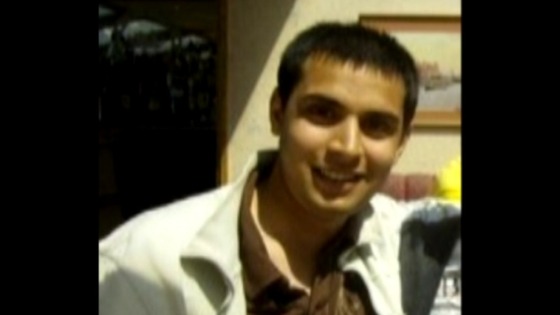 The trial has begun today of two men accused of murdering teenage boy, Aamir Siddiqi. Ben Hope and Jason Richards have denied murder at Swansea Crown Court.
This morning, prosecuting barrister, Mr Harrington, described the case as a "contract killing".
"They have been recruited for the attack. Tragically the killers went to the wrong house. They made a colossal mistake, a fatal mistake for Aamir." – Prosecuting barrister, Mr Harrington.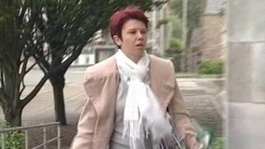 Michelle Smith has been found guilty of killing her six-week-old daughter. She has been sentenced to life with a minimum of 12 years.
Read the full story
TV star walks free from court
TV presenter Anna Ryder Richardson has appeared appeared in court today charged with offences over a toddler and his mother crushed by a tree at her Pembrokeshire zoo in August 2010
The former 'I'm a Celebrity...' contestant is accused of breaching health and safety laws after the mum and her three-year-old son were injured by a falling branch.
Gruff Davies-Hughes was left fighting for his life after the tree hit him on the head and had to spend three days in intensive care.
Emma Davies-Hughes, 28, suffered injuries to her head leg, pelvis, and arm in the Manor House animal Park owned by Ryder Richardson and her husband in West Wales.
Ryder Richardson, 48, and restaurateur husband Colin MacDougall, 46, both denied breaches of the Health and Safety at Work Act 1974.
Both the defendants and their company were responsible for running the wildlife park.

"They were given expert advice in regard to trees and branches on the premises. It is our case that they did NOT follow that advice."
– Simon Morgan, prosecutor
Cancer cure fraud sentencing
Judith Green was one of the victims of Reginald Gill, convicted today of sexual assault and fraud. He told her that she had cancer, but that he could cure it in two days.
Advertisement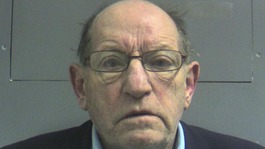 A West Wales pensioner, who molested women after giving them a bogus cancer diagnosis, has been jailed.
Read the full story
Cancer cure fraud sentencing
A couple who falsely claimed they could cure cancer to defraud and abuse their victims are due to be sentenced today.
Reginald Gill, 77, and his wife Leila, 35, from Cwmduad, Carmarthenshire were found guilty of sexual assault and fraud in February.
Mr Gill - who has no medical qualifications - deliberately misdiagnosed two women with cancer and used an electric probe he claimed could cure it to sexually assault them.
He has avoided jail time twice after complaining of illness at previous sentencing hearings. Gill had been warned to expect a jail term.
Their sentences will be handed down at Swansea Crown Court.
Guilty verdict in Narberth murder trial
Dyfed Powys Police have welcomed today's guilty verdict in the trial of John Mason.
The west Wales force thanked Angelika Dries-Jenkins' family and the local community for their support throughout the complex investigation.
Angelika Dries-Jenkins was tortured for the PIN number of her bank account, she was murdered, her car stolen and her bank account emptied, but that was not enough for John Mason. He has put Angelika's family through a three week murder trial, he has lied from start to finish and shown no remorse whatsoever.

Today's verdict is welcomed, it reflects the strength of Angelika's family and is a credit to the members of the community who havecome forward as witnesses.
– Detective Sergeant Paul Callard, Dyfed Powys Police
Guilty verdict in Narberth murder trial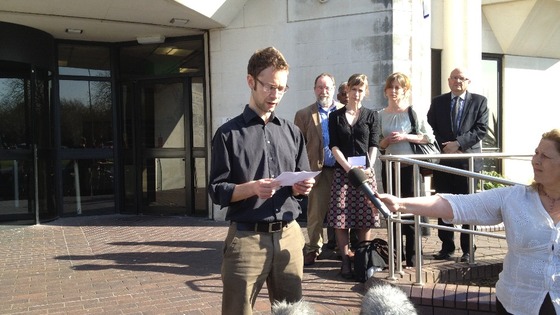 The son of Angelika Dries-Jenkins has read out a statement on the steps of Swansea Crown Court following the life sentence handed down to John Mason after being found guilty of murdering his mother.
"Words cannot adequately describe our relief that the jury have today found John Mason guilty of terrorising, murdering and over the following days continuing to steal from our mother...
John Mason has through his actions made victims not only of our mother and her family but indeed those in the wider community. What he stole goes far beyond her money."
Load more updates
Back to top