Glaciologists from Aberystwyth University will fly to Antarctica at the beginning of November to study large lakes forming on the surface of ice shelves.
Professor Bryn Hubbard and Dr David Ashmore from the Department of Geography and Earth Sciences' Centre for Glaciology will be working with collaborators from Swansea University on the Larsen C ice shelf.
Larsen C covers an area two and a half times the size of Wales
It's a long, fringing ice shelf in the northwest part of the Weddell Sea, extending along the east coast of the Antarctic Peninsula.
Professor Hubbard and Dr Ashmore will be using hot water to drill up to 150m down into the 200m deep ice shelf to study the many layers of ice that make up Larsen C.
The ice shelf is significant for scientists trying to understand the effects of climate change on Antarctica.
Two other ice shelves in the area, Larsen A and B, have broken up and disappeared since 1995 and scientists have been trying to understand why.
"Despite its accessibility, this region of Antarctica is surprisingly poorly known on the ground. Dark patches on satellite images appear each summer and these are interpreted as large surface melt ponds, but no one has actually studied them on the ground; to date we don't even have a photograph of the lakes we believe we will see on Larsen C.
– Professor Bryn Hubbard Aberystwyth University
A team of researchers from Swansea University, using the University's Centre for NanoHealth, say they have developed a highly sensitive graphene biosensor with the capability to detect molecules which show signs of increased cancer risk.
They say the newly developed graphene biosensor could ultimately help to provide a rapid diagnosis at the point of care.
In comparison with other bioassay tests, the sensor was over five times more sensitive.
Conventionally, graphene is produced by stripping layers from graphite.
However for a biosensor, a large substrate area is required in order to produce patterned graphene devices.
The researchers used conditions of low pressure and very high temperatures in order to grow graphene on a substrate of silicon carbide.
The graphene devices were then patterned by using methods similar to those used when processing semiconductors.
The team then attached antibody bioreceptor molecules that could bind to specific target molecules in urine, saliva or blood.
Advertisement
Swansea University is to award an Honorary Degree today to Welsh singer/songwriter Cerys Matthews.
The award is part of the University's annual Summer congregations, held in the city's Brangwyn Hall.
Cerys Matthews was born in Cardiff and raised in Swansea. She first came to public attention as the lead singer for rock band Catatonia. She is also an accomplished author, especially of children's literature and verse.
Since 2008 she has programmed and hosted her own show on BBC Radio 6 Music, and in June this year she was recognised in the Queen's Birthday Honours List, receiving an MBE for her services to music.
Wales rugby star Alun Wyn Jones will receive an honorary degree from Swansea University today.
He was born in Swansea and graduated from the university in July 2010, after completing his law degree part-time while playing rugby at the top level.
The 29 year old second row is now being recognised for his outstanding achievements as a rugby player with the Ospreys, Wales and the British and Irish Lions.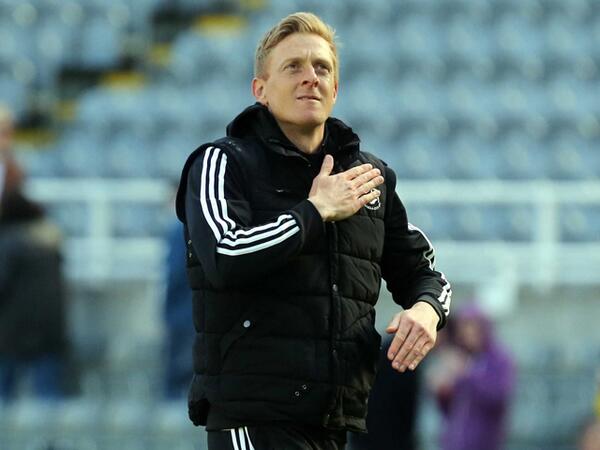 Chairman Huw Jenkins on Monk: "Garry represents all the strong values we hold so dearly as a football club…" (1/2) http://t.co/MDZsErvHO5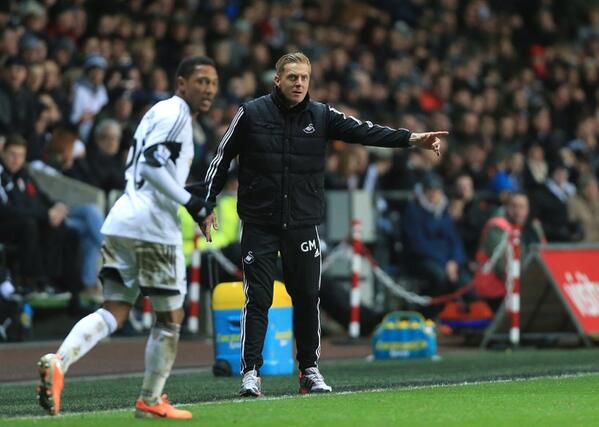 Chairman Huw Jenkins on Monk: "We have all been impressed with his work-rate and commitment since taking over the reins in February." (2/2)
Scientists say a ground breaking study, by a team of academics led by Swansea University, could have far-reaching implications for the control of mosquito larvae across the world.
They say the study, into the mechanisms by which the insect fungus Metarhizium anisopliae kills mosquito larvae, has been published by the PLOS One research journal.
Professor Tariq Butt:
'The results from the study show that by simply casting the fungus spores on water we should be able to help to defeat troublesome life threatening colonies of mosquitoes which have been gradually moving north into Europe as the climate warms up.'
'Trials are currently taking place in Africa and the findings would have important consequences for tackling malaria and other mosquito transmitted diseases.'
Advertisement
A new study could pave the way for a £5m investment that could change the lives of children in care in Wales.
Experts from Cardiff and Swansea University, along with the charity Children in Wales, are looking at how to help those children flourish.
Swansea University has conferred an Honorary Degrees on Skewen-born singer and songwriter Bonnie Tyler and Welsh rugby legend, Gareth Edwards.
At the ceremony Bonnie said, "To be made an Honorary Fellow by my "home" University is a tremendous honour. I am so delighted to be here today to accept this award."
Gareth who signed for Swansea Town at the age of 16 before committing to rugby said, "Swansea had a huge impact on my early life, as I was growing up in Gwaun Cae Gurwen not far from the city."
Bonnie Tyler will receive at DLitt Honorary Degree this afternoon from Swansea University at a ceremony in the Brangwyn Hall. The university is handing out about 3,000 degrees in graduation ceremonies this week.
Among them will be a handful of people chosen to receive honorary degrees to mark what they have achieved in public life.
Earlier this year Bonnie Tyler represented the UK at the annual Eurovision Song Contest which was held in Malmo in Sweden.
Welsh rugby legend Gareth Edwards CBE will also receive an Honorary LLD degree. Between 1967 and 1978 Edwards won 53 caps for Wales, including 13 as captain.
He also played ten times for the British and Irish Lions, including playing for the legendary 1971 team and the unbeaten 1974 side in South Africa.
A £20m investment is set to give Swansea University one of the most up to date engineering departments in the world.
The money from the European Regional Development Fund was announced at the beginning of the construction phase for the new Science and Innovation Campus, which is expected to create thousands of jobs in the city.
Megan Boot reports.
Load more updates