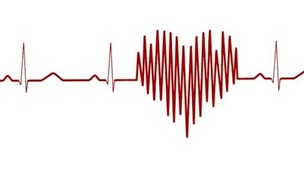 Find out what heart disease is, and how you can reduce the risk of getting it.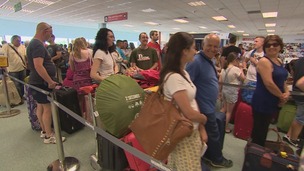 Roads, railways and airports are facing one of their biggest days of the year with the traditional start of the summer holiday season.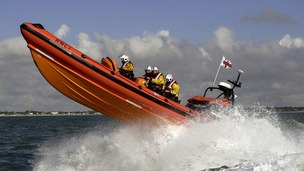 17 people accidentally died around the Welsh coast last year, while a further 65 were saved by RNLI crews and lifeguards
Live updates
Row over subsidy for Welsh government canteens
Food critics may be impressed with the menu and the prices but the Welsh Government's staff canteens have come under criticism.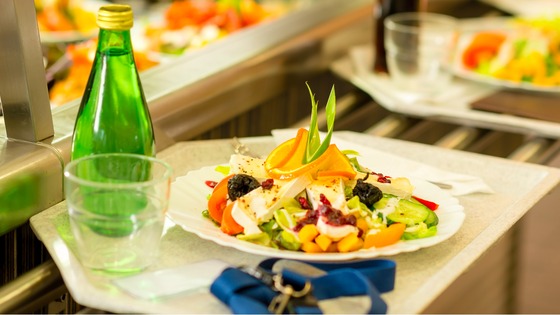 The cost of meals for workers at the Welsh Government's Cathays Park headquarters and its other offices around Wales is leaving a bad taste in the mouths of some.
Taxpayers in Wales have seen their financial contribution towards lunches for ministers and staff rise by an eye-watering 61% since 2010, according to figures released by Welsh Conservatives.
They say the subsidy has cost taxpayers £1,373,702 in the past four years, during which time many workers have had their pay frozen.
On the menu are dishes such as:
Chicken and seafood paella with saffron shallots, cooked in a 'live chefs' theatre' for £3.25.
Grilled Welsh pork loin steak with leek and black pudding mash for just £2.95.
A Welsh Government says the claims are a "staggering hypocrisy from a Welsh Tory AM whose colleagues and staff eat in a subsidised canteen" and a subsidy they are happy to support.
The increase in contract value reflects the extended scope of the contract which has risen from five sites to ten. The cost of catering across our administrative estate has been reduced by 47% under the new contract arrangements which began in April this year.
– Welsh Government spokesperson

What are your thoughts on the meal subsidies? Let us know at wales@itv.com or at Facebook and twitter @ITVWales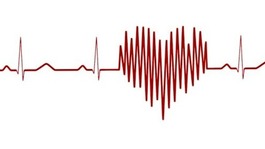 Find out what heart disease is, and how you can reduce the risk of getting it.
Read the full story
Advertisement
Staff shortage causes more delays at Passport Office
A family from Newport has travelled hundreds of miles to Peterborough to pick up a passport. They say it's hard to sympathise with passport staff striking when there is a backlog of applications.
Staff shortage causes more delays at Passport Office
Problems with backlogs and delayed passports are still ongoing after the the highest demand for 12 years.
Yesterday, the PCS walked out over staff shortages saying poor staffing levels were partly responsible for the delays earlier in the year.
Last month the Home Office redeployed hundreds of staff to deal with a backlog of 30,000 applications, but some people are still experiencing delays putting holidays and trips abroad in jeopardy.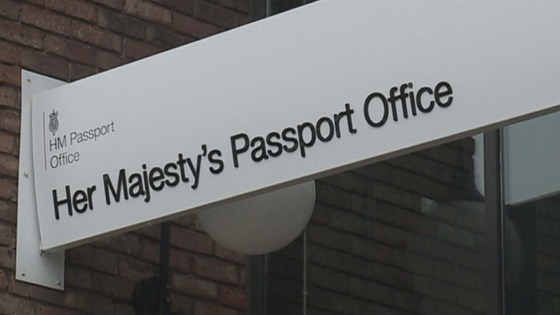 14-year-old Megan Richards from Newport is one of thousands of people affected by yesterday's strike.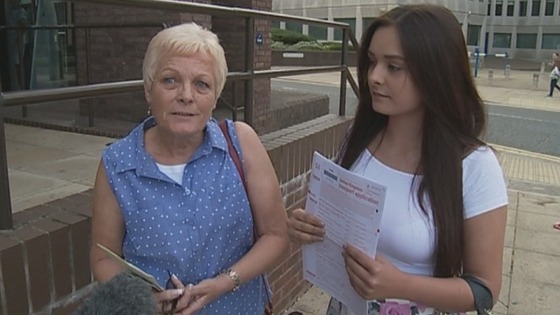 Megan's grandmother Christine Richards said they had to travel to Peterborough.
"This is the first appointment we could get. We couldn't get one in Newport at all. The people have a right to strike... but when it impacts on you personally it's sometimes a little bit difficult to be sympathetic."
A spokesperson for the Home Office said the strike was 'irresponsible' and will lead to further inconvenience for customers.
Report shows fall in heart disease numbers
The number of people living with heart disease in Wales is falling, according to a new report out today.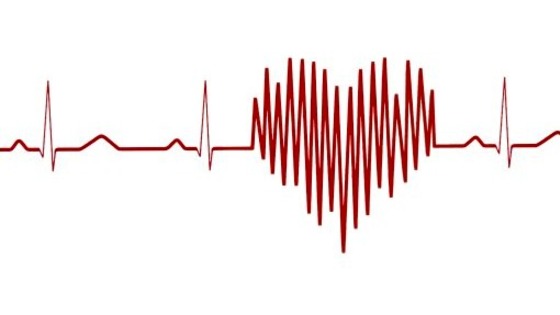 The report 'Together for Health' published by the Welsh Government, shows there were 125,567 people living with coronary heart disease in in 2012-2013.
That's 8,040 fewer than in 2006-07, which is a reduction of 6%.
Heart disease however remains an issue in Wales claiming the lives of more than 4,300 people a year.
Treating such diseases also remains a concern making up 8% of the overall NHS expenditure. Between 2011-12 on circulatory disease, which includes stroke and cardiac diseases, hospitals spent more than £442m.
"This report shows a drop in both the number of people living with heart disease and dying from it. Admissions to hospital have also fallen as a result of better care in community settings.

"However, we must continue to tackle heart disease which remains a major cause of death in Wales. We will continue to invest in services, improve early diagnosis and prevent the causes of the disease, including cutting smoking levels and encouraging people to adopt healthier lifestyles."
– Prof Mark Drakeford, Health Minister
Wales marks the centenary of World War One
This is the concluding episode in our series marking the centenary of the start of World War One.
Tonight's edition looks at the heroic efforts of the 1st Monmouths who - against all the odds - helped hold the line at the Second battle of Ypres.
It also features a tribute to Welsh air ace Ira Jones.
Click below to catch up with earlier programmes in the series
Advertisement
138 jobs created at Swansea electronics firm
Economy minister Edwina Hart says an investment of more than half a million pounds will secure the future of an electronics firm in Swansea.
Trojan Electronics will see its workforce almost doubled after the Welsh Government announced it will invest over £625,000 in a new headquarters.
This innovative support package is a prime example of how the Welsh Government is supporting business growth. The refurbished building will create the environment for Trojan Electronics to operate more efficiently while ensuring it has space to expand to meet the projected increased demand for its services.

The investment is not only creating a significant number of new jobs in one of our key sectors but also secures the future of the business. I am also delighted that Richard Hayward Properties is refurbishing an important industrial building and bringing it into employment use, helping to regenerate the area and ensuring Trojan Electronics has a sustainable long term future in the region.
– Edwina Hart, Economy Minister
138 jobs created at Swansea electronics firm
Around 138 jobs are to be created at Trojan Electronics in Swansea as part of a £2.1m investment by the Welsh Government.
Work will start today on a new £625,000 headquarters which will see two of the current Trojan sites move into one.
The new jobs will almost double the current workforce. The new offices are expected to be completed next year.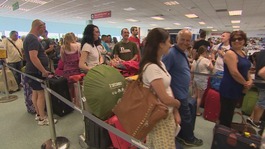 Roads, railways and airports are facing one of their biggest days of the year with the traditional start of the summer holiday season.
Read the full story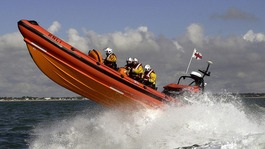 17 people accidentally died around the Welsh coast last year, while a further 65 were saved by RNLI crews and lifeguards
Read the full story
Load more updates
Back to top