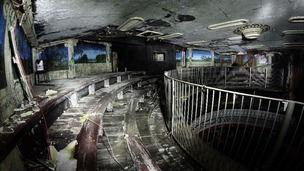 Built 125 years ago, the theatre remains closed to the public.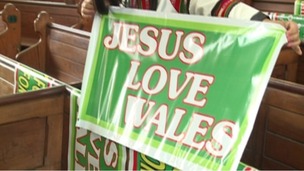 Keishing James and his wife have spent tens of thousands of pounds renovating the Hermon Chapel.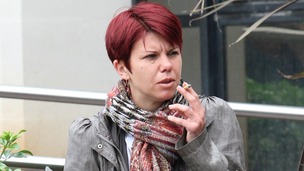 A Swansea mother has today been found guilty of poisoning to death her six-week-old daughter.
Live updates
Tidal Lagoon to boost economy
A new report says the development of a tidal lagoon in Swansea Bay could create nearly 2,000 jobs and bring £300m to the local economy.
But, concerns have been raised about the plans, with some locals questioning the environmental and visual impact the structure will have on the bay.
Although the lagoon will give facilities for water sports that will obviously attract some tourists to the city, tourism in the Mumbles and Gower area will be adversely affected.

Once it's here we will be stuck with it for over a 100 years.
– Anthony Colburn, Mumbles Councillor

Tidal Lagoon Swansea Bay Ltd, the company behind the development, say the earliest work could start on the construction is 2015, should the UK Government give it the green light.
Tidal Lagoon to boost economy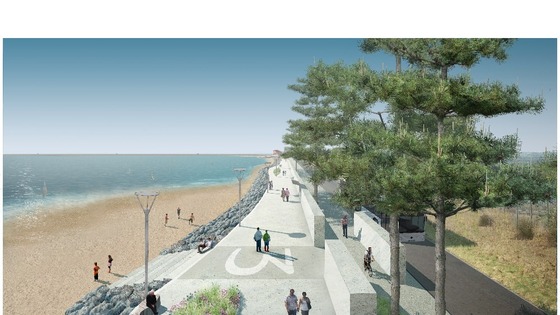 The development of a tidal lagoon in Swansea Bay could create nearly 2000 jobs and bring £300million to the local area, according to a new report.
Plans have been put forward to create a tidal lagoon on Swansea's shoreline that will generate enough electricity to power 100,000 homes.
Tidal Lagoon Swansea Bay Ltd say the structures turbines would generate electricity by harnessing the power of Swansea's strong tide.
Should the project get the go-ahead its expected the 6.5 mile long structure will be completed by 2018.
Advertisement
Dave Ratcliffe from Treboeth in Swansea has become famous for his amazing chocolate creations at Brighton shop 'Choccywoccydoodah'.
Dave makes show-stopping cakes for chocolate lovers and celebrities around the world - but makes time to regularly visit his mum Pat, who still lives in Swansea.
You can see more on 'Time of Your Life' on ITV Cymru Wales, tonight at 10.35pm.
Unisex school toilets
Staff at a Swansea school have been showing off their latest designer facility -- a unisex toilet area where the washing facilities - but not the cubicles - are shared. The school says the new arrangements are reducing the amount of bullying.
But some parents have questioned the decision to install them, as Tom Sheldrick reports.
Unisex school toilets
The mother of a girl who attends Morriston Comprehensive School told ITV News that younger children may be intimidated having to use unisex toilets.
Emma Rees, who has a 13-year-old daughter, at the school says she's told her not to use the toilets. She says young girls need their privacy in toilets.
Unisex school toilets
Morriston Comprehensive School headteacher Wayne Newton says the unisex toilets have helped reduce 'traditional' problems such as bullying and loitering. He told ITV News that the use of CCTV cameras in the communal areas meant they are also safer than the old single-sex loos.
Advertisement
Unisex school toilets
Pupils at Morriston Comprehensive School told ITV News the introduction of unisex toilets allowed them to show how mature they are. They said teachers monitor the loos to make sure no one is bullied.
Unisex school toilets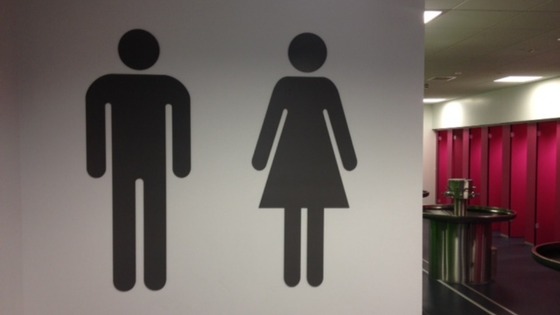 Parents at Morriston Comprehensive School in Swansea are advising their children not to use the toilets after they were changed to unisex.
The toilets have separate cubicles for boys and girls and the doors reach from floor to ceiling.
The only shared area are the wash basins.
Both the school and Swansea Council say that the new toilets have reduced incidents of bullying and loitering.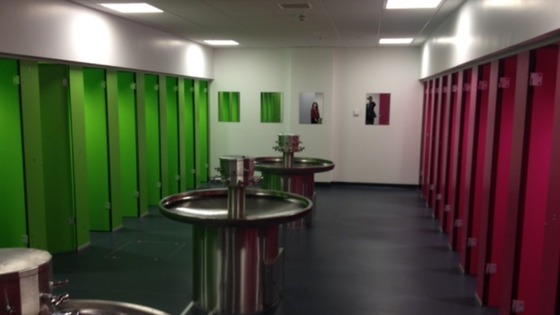 Man charged over sexual assault
A man has been charged following a sexual assault in Swansea. Daniel Keith James, 21, has been charged with rape, robbery, sexual assault, and threatening a person with a weapon
The incident happened on Wednesday, November 20. Mr James has been remanded in custody and is due to appear at Swansea Magistrates' Court today.
Man charged over sexual assault
Police have arrested a 21 year-old man in connection with a serious sexual assault which happened near Swansea Civic Centre at around 5.40pm on Wednesday.
The female victim, who is aged in her 50s, was walking from her work place to her car when she was threatened before being sexually assaulted.
The man was arrested in the Swansea area and is currently in custody at Swansea Central Police Station.
South Wales Police say the investigation is continuing.
Load more updates
Back to top