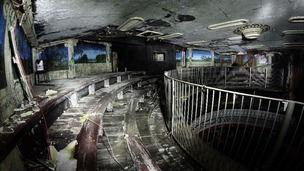 Built 125 years ago, the theatre remains closed to the public.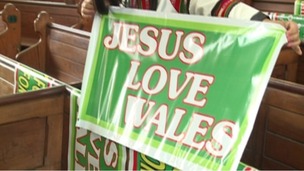 Keishing James and his wife have spent tens of thousands of pounds renovating the Hermon Chapel.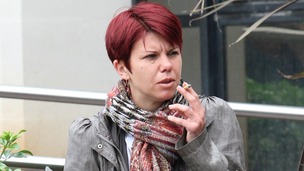 A Swansea mother has today been found guilty of poisoning to death her six-week-old daughter.
Live updates
Guide dog attacked in Swansea
A Swansea woman - whose guide dog was attacked whilst they were out delivering Christmas cards - is calling for the law to be changed. Julie Rees wants the courts to treat attacks on guide dogs as seriously as if the owner themselves had been attacked.
She's now waiting to find out if her dog Gwen will recover from the trauma of the event, and be allowed to guide her again. Megan Boot went to meet them.
Guide dog attacked in Swansea
Guide Dogs Cymru has told ITV News they would like to see people prosecuted after a woman from Swansea was left unable to leave her house after her guide dog was attacked.
Andrea Gordon said:
"We support the law which we hope will come into place for an attack on a guide or an assistance dog to be a prosecutable offence so to be treated seriously so that it does give vulnerable people some protection."
Advertisement
Guide dog attacked in Swansea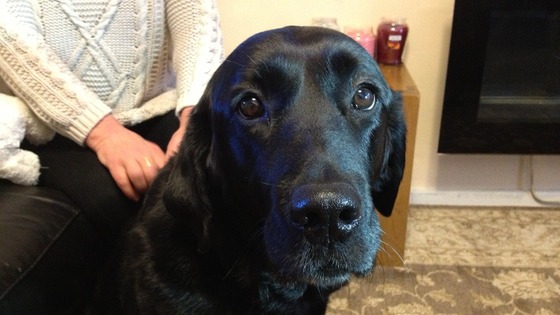 Julie Rees told ITV News she tried to shield her guide dog Gwen from the attack, but the other dog clamped down on Gwen's throat and would not let go.
She said: "The bite marks were not that deep, but they were quite near her windpipe. It could have been a lot worse. It is horrendous for any dog to be attacked, but Gwen is my eyes. I can't get about without her."
Charity Guide Dogs Cymru, which is supporting Mrs Rees, told her Gwen will need assessment and re-training before she can work again.
Guide dog attacked in Swansea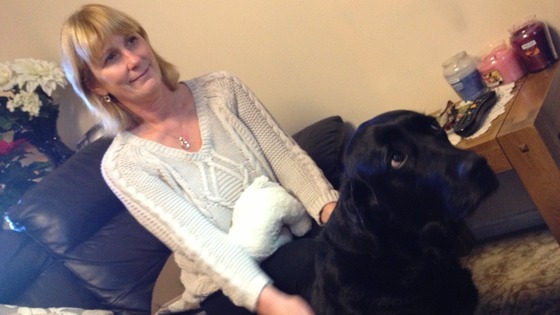 A blind woman from Swansea says she's unable to go out after her guide dog was attacked while they delivered Christmas cards.
Julie Rees' black labrador Gwen suffered puncture wounds and bruising after she was attacked by a loose dog in the Fforestfach area of Swansea on Thursday.
Mrs Rees said the attack only stopped when two men managed to free Gwen from the jaws of the other dog, described as a small brown and white Staffordshire cross. Police were called and the animal was taken away.
Tidal Lagoon to boost economy
A new report says the development of a tidal lagoon in Swansea Bay could create nearly 2,000 jobs and bring £300m to the local economy.
But, concerns have been raised about the plans, with some locals questioning the environmental and visual impact the structure will have on the bay.
Although the lagoon will give facilities for water sports that will obviously attract some tourists to the city, tourism in the Mumbles and Gower area will be adversely affected.

Once it's here we will be stuck with it for over a 100 years.
– Anthony Colburn, Mumbles Councillor

Tidal Lagoon Swansea Bay Ltd, the company behind the development, say the earliest work could start on the construction is 2015, should the UK Government give it the green light.
Tidal Lagoon to boost economy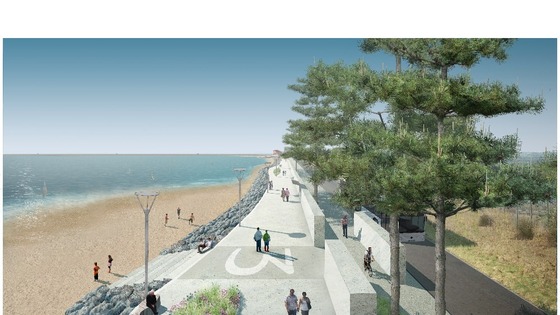 The development of a tidal lagoon in Swansea Bay could create nearly 2000 jobs and bring £300million to the local area, according to a new report.
Plans have been put forward to create a tidal lagoon on Swansea's shoreline that will generate enough electricity to power 100,000 homes.
Tidal Lagoon Swansea Bay Ltd say the structures turbines would generate electricity by harnessing the power of Swansea's strong tide.
Should the project get the go-ahead its expected the 6.5 mile long structure will be completed by 2018.
Advertisement
Dave Ratcliffe from Treboeth in Swansea has become famous for his amazing chocolate creations at Brighton shop 'Choccywoccydoodah'.
Dave makes show-stopping cakes for chocolate lovers and celebrities around the world - but makes time to regularly visit his mum Pat, who still lives in Swansea.
You can see more on 'Time of Your Life' on ITV Cymru Wales, tonight at 10.35pm.
Unisex school toilets
Staff at a Swansea school have been showing off their latest designer facility -- a unisex toilet area where the washing facilities - but not the cubicles - are shared. The school says the new arrangements are reducing the amount of bullying.
But some parents have questioned the decision to install them, as Tom Sheldrick reports.
Unisex school toilets
The mother of a girl who attends Morriston Comprehensive School told ITV News that younger children may be intimidated having to use unisex toilets.
Emma Rees, who has a 13-year-old daughter, at the school says she's told her not to use the toilets. She says young girls need their privacy in toilets.
Unisex school toilets
Morriston Comprehensive School headteacher Wayne Newton says the unisex toilets have helped reduce 'traditional' problems such as bullying and loitering. He told ITV News that the use of CCTV cameras in the communal areas meant they are also safer than the old single-sex loos.
Load more updates
Back to top