Services are underway in Lochnegar to commemorate the battle of the Somme which began 100 years ago.
The area is well-known for a 300ft crater formed by an allied explosion during the battle.
Lochnagar Crater is now a peace memorial dedicated to "fellowship and reconciliation" between all nations who fought on the Western Front.
Pastor John Pressdee said: "Help us remember our common humanity, and as we celebrate the young lives who died in the pursuit of peace, help us to apply the lessons and to learn the lessons of history so that we would never have to travel that road again."
Some sunshine out there at the moment but my advice is to make the most of it! There's wet weather on the way!
Read the full story ›
Advertisement
An overnight vigil is taking place this evening to commemorate 100 years since the bloodiest day in the history of the British Army.
Read the full story ›
100 years ago soldiers were about to go into the largest battle of WW1. A vigil to remember the Battle of the Somme has begun at Llandaff Cathedral to honour those who fought.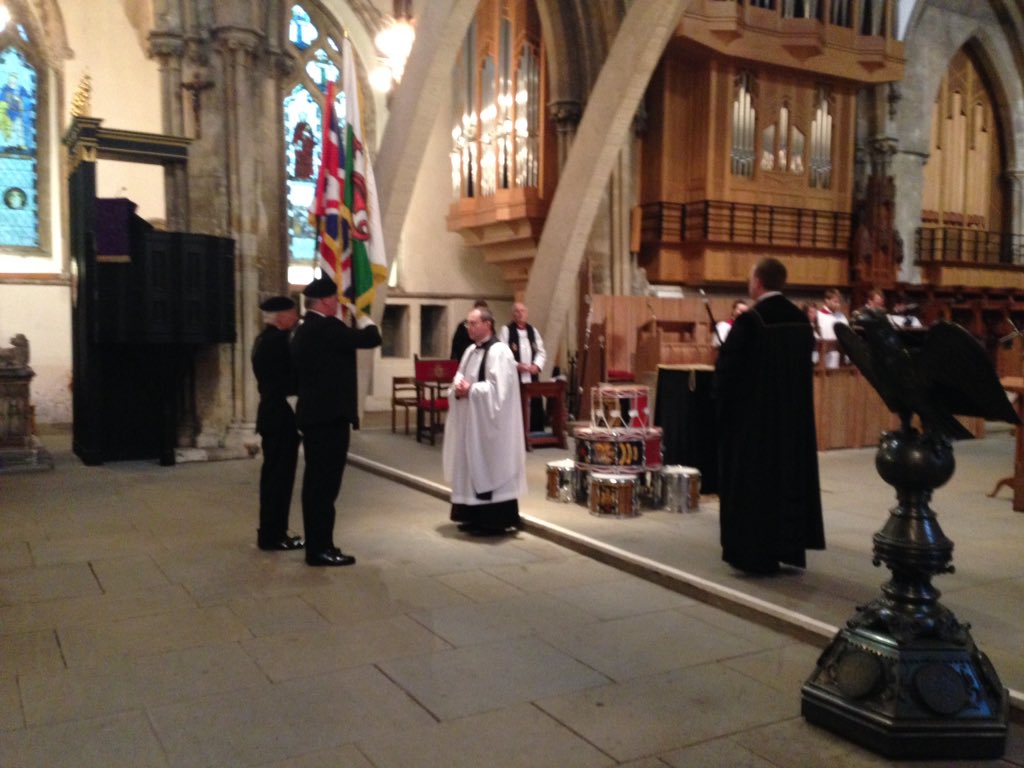 200 people are expected to attend the service, along with 60 troops. A lantern from the trenches will be lit at Llandaff Cathedral & guarded overnight by Welsh troops.
The showers will ease overnight with a brisk wind around the coasts and relatively mild temperatures!
Read the full story ›
We visit two communities in the South Wales Valleys which are preparing to mark the commemorations
Read the full story ›
Advertisement
Plaid Cymru says there'll be no savings from Brexit and calls on the UK government to borrow to meet the Leave campaign's promises to Wales
Read the full story ›
I think "disappointing" just about sums things up over the next few days! Wet, windy and rather on the chilly side! Not summery at all!
Read the full story ›
Soldiers from 1st Battalion Welsh Guards have overseen the planting of 2,000 oak trees to mark the centenary of the Battle of the Somme.
Read the full story ›
Four RAF Hawk jets from RAF Valley will fly past Caernarfon Castle on Friday July 1st at around midday, the day which marks 100 years since the bloodiest battle of the First World War broke out.
The display will follow the unveiling of a memorial stone in Major Lionel Rees' honour.
A memorial stone will also be unveiled.
Caernarfon man Lionel Rees was awarded the Victoria Cross for his actions on the first day of the Battle of the Somme on 1 July 1916. Despite being attacked by an enemy force that outnumbered him at least eight-to-one, he kept fighting even after being shot in the thigh, driving the enemy off and bringing his aircraft safely home.
Load more updates