A 27-year-old man has been arrested in connection with two armed robberies in Swansea at the weekend.
Both happened on Sunday morning between 8.10am and 8.30am. The first was at a Premier Store on Caepistyll Street, followed by a second at the Spar shop on Carmarthen Road.
The man is currently in police custody while an investigation continues.
Anyone with any information is asked to come forward.
Feeling pleasantly warm in the sunshine today, although somewhat fresher compared to yesterday.
Read the full story ›
Advertisement
Welsh teens are setting their sights too low when it comes to future career paths according to research from City and Guilds.
Just 15% of young people in Wales are aware of the potential jobs available to them - the lowest figure for any part of the UK.
The study suggests that young people in Wales are failing to consider a large number of high-skilled and well-paid jobs and are instead over-selecting from a handful of careers.
Our research demonstrates that young people in Wales are not aware of the range of career paths open to them and as a result are setting their sights low when it comes to their career aspirations. They deserve to be made aware of the breadth of career opportunities in their home town both for their own sakes and to ensure the future success of Wales.
– Kirstie Donnelly MBE, Managing Director, City & Guilds
Swansea City have beaten Peterborough United 3-1 away at the ABAX stadium in the EFL Cup clash.
The exciting match saw the Swans bounce back after a loss to Hull City at the weekend.
Goals came from Oliver McBurnie and Jay Fulton.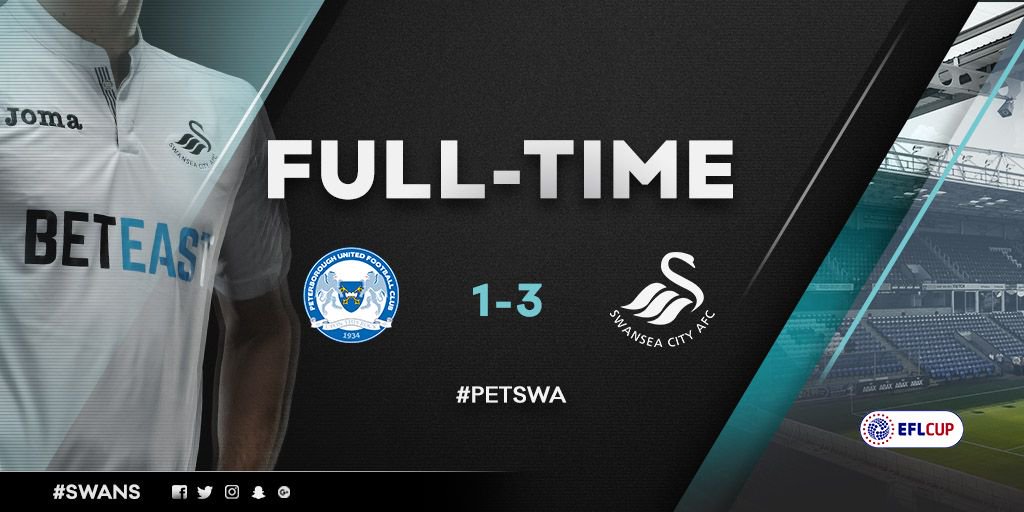 Fine and warm across much of Wales this evening, though cloudier with spots of rain across Anglesey and Gwynedd.
Read the full story ›
Advertisement
The family of a Swansea man killed when a power station collapsed say they re-live the day he died every day.
Read the full story ›
This weekend, people across Wales will be grabbing their shorts and trainers to take part in the UK's biggest sports day for I Am Team GB.
Read the full story ›
Volunteers restoring lost sections of the Swansea Canal have enlisted the engineer tasked with filling in the canal over 40 years ago.
Read the full story ›
Load more updates