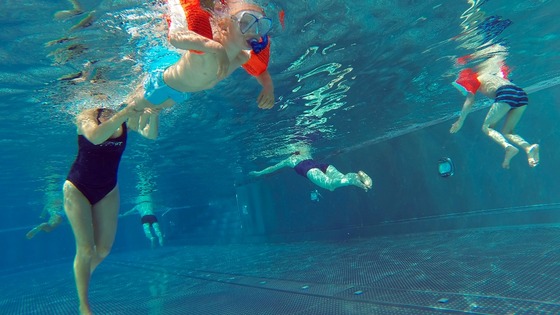 One in four children in Wales can't swim well enough.
That's according to Swim Wales which is aiming to help all children become swimmers by 2020.
Its 'Making Waves in Wales' campaign aims to drive awareness amongst parents and encourage local authorities to sign up to the Swim Wales Aqua Passport scheme.
Swim Wales says it uses digital technology to help children become competent swimmers and develop an understanding of water safety and personal survival skills.
Children participating will be able to enter an online world called Aqua Dragons where they can play games and see their progress in the pool turn into online trophies.