Live updates
Our correspondent Joanna Simpson reports on the protests in Cardiff today against the closure of the Welsh National Tennis Centre.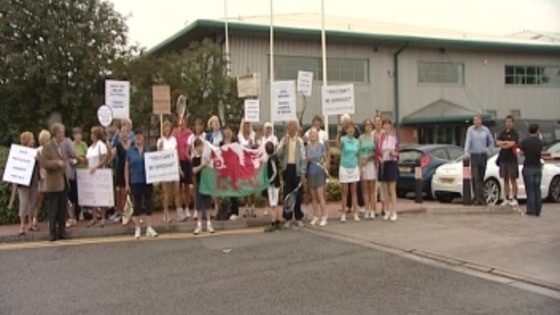 Campaigners fighting to save the Welsh National Tennis Centre in Cardiff have staged a protest as the doors are due to close for the final time this evening.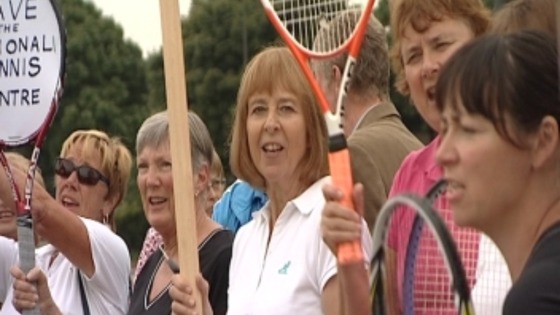 Virgin Active, who had been running the centre, says it is 'not financially viable', adding that the previous tenants Esporta had been making a significant financial loss.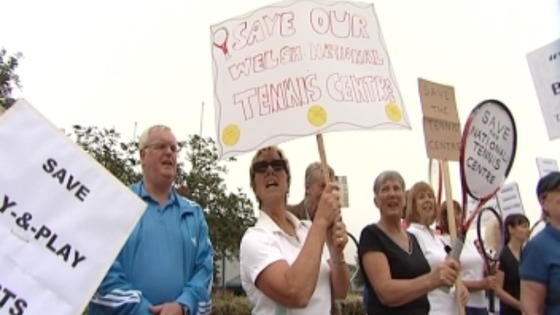 But campaigners say the closure would be a blow to those who regularly use the centre, particularly after Andy Murry's Olympic gold and Grand Slam victories gave a boost to British tennis.
Advertisement
Free tennis for Wales' women
"Tennis gains its highest profile during the Wimbledon fortnight, so it's an ideal time to highlight the opportunities around Wales.

"You don't have to be a super athlete or ultra-competitive to enjoy tennis.

"The game comes in many forms these days - and most people play for fun, friendship and as part of a healthy lifestyle.

"These free sessions will help show how accessible tennis is - as one of the few sports you can play and enjoy at virtually any age, no matter what your ability."
– Peter Drew, Tennis Wales
Free tennis for Wales' women
As Wimbledon gets underway, various clubs across Wales are providing free tennis sessions for women and girls. It's hoped the scheme will encourage more people to take up the sport this summer. Clubs that are hosting free sessions include:
Diamond Tennis Academy, Cardiff
David Lloyd, Cardiff
Rhos-on-Sea LTC
Llantrisant TC
Cowbridge LTC
Flintshire Tennis
Mackintosh TC, Cardiff
Newtown TC
St Fagans TC
Crickhowell TC
Free tennis for Wales' women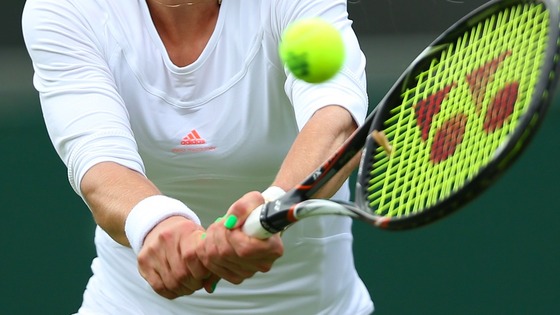 Free tennis sessions are being offered to women in Wales. The scheme is part of Sport Wales' What Moves You campaign. As the world's greatest players descend on Wimbledon for two weeks, it's hoped more people will take up their raquets and make for the courts.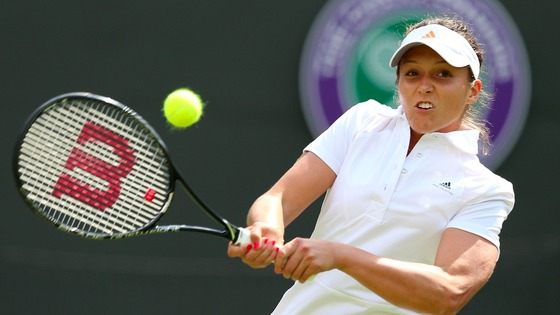 92-year-old practises his serve
Basil Smith makes an 80 mile round trip from his home in Carmarthenshire to Swansea to play tennis twice a week.
Keen you might say but when you realise that he's 92 it's nothing short of remarkable. Lynn Courtney's been to find out what's his secret for staying so young and active.
Advertisement
92-year-old practises his serve
Basil Smith makes the round trip of 80 miles from Carmarthenshire to Swansea twice a week to play tennis.
At 92 years old, he says the key to his success is by staying, "Young at heart, young in mind."
Basil says that, "Vital health is good, enjoy yourself but don't abuse yourself."
And he should know - he says he starts, and ends, every day with half an hour of exercise as well as visiting Swansea Tennis Centre on Mondays and Thursdays.
92-year-old practises his serve
He's nearly four times older than Andy Murray but 92-year-old Basil Smith from Carmathenshire is still causing somewhat of a stir at the Swansea Tennis Centre.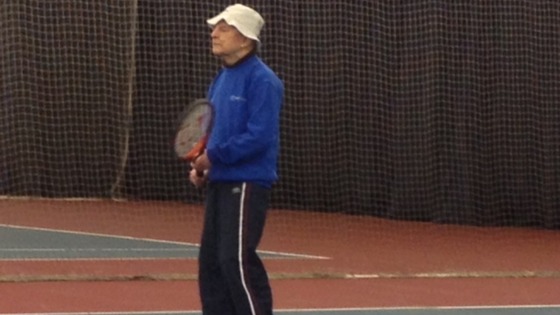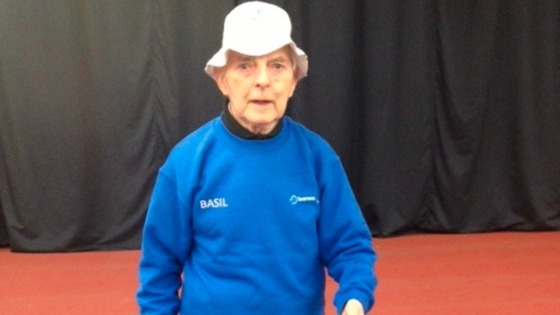 Back to top