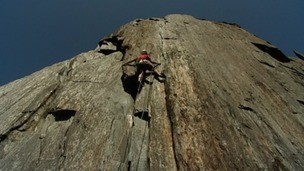 The region is vying to become the UK's number one location for outdoor activities.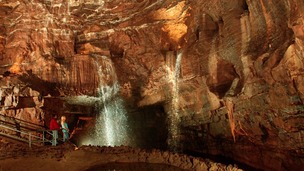 Today marks a hundred years since the caves at the top of the Swansea Valley were discovered.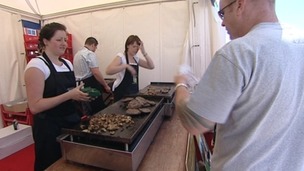 The International Food and Drink Festival begins in Cardiff Bay as part of the Cardiff Summer Festival.
Live updates
New approach for tourism
Wales needs to become a 'luxury destination' with more spas and heritage hotels. That's part of a strategy to boost tourism here. It's hoped visitors will be attracted from across Europe and America. Marketing campaigns will also be stepped across England and here in Wales.
New approach for tourism
The Welsh Government says it'll target Ireland, Germany and the US but mainly Britain to boost tourism in Wales. It's launched a new strategy today but David Williams of the Hotel & Restaurant Association in Llandudno says tourism should be taken out of government's hands.
Advertisement
New approach for tourism
Meridian
A man who died after falling while climbing at Anglesey in north Wales has been named as 48-year-old Vaughan Richard Holme, of Horsham in West Sussex.
A 21-year-old Hampshire man who died in the same incident is yet to be named by the North Wales Coroner.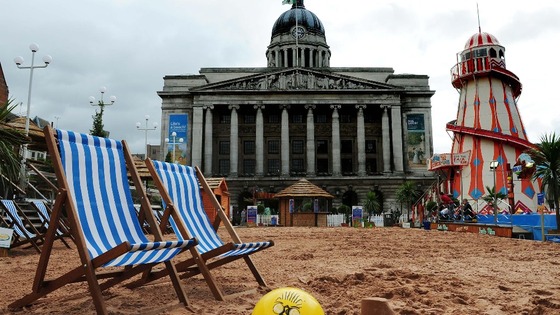 The Cardiff Festival will have a new attraction this summer with the Roald Dahl Plass being transformed into an urban beach.
The city council says there will be deck chairs, with shaded areas and giant parasols. There will also be a child-friendly beach with a sand pit and a shallow water play area.
For more energetic types the beach will have goal posts and volleyball nets for beach soccer and beach volleyball tournaments.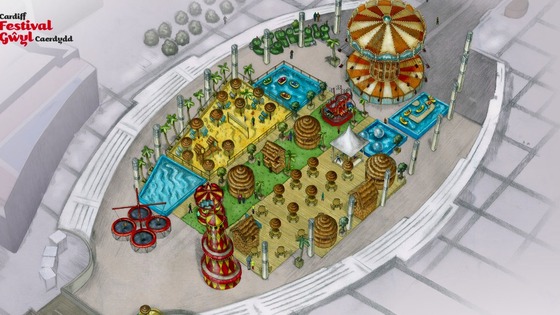 New approach for tourism
A strategy to boost the amount of cash tourists bring to Wales by 10% over the next seven years has been launched by the Welsh Government.
One way to bring in more revenue says the report is to market Wales as a luxury destination, but what is tourism worth to Wales?
In 2012, there were 9.6 million overnight trips to Wales by GB residents who spent £1,588m
North Wales had the most number of GB tourists and SE Wales the most business trips
Wales attracted 879,000 international visitors spending £328 million during 2011
The four top generating countries were Ireland, France, Germany and USA
In total there were 10.6 million visitors to Wales spending nearly £ 2.1 billion during 2011.

Source: Welsh Government
New approach for tourism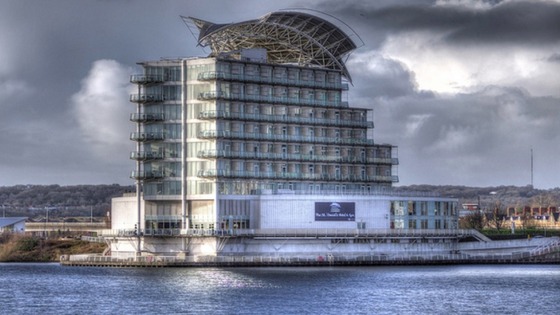 There needs to be a new direction for tourism in Wales says the country's Economic Minister.
In a report out today Edwina Hart says the strategy to attract people to Wales over the next seven years should focus on luxury destinations.
The vision she says is to work with "iconic, high quality, reputation-changing products and events. There will be a focus on more luxury and branded hotels; more well-being facilities such as spas; more heritage hotels that utilise historic and distinctive buildings."
There also needs to be all year round attractions, activities and cultural experiences and more unusual and distinctive products if the target of 10% grow in the tourism industry is realised says the report 'Partnership for Growth'.
Most tourists to Wales come from the UK and the Welsh Government says marketing will be increased in London and South East Midlands and Yorkshire, as well as within Wales itself for the first time.
Advertisement
New approach for tourism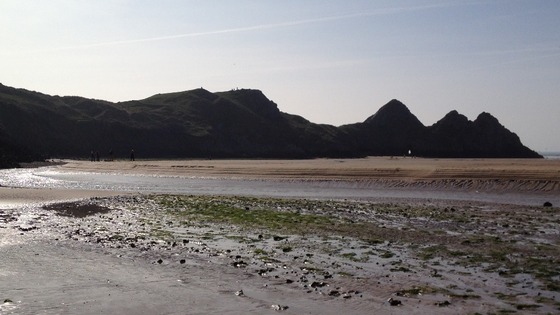 The Welsh tourism industry will hear this morning what the government's plans are to increase visitor numbers, drive up earnings and deliver value for money to the Welsh economy. It's estimated that tourism is worth £5 billion to Wales.
Today Economy Minister, Edwina Hart, will publish the Welsh Government vision for the industry for the next several years.
In 2012, there were 9.6 million overnight trips to Wales from other parts of the UK. 62% of these visitors came for a holiday, 25% to visit friends or relatives and 13% on business. UK visitors spent £1,588 million in Wales last year.
Visitors to Wales from abroad spent £328 million during 2011, with the Republic of Ireland, France, Germany and USA bringing the most tourists.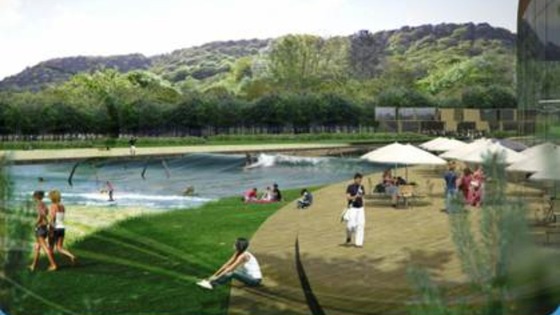 A former aluminium factory in Conwy is set to become Europe's first Wave Garden.
Conwy Adventure Leisure is submitting the plans and will hold a consultation today in Dolgarrog so residents can learn more about the multi-million pound development which would see the site transformed into a surfing facility and renamed 'Surf Snowdonia'.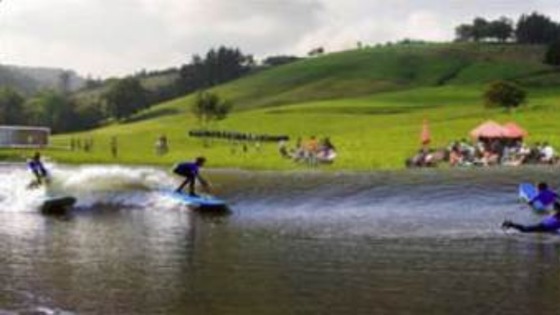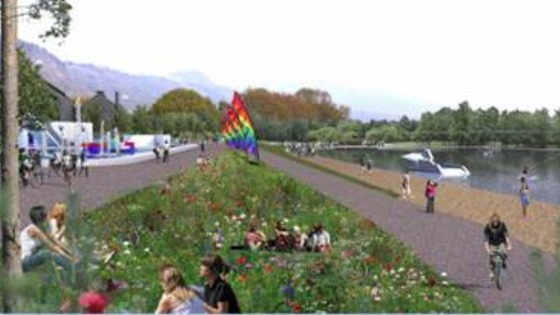 The factory stopped operating in 2007. The consultation will take place at Dolgarrog Community Centre between 8am - 8pm.
Decline in some Welsh beaches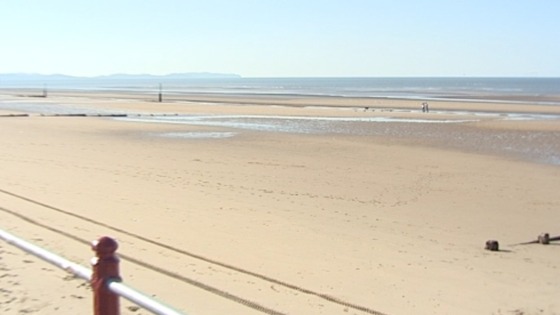 Heavy rain and flooding in Wales last summer is being blamed for the drop in the number of beaches which have excellent water quality, according to the latest Good Beach Guide.
The annual results released by the Marine Conservation Society (MCS) today show that the number of beaches found as having excellent water quality has fallen from 153 in 2012 to 98 this year.
Beaches which failed to meet bathing water standards included Rhyl in Denbighshire, Criccieth in Gwynedd and Ogmore Slip in the Vale of Glamorgan.
The MCS said, "Relentless rain and flooding in many parts of the country led to an increase in the amount of bacteria and viruses ending up in our bathing waters.
"This type of pollution can originate from a variety of sources such as agricultural and urban run-off, storm waters, misconnected plumbing, septic tanks and dog faeces.
"Sewage and animal waste is full of viruses and bacteria and most water users won't be aware that this type of pollution can increase the chance of them going home with an ear, nose or throat infection, or even gastroenteritis."
To see whether your local beach passed the test visit the Good Beach Guide website here.
As parts of North Wales enter a fifth day of snow, tourism businesses are bracing themselves for a poor start to the season. The industry is worth £4.2bn per year to the Welsh economy.
The cold snap looks set to continue into the weekend, which is normally seen as the start of the tourism season.
In Tenby, tourists are wrapping up against the unseasonably cold weather:
Load more updates
Back to top