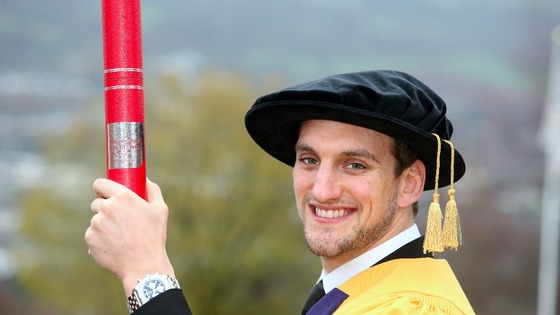 Wales captain Sam Warburton has picked up an honorary doctorate from the University of South Wales.
The British and Irish Lions star was presented with the award in recognition of his outstanding contribution to rugby.
He said: "I am delighted that my career in rugby is being recognised in this way. I'm living proof that you get out of life what you put in and that the sacrifices you make along the way do pay off and bring rewards which make it all worthwhile."