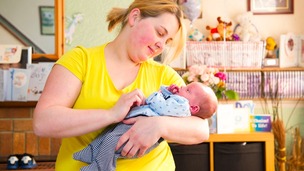 Gaynor Rzepka thought she had tummy ache, but was shocked when she gave birth to a baby boy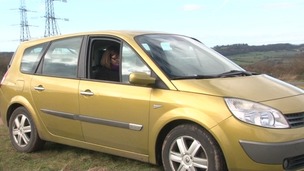 Jo Thomas' debut 'The Oyster Catcher' is top of the Amazon romantic fiction charts.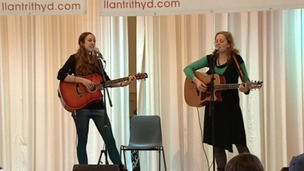 Musicians, including Cian Ciarán from Welsh band Super Furry Animals, are protesting over plans to test-drill for shale gas in the area.
Live updates
School closed as ceilings 'unsafe'
Albert Primary School will reopen to pupils on Monday after it was deemed unsafe last week.
Staff at the school in Penarth noticed cracks in the ceiling and it was decided the school should close while a full inspection took place.
Repairs were required to three halls, the dining room, two classrooms and a corridor. The repair work is expected to completed by tomorrow.
The Council's Cabinet has confirmed funding for improvements to the school had already been set aside for the year.
Cllr Chris Elmore, Cabinet Member for Children's Services, said:
"The Council are developing plans with the Governing Body to spend the £135,000 available this financial year for Albert Primary to carry out extensive improvements to the school to reduce the risk of further closures.
We appreciate the difficulties that unplanned closures of schools cause parents and investigated options to try to open part of the school last week. Unfortunately this was not possible. I would like to thank parents, carers and children for their patience."
In the last few hours, the application to build houses on the media centre here at Culverhouse Cross has been refused. The Vale of Glamorgan Council were concerned that jobs would be relocated outside of the area if the building was demolished.
The developers are expected to appeal this decision, which could cost the taxpayer up to £150,000.
Advertisement
School closed as ceilings 'unsafe'
Wales' largest teaching union is warning children's education is being damaged by dilapidated school buildings.
The NUT says hundreds across the country are not up to scratch.
It comes as Albert Primary School in Penarth in the Vale Of Glamorgan was declared unsafe and shut down due to a dangerous roof.
That is left the parents of more than four hundred children juggling work and last minute childcare.
School closed as ceilings 'unsafe'
Vale of Glamorgan Council says Albert Primary School in Penarth has been closed due to damaged ceilings - and will probably have to remain closed for the remainder of the week.
It says staff noticed yesterday that there were areas of loose plaster on two ceilings.
After an inspection, it was decided the school should be closed for further investigations.
Parents have been told the primary school - which has 450 pupils - will probably have to stay closed this week, while repairs are undertaken.
Next week is half-term.
The council says there is no issue with asbestos in the ceilings.
Our officers think the damage has been the result of a water leak, probably caused by the extremely heavy rain we had over the weekend. The damaged ceilings are over two halls, which lead to the classrooms.

My priority is the safety of the children and staff, so unfortunately we have to close the school while we make the ceilings safe. We apologise to parents for the inconvenience and I will make sure our officers do everything they can to have the school open again as soon as possible.
– Cllr Chris Elmore, Cabinet Member for Children's Services
School closed as ceilings 'unsafe'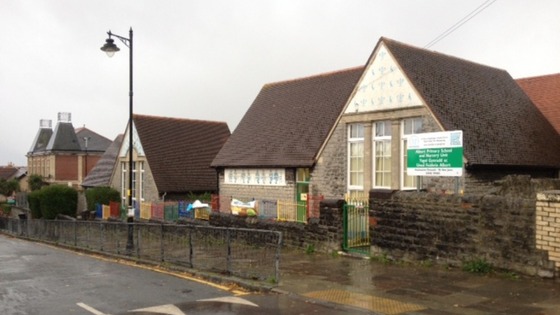 A primary school in the Vale of Glamorgan has been closed, after an inspection found parts of it were unsafe.
Albert Primary School in Penarth was founded in 1878 and is Grade II listed.
The school posted a statement on its website stating that after an inspection by Vale of Glamorgan Council, the governing body had "reluctantly taken the decision to close the school with immediate effect."
More than 380 children attend the school, with a further 70 in its nursery unit.
The school closed for more than 10 days in December after problems with its boiler.
Energy collective launched
On the day that a third energy supplier has put their prices up, customers in Wales can fight back. For the first time people have the chance to bulk buy their energy as a group. The scheme is called 'Cyd Cymru' or Wales Together. Megan Boot** **has been finding out how it works.
Advertisement
Energy collective launched
A new scheme aimed at helping customers avoid high energy bills has been launched in Wales.
The collective energy buying service - Cyd Cymru - allows customers to band together to negotiate with energy suppliers.
Gary sawyer - who owns and runs Carlisle Bakery & Cafe - in Splott, Cardiff - switches energy suppliers to save costs and is considering singing up to the scheme.
Figures show that many people in Wales have never switched suppliers.
ITV Wales is asking: Why have you never bothered switching energy suppliers? And if you have, what was your experience - did you save money?
Tell us at: wales@itv.com or at: www.facebook.com/itvnewswales
Registration for Cyd Cymru opens today - click here for their website.
Energy collective launched
Registration for Cyd Cymru opens today and will run for six weeks. Here's how the collective works:
Residents register providing as much information as possible about their energy use
Once registration is closed, data is collated and presented for an 'energy auction'
Energy companies offer their best prices to the collective
New tariffs are offered based on registration data
Energy collective launched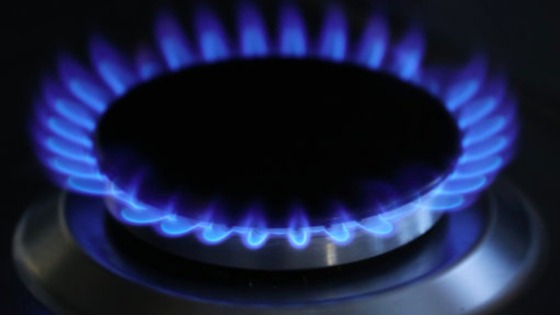 A scheme aimed at helping people avoid high energy costs is being launched in Cardiff and the Vale of Glamorgan today. Cyd Cymru is a collective energy buying scheme, which encourages people to band together to negotiate with energy suppliers to get better rates.
Similar schemes have been running across the UK for some time. Developed by Cardiff and the Vale of Glamorgan councils with support from other local authorities and housing associations, Cyd Cymru aims to simplify complex tariff systems and change the way we buy our energy.
Pride of Britain Awards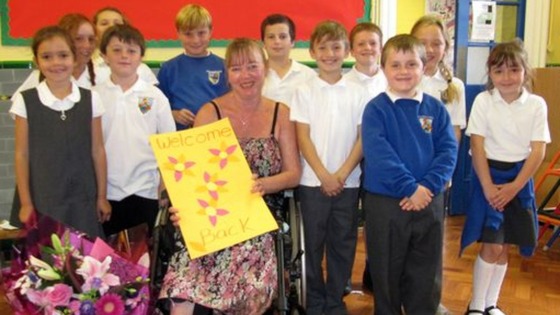 A lollipop lady who risked her own life to save children when a car overturned outside their primary school in the Vale of Glamorgan will receive a Daily Mirror Pride of Britain Award tonight.
Karin Williams, 50, was seriously injured after stepping into the path of the car outside Rhoose Primary School in June, pushing pupils to safety.
She endured eight hours of surgery after being left with two broken kneecaps, a broken elbow, a broken shoulder and a badly swollen face.
She will be honoured for her bravery.
The awards recognise Britain's unsung heroes, and are being presented tonight at a ceremony in London.
The Pride of Britain Awards will be screened on ITV at 8pm on Tuesday
Load more updates
Back to top