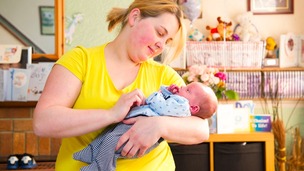 Gaynor Rzepka thought she had tummy ache, but was shocked when she gave birth to a baby boy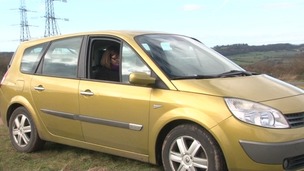 Jo Thomas' debut 'The Oyster Catcher' is top of the Amazon romantic fiction charts.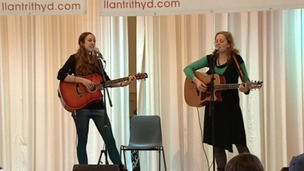 Musicians, including Cian Ciarán from Welsh band Super Furry Animals, are protesting over plans to test-drill for shale gas in the area.
Live updates
Energy collective launched
Registration for Cyd Cymru opens today and will run for six weeks. Here's how the collective works:
Residents register providing as much information as possible about their energy use
Once registration is closed, data is collated and presented for an 'energy auction'
Energy companies offer their best prices to the collective
New tariffs are offered based on registration data
Energy collective launched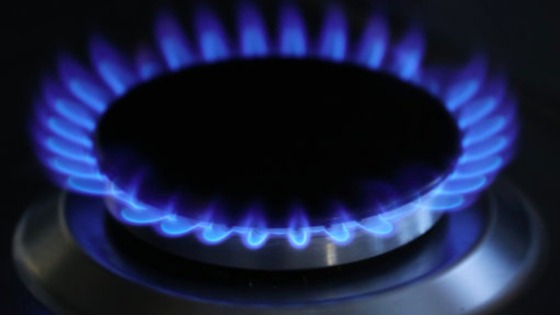 A scheme aimed at helping people avoid high energy costs is being launched in Cardiff and the Vale of Glamorgan today. Cyd Cymru is a collective energy buying scheme, which encourages people to band together to negotiate with energy suppliers to get better rates.
Similar schemes have been running across the UK for some time. Developed by Cardiff and the Vale of Glamorgan councils with support from other local authorities and housing associations, Cyd Cymru aims to simplify complex tariff systems and change the way we buy our energy.
Advertisement
Pride of Britain Awards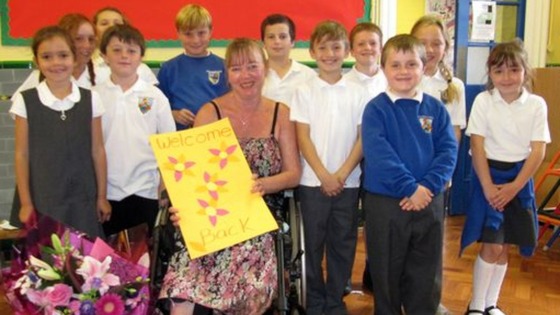 A lollipop lady who risked her own life to save children when a car overturned outside their primary school in the Vale of Glamorgan will receive a Daily Mirror Pride of Britain Award tonight.
Karin Williams, 50, was seriously injured after stepping into the path of the car outside Rhoose Primary School in June, pushing pupils to safety.
She endured eight hours of surgery after being left with two broken kneecaps, a broken elbow, a broken shoulder and a badly swollen face.
She will be honoured for her bravery.
The awards recognise Britain's unsung heroes, and are being presented tonight at a ceremony in London.
The Pride of Britain Awards will be screened on ITV at 8pm on Tuesday
Concert held in ongoing protest over gas test-drilling plans
Three applications to test drill for gas have been approved by Vale of Glamorgan Council's planning committee.
Bridgend company Coastal Oil and Gas Ltd wants to carry out exploratory tests at three sites at Llandow, Llantrithyd, and near Dyffryn.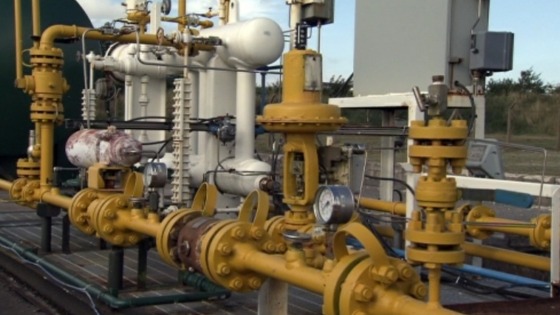 The test drilling could then lead to the process of hydraulic fracturing - or fracking - where water, sand and chemicals are pumped into a well to split the rock, and release gas.
Campaigners have raised fears about water contamination, and say even exploratory drilling will damage the countryside with excess noise and traffic.
Supporters say fracking could provide vital affordable energy.
Concert held in ongoing protest over gas test-drilling plans
Cliff Patten, Planning Consultant for Coastal Oil and Gas Ltd - whose applications to test drill for gas are being considered by Vale of Glamorgan Council this evening - says the company has drilled six boreholes in South Wales "without any major incidents."
He told our Correspondent Carole Green "this is a fairly ordinary application - hundreds of these have been drilled" throughout the UK.
Concert held in ongoing protest over gas test-drilling plans
Anti-fracking campaigners in the Vale Of Glamorgan are tonight demonstrating in Barry, to demand that councillors turn down plans to test drill at three sites.
The Brigend company Coastal Oil and Gas Ltd wants to carry out exploratory tests at locations including Llandow and Llantrithyd. It also has plans to test drill near Llantrisant.
The protest group Villages Against Drilling says exploratory drilling for gas will spoil the countryside, but those in favour dismiss the environmental concerns, saying test drilling is a step on the road to fracking which in turn could provide vital affordable energy.
Advertisement
Around 10,000 new homes could be built in the Vale of Glamorgan by 2026.
Key sites identified in to the council's new draft development plan include 1,700 homes at the Barry docks waterfront and 1,300 houses for St Athan.
The latest plan plan follows a decision to scrap work on an earlier plan back in January.
The six-week consultation is now underway.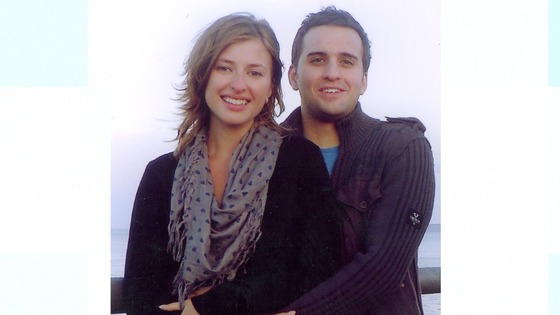 A man who died after falling down a cliff in South Wales had been trying to rescue a pet dog.
Engineer Rhys Clark, 27, from Cardiff Bay and his girlfriend Ania, 25, were walking one-year-old puppy 'Sherlock' at a clifftop at Southerndown, near Bridgend, last Saturday when they fell over the edge.
The puppy landed on a ledge more than 10ft down. The pair slipped when attempting to climb down to rescue him, and fell 150ft onto the beach below.
Mr Clark was killed instantly, while his girlfriend remains seriously injured in hospital in Cardiff.
She suffered multiple fractures, but is expected to make a good recovery.
An inquest has been opened into Mr Clark's death.
A man has died after plunging 150ft from cliffs in the Vale of Glamorgan.
The 27-year-old man fell at Southerndown on Saturday. Emergency services arrived at the scene just after 4pm and he was declared dead.
A 25-year-old woman, who also fell, was taken to hospital in Cardiff, where she is described as being in a 'stable' condition.
South Wales Police said the man's death was being treated as a "tragic accident."
The A4050 Port Road is blocked because of an accident between the A4231 Barry Docks Link Road and the A48 Cowbridge Road West / A4232 (Culver House Cross).
Load more updates
Back to top