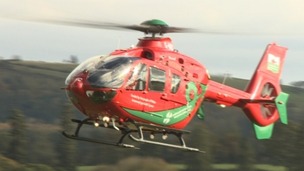 The charity raised £600,000 from public donations to fund a new 'cutting-edge' air ambulance to fly from its Welshpool base.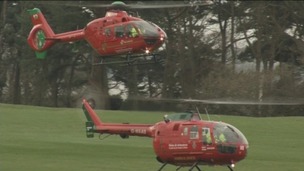 Wales' Air Ambulance service has received donations collected by a mystery man during a call-out to a road accident.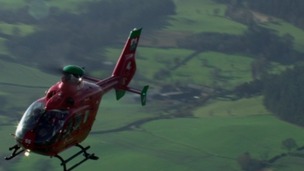 The two Welsh air ambulances grounded following the discovery of cracks in rotor blades of the same model type get the all clear
Live updates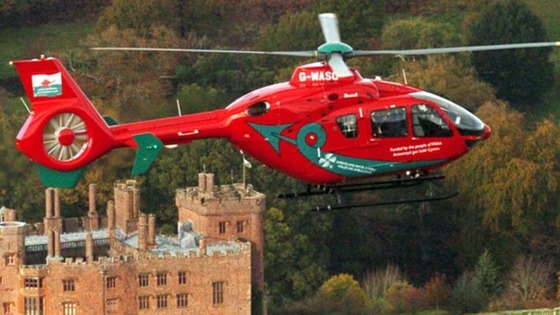 Wales Air Ambulance has made its 18,000th emergency flight, saving hundreds of lives in the process.
The service, which launched on St David's Day 2001, has three helicopters based in Swansea, Welshpool and Caernarfon.
It operates 365 days a year and costs £6 million to run annually - all of which is funded by public donations.
Angela Hughes, Chief executive of the Wales Air Ambulance, said: "Attending 18,000 call outs is a staggering amount, and just goes to show how vital a resource the air ambulance is to the people of Wales.
"We're proud of the amount of lives we've saved over the last 12 years, and can't thank our generous donors and fundraisers enough for keeping us in the air."
Helimeds 2013 - Series 2
Advertisement
Helimeds 2013 - Series 2
Helimeds 2013 - Series 2
Helimeds 2013 - Series 2
Helimeds 2013 - Series 2
Advertisement
Helimeds 2013 - Series 2
Helimeds, ITV Cymru Wales, Friday, 8pm.
Helimeds 2013 - Series 2
Back with a new series, the Swansea crew help save a seven-year-old's leg after a gruesome accident, a sneak preview of preparations for Rhys Meirion's charity walk, and the mid Wales crew fly to the rescue after a nasty fall.
Snow and flood threats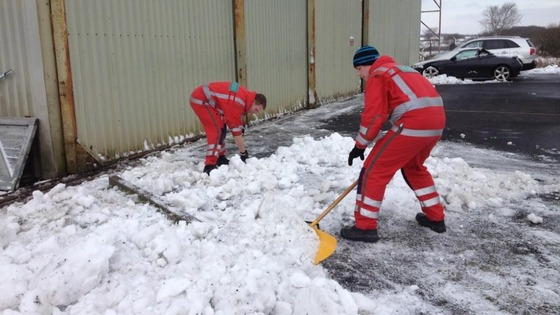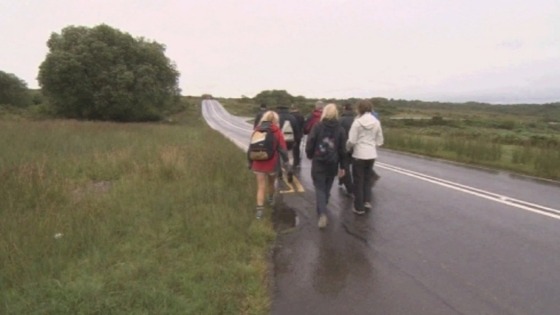 A book has been released documenting the journey of eight people who trekked 200 miles across Wales to raise money for Wales Air Ambulance.
Welsh Tenor Rhys Meirion led the team on a walk from Swansea to Caernarfon in eight days, raising £90,000 for the charity.
The book is a diary-style account of the walk from all eight Cerddwn Ymlaen walkers, who did not even known each other when they set off.
Proceeds from sales of the book will go towards next year's walk.
Load more updates
Back to top